I made this wallet yesterday using some scrap fabric I had laying around.
Here it is all closed up:
Opened: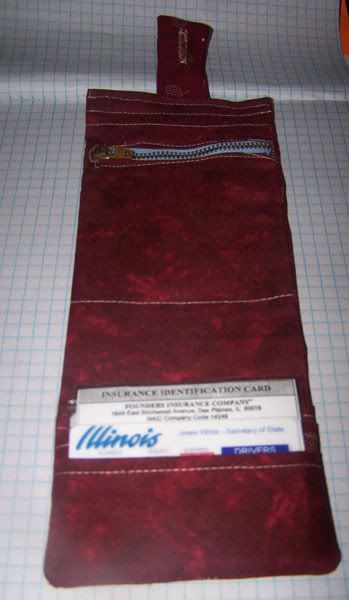 Pockets:
Ugly zipper stolen from an old pair of jeans: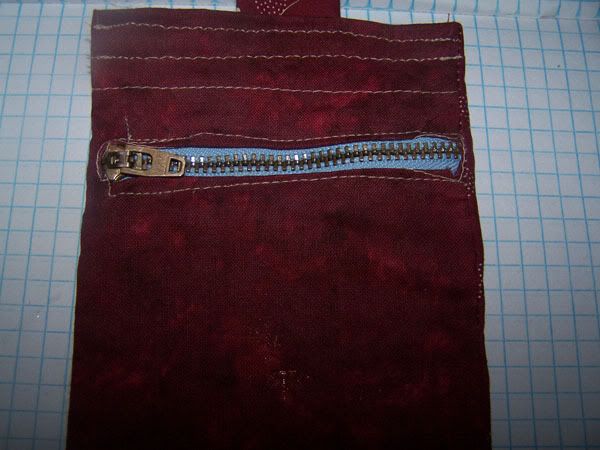 My First Button hole: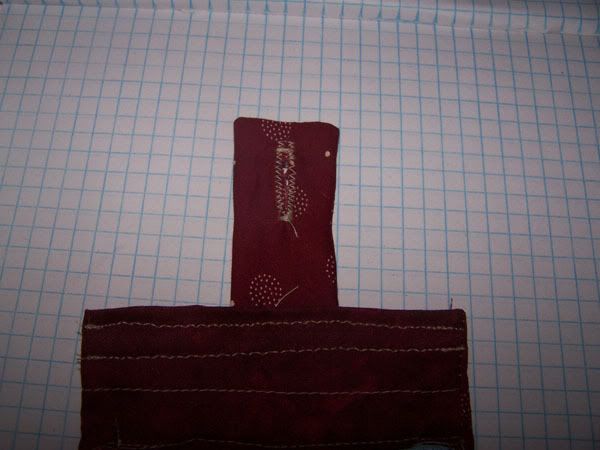 At first I didn't like this wallet but it's growing on me. I love the size – my current one is big and bulky. I would add/change a few things if I were to make another one. I would add a place for paper money, more pockets (can never have too many) and move the zipper part to the outside. I thought the button closure was going to be annoying (I didn't have velcro or snaps), but it was easy and fast to open when standing in line – unlike my current purse.