Here is the amazing package I received from my swap partner, Pearliepie.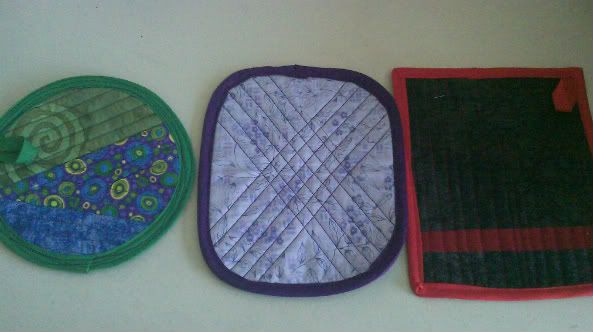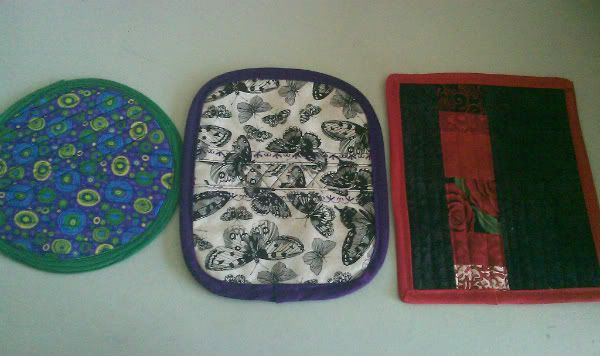 I love the round one. The shape and fabric make it so whimsical! The butterflies are fabulous and I love the decorative stitching. And of course, I love the red/black one because it matches the beautiful place mats.
What place mats??
These place mats!!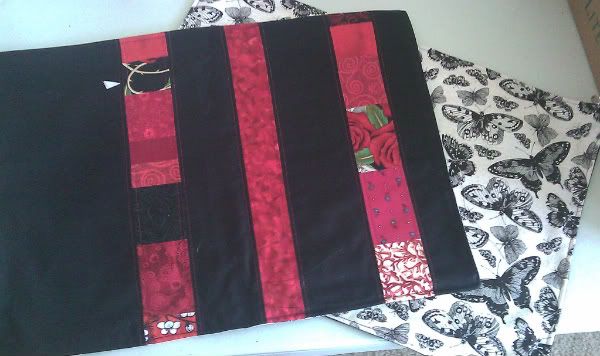 I don't know why that 2nd picture is squished like that. Photobucket must be having issues with my photos. They are all very lovely and I can't wait to use them!
Thank you, Pearliepie!