i joined the FOC (friend of craftster) swap over on Craftster (obviously). My partner was beeker. The goal was to browse their wists and create a "duplicate" or an item inspired by their wists.
I found this magazine bag and decided to make beeker one (it's the one directly from her wists).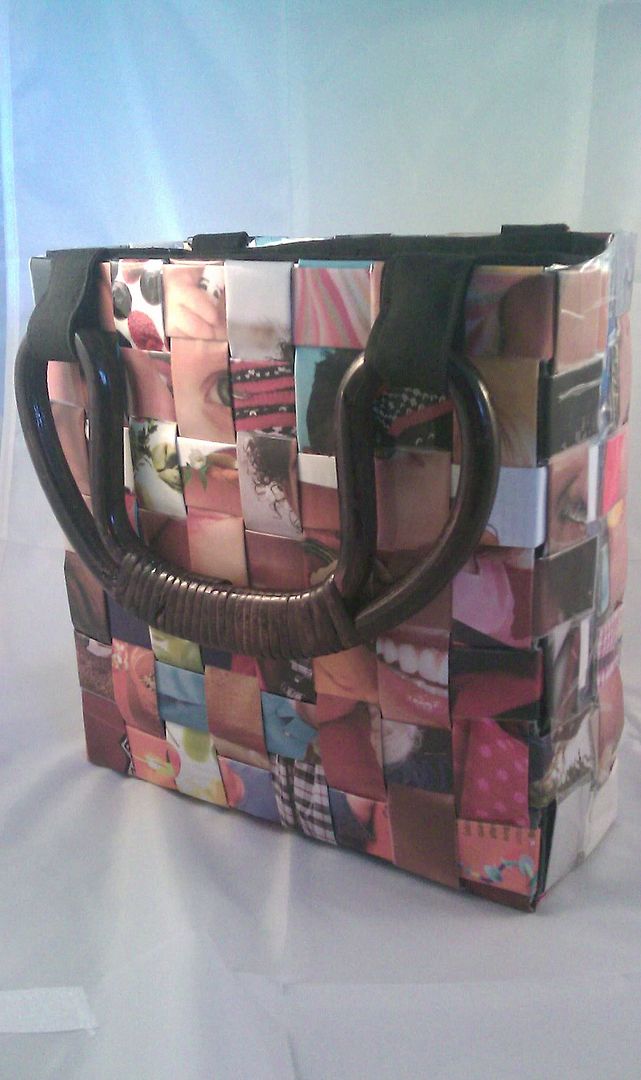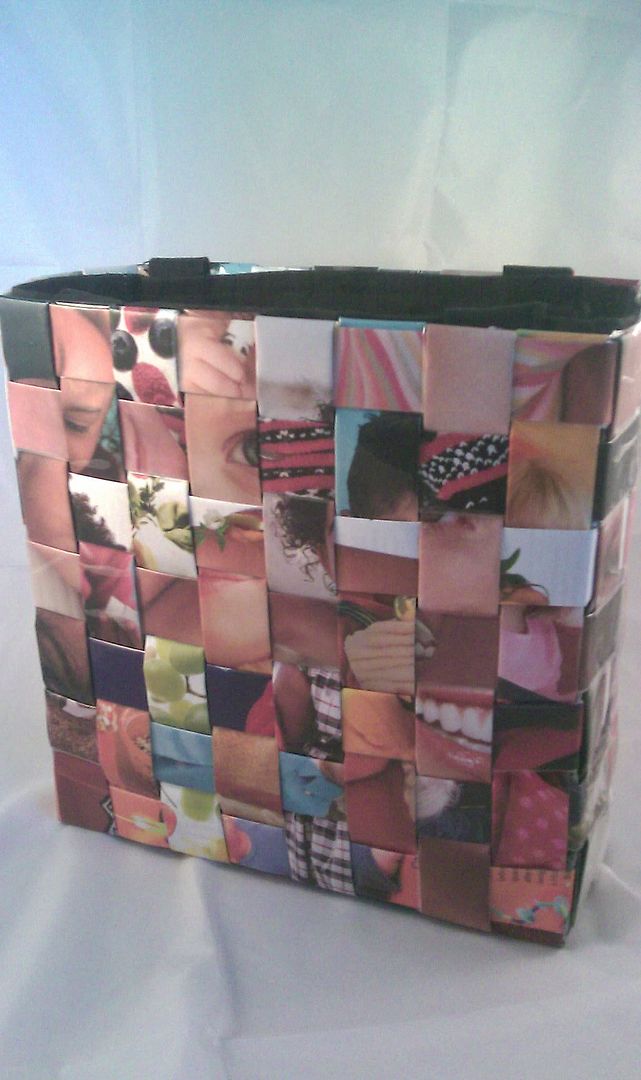 I read through the whole thread and pieced together how to make this bag. I tried to use magazine pages that had full bleed (color all the way to the edges). I folded each page in thirds then in thirds again. I covered each page in clear packing tape then wove them together. I did 10 pages across and 18 pages down. I t folded up the bag to be the shape I wanted.
My partner says she really likes it, so I am thrilled. I was pretty unsure about the whole thing right up to the point when I put in the lining. Then it all seemed to come together and I fell in love with it. I kind of want one for myself.
It's the perfect size for a night out or to take to a theme park while on vacation. Not that I have recent experience with lugging a large bag around a theme park. Okay, so i do, and I am wishing I had this bag to carry instead!