I've been in a crafty slump lately (that's probably apparent by my lack of blog posts). Not really sure why. I'm happy to say that the fog has been slowly lifting. The swaps over at Craftster.org have been helping. It may have been the challenge that helped push me along.
So, I joined the OTT Book swap and was partnered with the lovely lady4feet. Here is the book i made for her.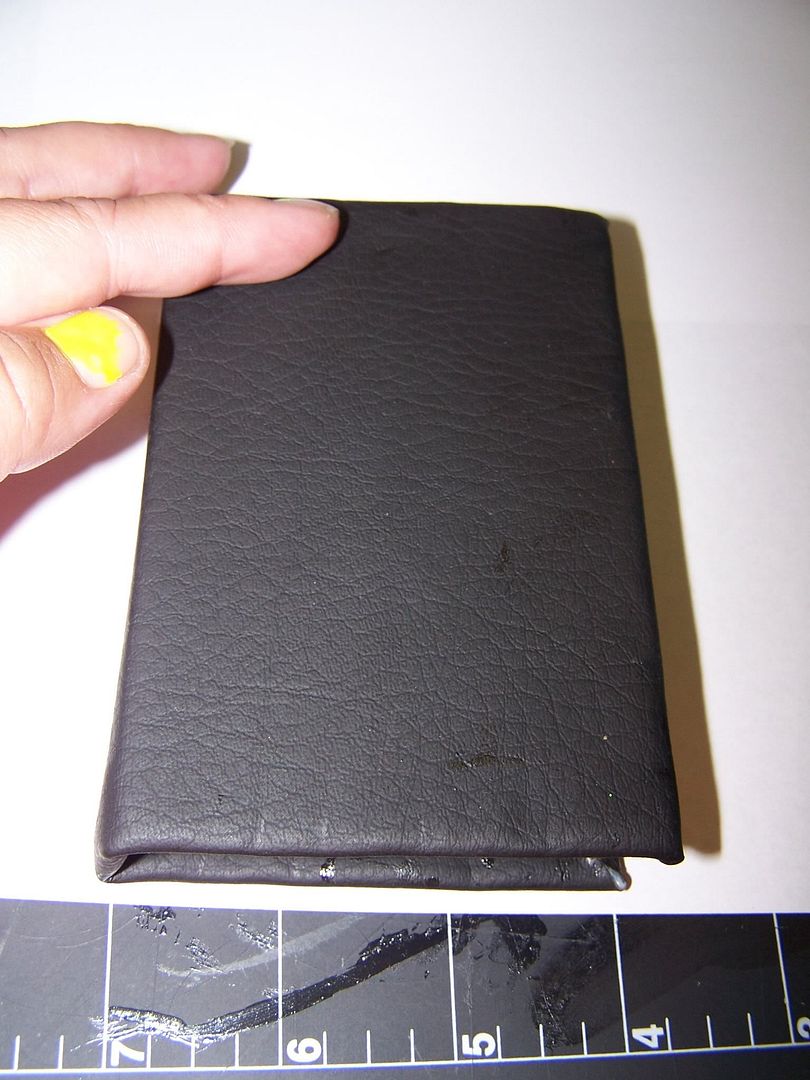 It measures about 3″x4.5″x1″ The cover is faux-leather/vinyl. She says it's super soft!
Here's some inside pages. I Coptic bound the book (basically, make folded stacks of paper and stitch them together.


The inside covers are skulls and crossbones (one of her favorites, she says). It's actually tissue paper glued to card stock.


Most of the pages are plain printer paper, but I did sneak in some Origami paper…
…and some doodles.


I'm not very good with paper crafts, so it might not have been the Work of Art that other books were, but I am pleased with how it turned out.
I also made her a pair of earrings and a pendant in the same way. They are Coptic bound but this time I used REAL pages from a book! I had a hard time convincing myself that it was okay to cut up a book. In the end, the only reason I managed to do it was because i had 2 copies of the book, and it wasn't very good. The covers on these were made from a paper bag that had a print designed on it that reminded me of brocade (another of my partner's themes), though it probably looked more brocade-like on a larger scale. Either way, these were hard to let go of!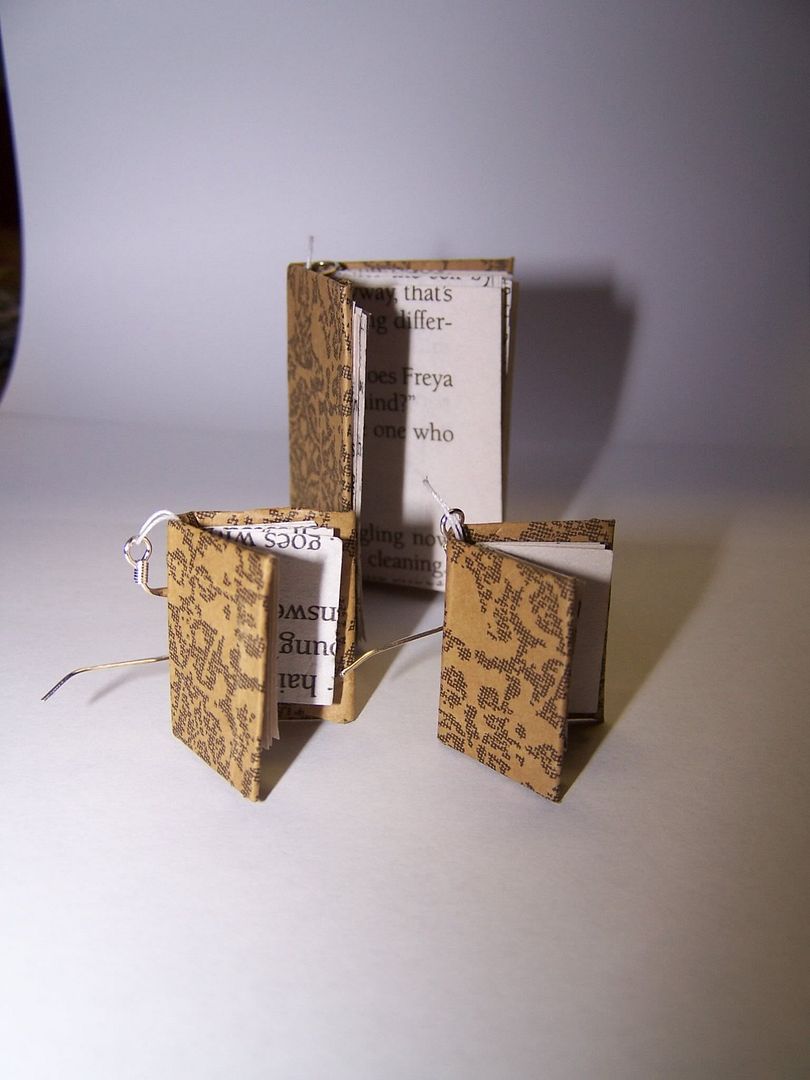 I didn't measure them, but as you can see, they are not much larger than the ear wires.
Bookmaking may not be my calling in life, but I sure did have fun making these!