CRAFTS
Mother's Day Bias Tape Tote
I made this for my mom for Mother's Day. I haven't given it to her yet. I'll update tomorrow and let you all know if she liked it.
Backstory:
My mom got me sewing lessons for Christmas, so I wanted to sew her something to show my appreciation (vs buying something). I also knew I wanted to use fabric with owls on it. My grandmother (my mom's mom) was obsessed with owls. They were all over her house. She died 25 years ago. I wanted the special Mother's Day purse to remind my mom of her mom. So this is really like a 3 generation bag. I'm hoping it will make her cry (in a good way).
Technical Details:
Fabrics are cotton with a medium weight interfacing. Handles are double fold bias tape. (My first time using bias tape!)
Bag measures approx 9x9inches.
The bag is reversible (as seen in the photographs). Owl side has pockets. I was going to add pockets to the red side too, but forgot before I had it all sewn up and didn't want to deal with the frustration of ripping out seams just to add pockets.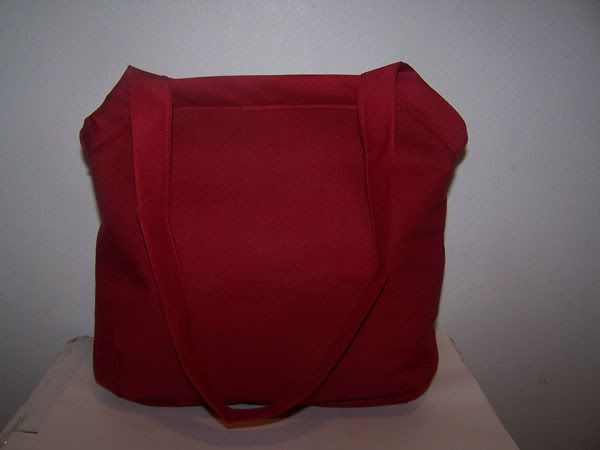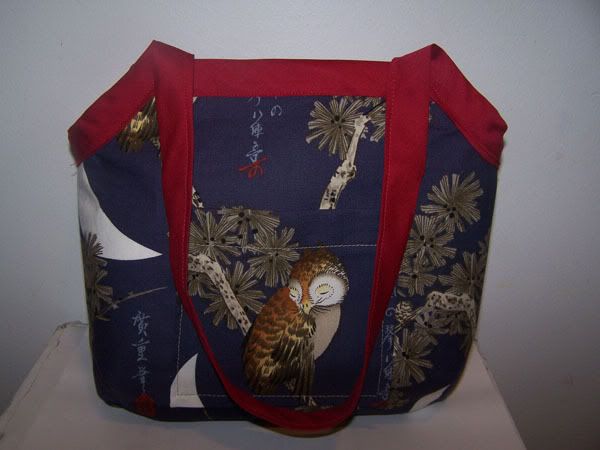 Tutorial to make this bag can be found here: [link]
Edit: She loved it! I was so pleased. She knew right away the owls were for her mom =D She even told me that she would most likely carry it owl side out most of the time! Hooray!