CRAFTS
Handmade Valentines – Pencils
I decided this year I was going to make my kids' valentines – you know, the ones they have to bring to school and give to every kid in the class. I picked up most of the supplies a couple days ago and was looking forward to a weekend of crafting with my kids.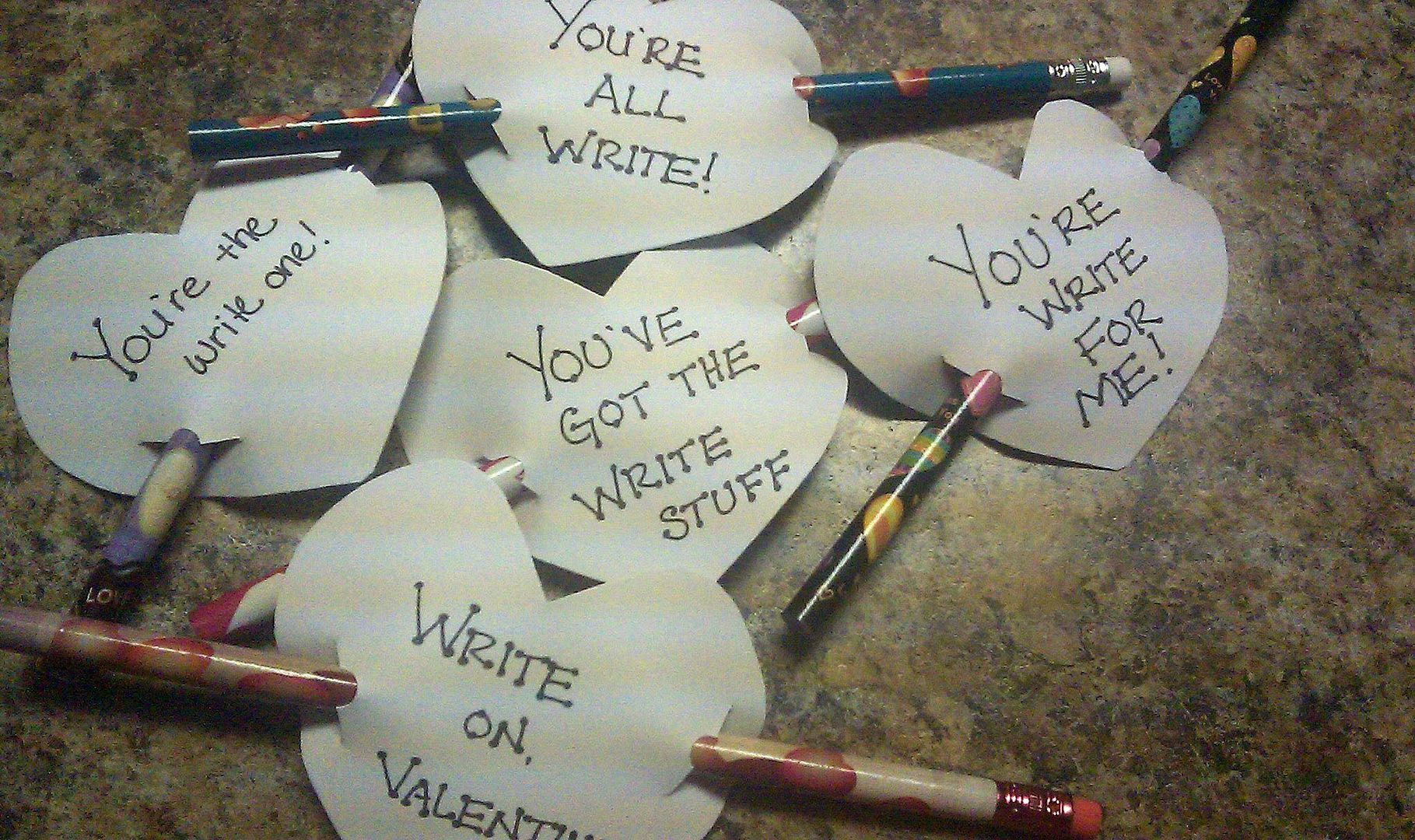 Last night, after dinner, I check over my son's homework and go to sign his planner when I notice, written at the bottom, "Valentine's Day Party Tomorrow." Wait, what?! I thought the party was going to be on Monday…. you know… VALENTINE'S DAY? I hadn't gotten any papers home telling me the date of the party, or a list of all the kids names so the valentines could be filled out correctly. I had just assumed I would get that all on Friday so i could spend the weekend being creative, then have everything ready for Monday… guess that's what I get for assuming.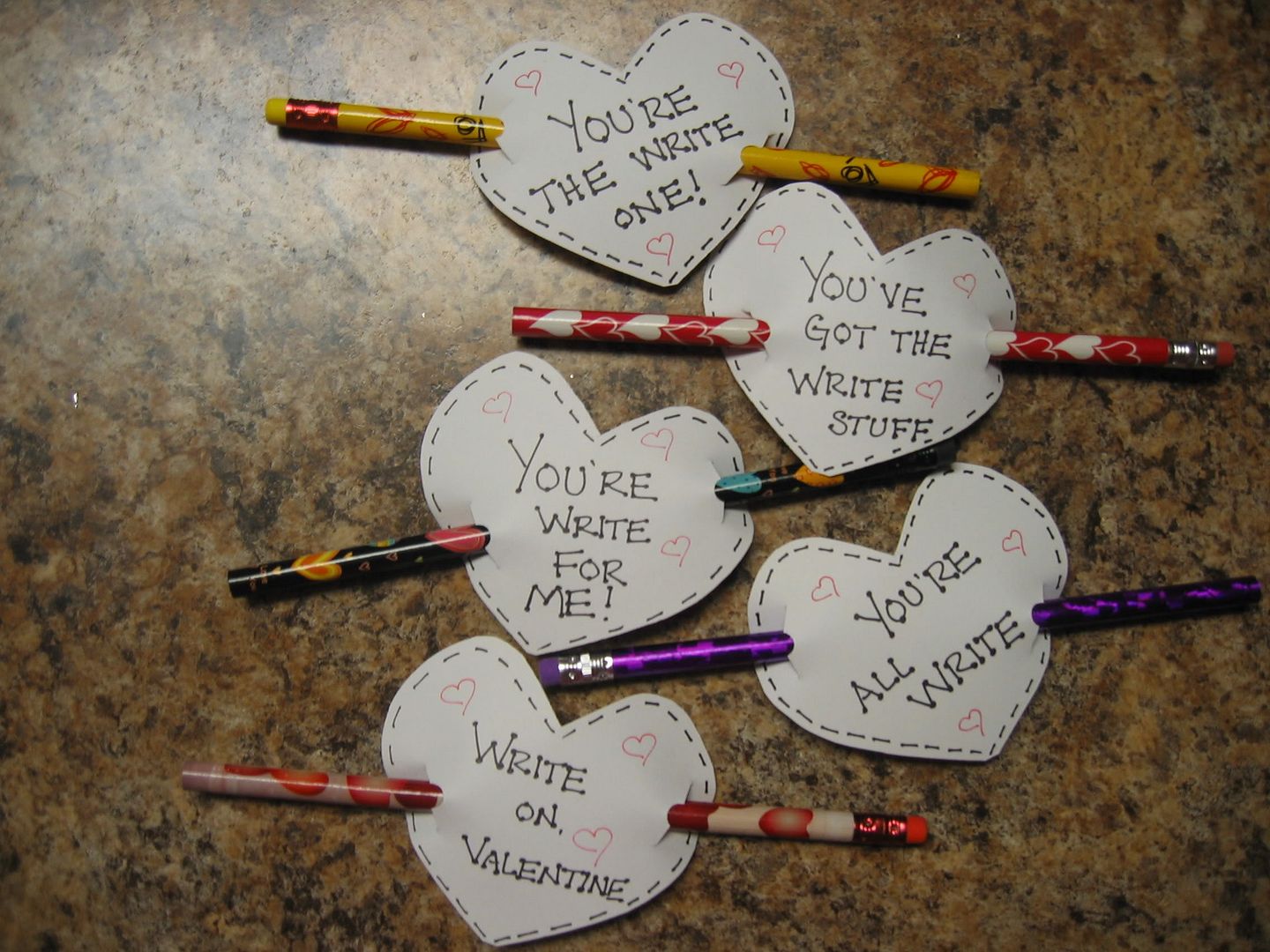 So, now i am freaking out. It's 7:30pm and I still need to get the kids bathed. I do not have time to run to the store for valentines before bedtime! I quickly run to the computer (thank you Google!) and search for valentine's card ideas. I had bought pencils for my son to give with his valentines, but wasn't sure how to attach them together. After a bit of searching, I decide to do a heart with the pencil through it like an arrow (classic Valentine's day, no?). Great, now I have an idea! But what to make the hearts out of? I am out of card stock and I wanted them to be a little sturdier than plain printer paper. I spot some craft foam and get excited (yes!). I quickly realize that I don't have enough craft foam to make 28 valentines. Now I am frantically pacing around trying to figure out what I am going to do. I find a stack of index cards. They're sturdy enough, there's plenty of them, but are they big enough? After a quick sample, I find that they are! Score! After getting son's approval on the valentine idea, I cut out 28 of them, punch holes, realize those holes are not big enough for the pencil, cut slits to make the holes bigger, write cheesy sayings on them, consider how plain they look, embellish, have son write his name on them all, shove pencils in and rejoice that I am finally done with them!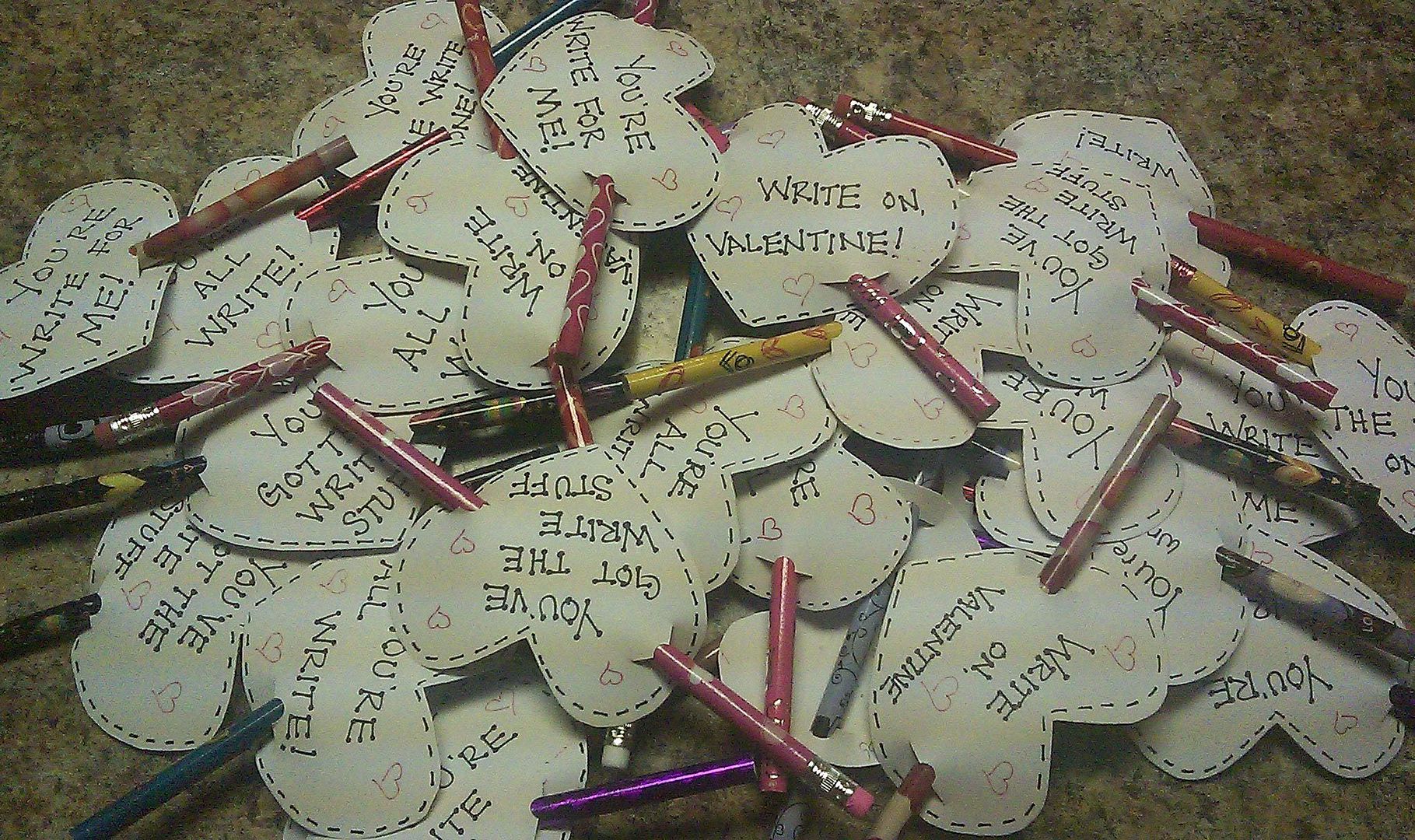 Now to make 16 valentines for daughter's class. Her party is actually on Monday… I checked.