Since I shared the Valentines I made for my son, I thought I would share the ones I made for my daughter.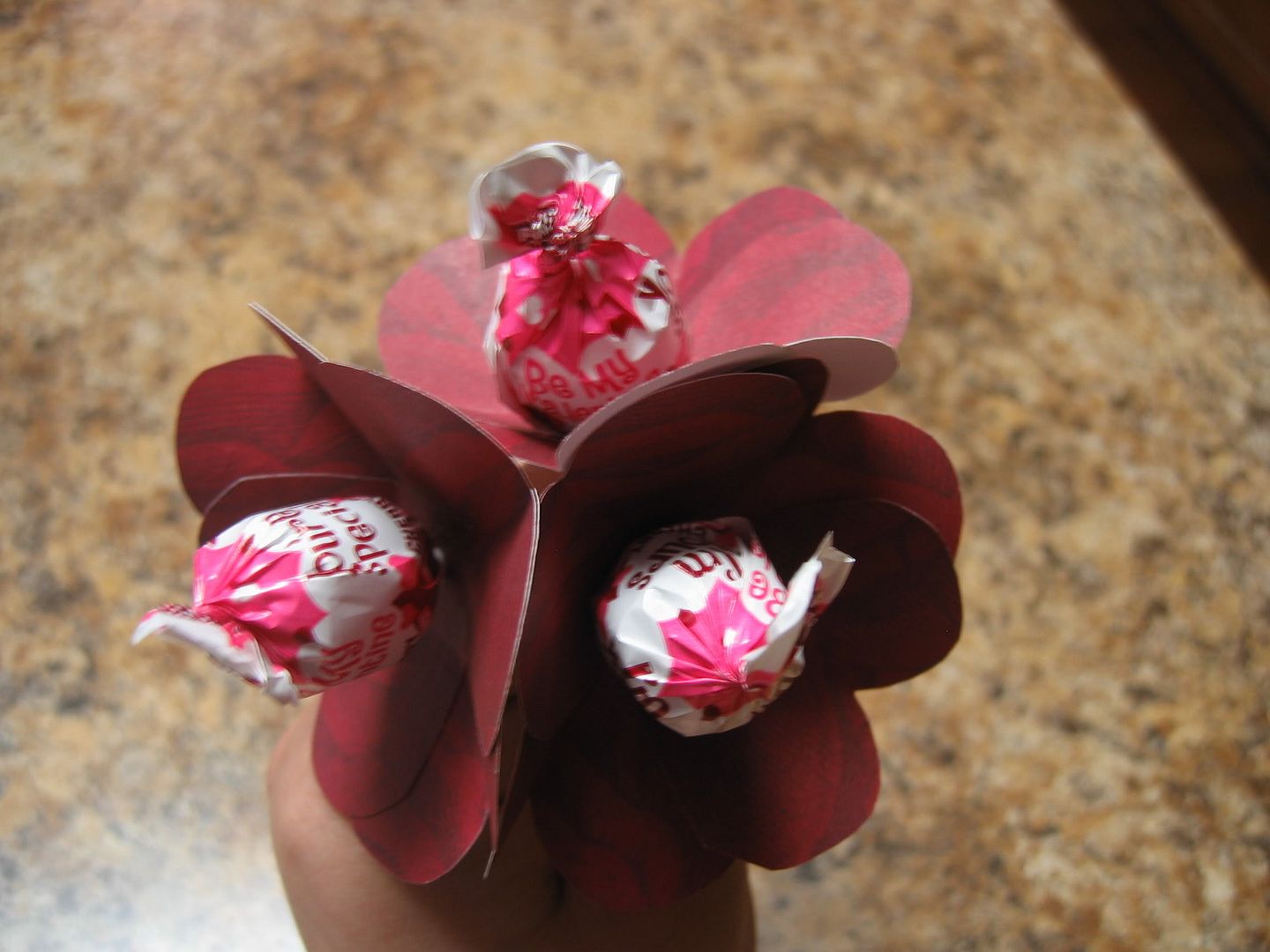 I don't have some crazy story about how I spent all night making valentines. I actually planned ahead for these and my daughter got to help make them. She was so proud.
They are just 4 hearts cut out of scrapbook paper, glued together with a lollipop in the center. Thankfully in preschool they don't have to write the names of all their classmates, just their own name on them.
I'm pretty sure there's a tutorial over on Martha Stewert, but these are pretty self explanatory.