Or Snack Mats, or Mug Mats, if you prefer. I joined a swap on Craftster.org to make mug rugs with 2 swap partners.
My first partner said she likes Greens, blues (especially turquoise) and modern flowers. I came up with this (mostly following a tutorial):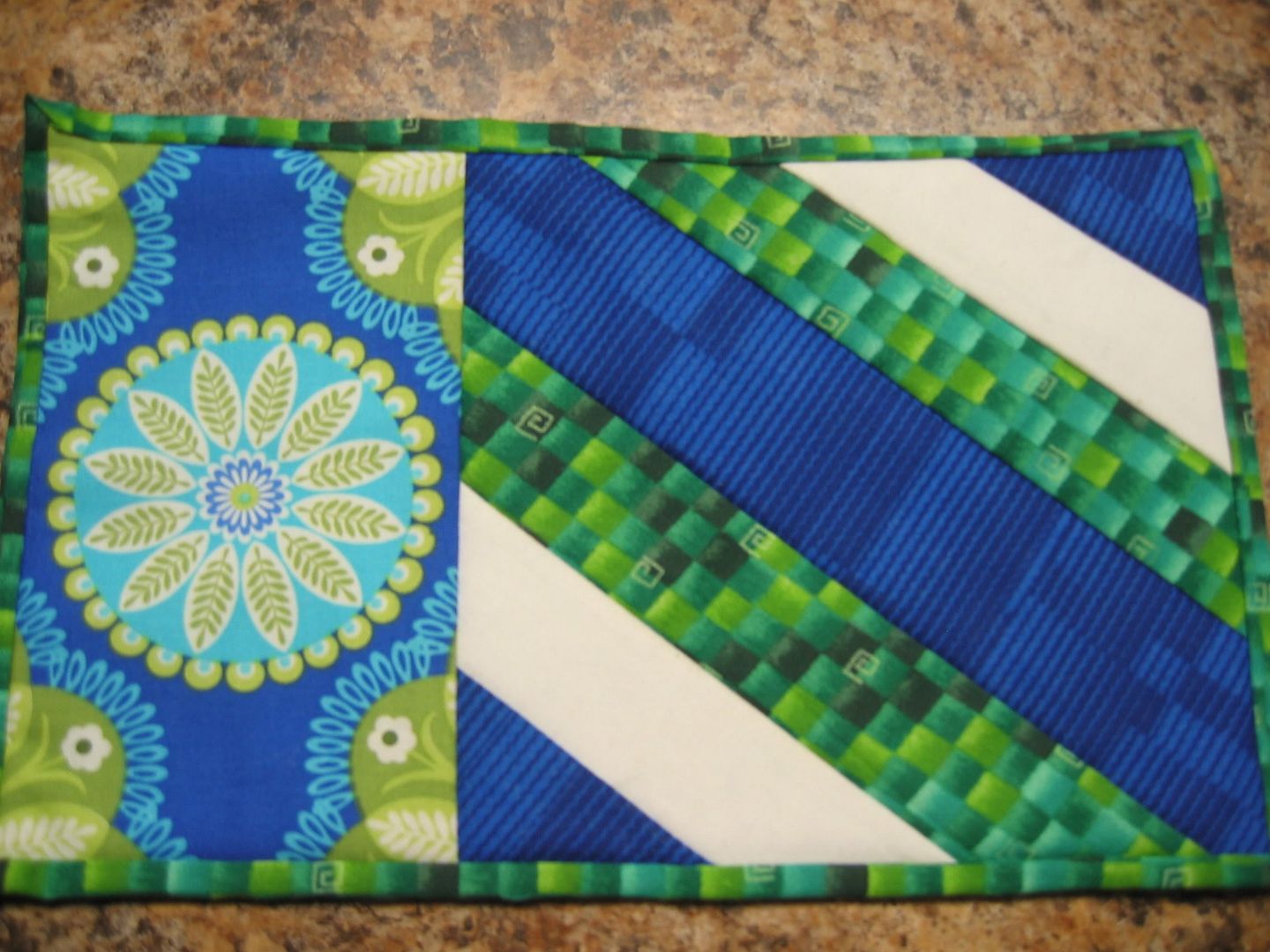 And here is the back, to show size. It's just a normal sized coffee mug.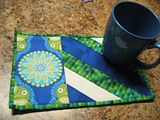 And in return, she sent me a red and black mug, to match my kitchen, inspired by a mug I had on my wists.

<>
My second partner said she would love a purple and white mug rug (her school colors). She also said she likes squares and rectangles, so I ran with that.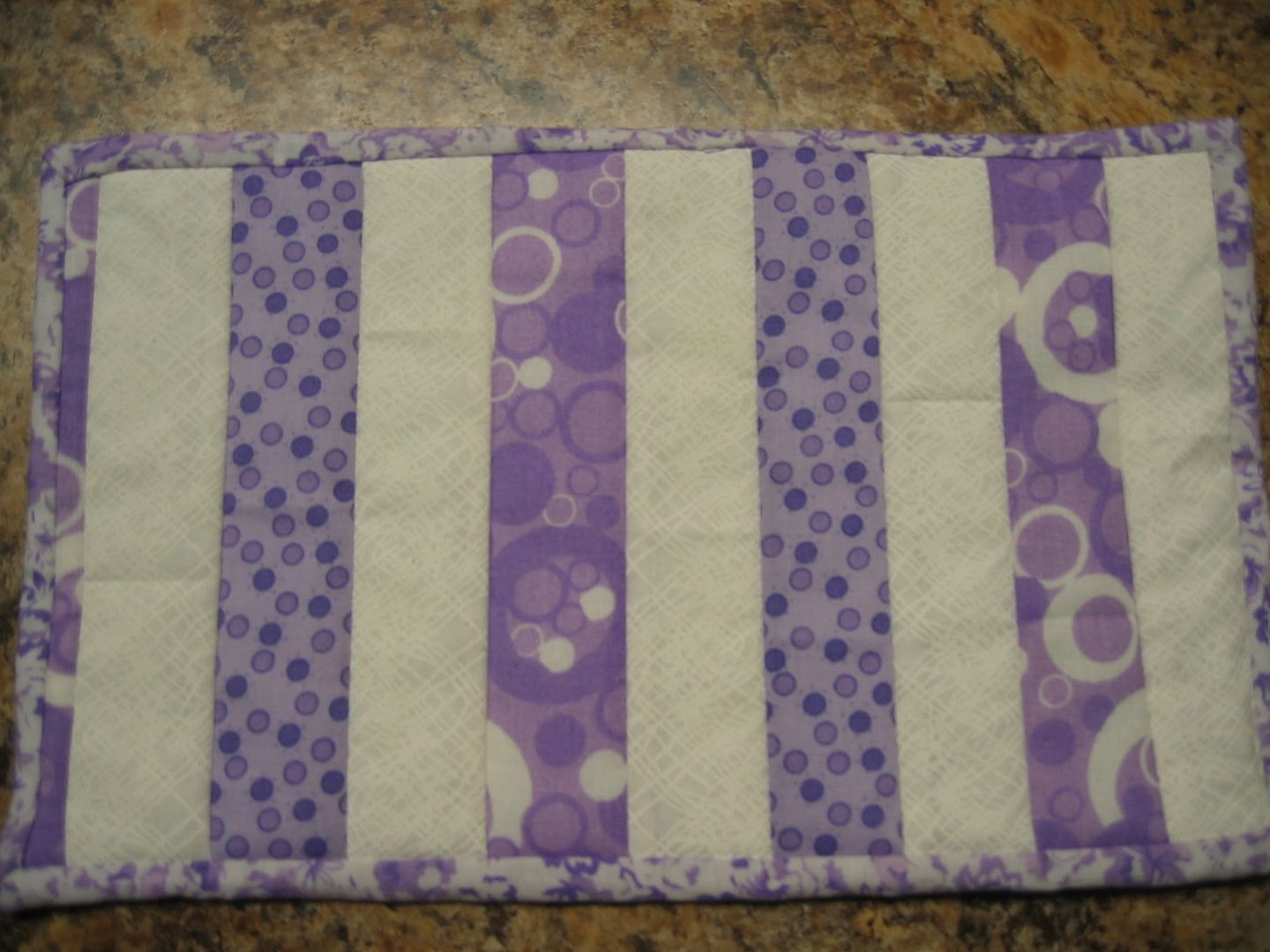 And with the mug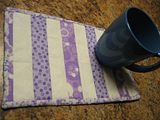 And in return, she sent me a lovely rug. It's also red and black to match my kitchen, and I think it's inspired by a mug rug on my wists made with a dresdon plate. (This swap taught me a lot about quilting, like, I don't know how to do it!)
I love my mug rugs! If you want to try quilting or just need a quick small project to work on, mug rugs are wonderful! They're great for learning new techniques. Plus, they're all the rage right now, so whip yourself up one today!

PS what do you think about the new signature? Should I add "HippieKender" to it? Does it look stupid or pretentious?
PPS Normally, I link to tutorials for you to follow, but I only have one bookmarked – the rest are on my pinterest which is under maintenance right now.