CRAFTS
Butterfly Bias Tape Tote
I like the reversible tote I made my mom so much I made one for myself!
One side is butterflies:

The other side is blue: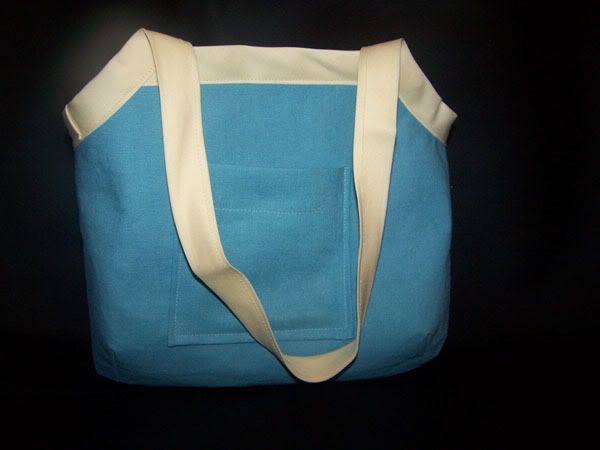 The color is a little off in the pictures because it's storming here [throws the light off], but the butterfly picture is closer to accurate. These actually whip up pretty fast!
Next I should make one for my sister since her b-day is next month. She might get two, but I'll have to see if I can find the fabric I am looking for.