>I found a tutorial for an aviator cap and decided to give it a try.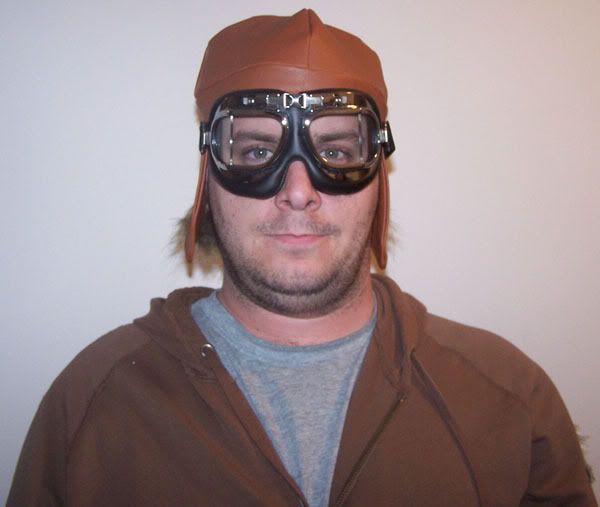 Front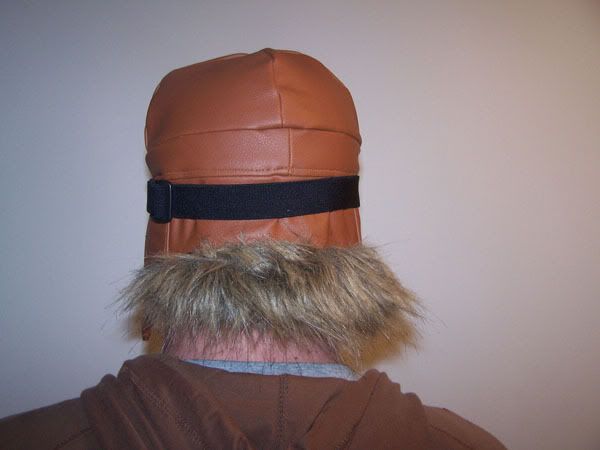 Back. I swear it does not look like a mullet in real life. It definitely looks more like the fake fur that it is. This was the "fur trim" from my son's winter coat (shh, don't tell my mom). He didn't like the fur trim and never wore it anyway.
Goggles up.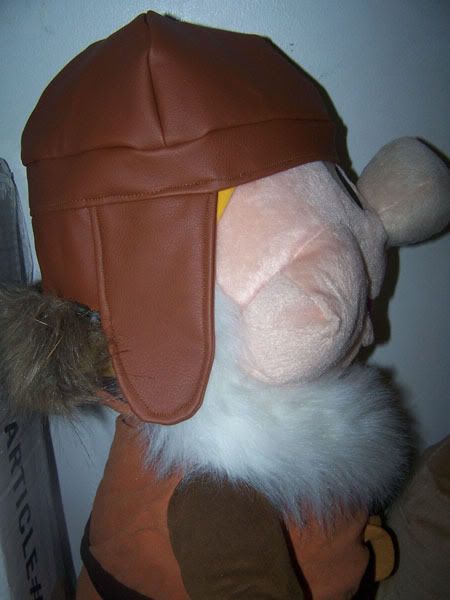 Side view. I had forgotten to take a picture before hubby went off to work, so Happy was a wonderful model.
This thing was such a pain in my butt to make. Some of the mistakes were my own fault. I forgot to add seam allowances to some of the pieces. I also sewed the band on backwards and didn't realize it until I was halfway around. I also bought extra thick thread thinking it was necessary because I was sewing with pleather. After finishing this, I don't think the thick thread was really needed. It didn't want to wind correctly on the bobbin so it kept jamming up my machine. I was so frustrated when I was finished with this hat!
Of course, after I was all finished, hubby decided he wanted a fur trim on the back to make it look like the cap was fur-lined. We found the fur trim from my son's winter coat and used that. Don't worry, my son hated that fur trim and it spent the entire winter sitting on my mantle/coat rack. I never want to sew with fake fur again! Even using the zipper foot to get close to the edge and switching to normal thread didn't help. I am so happy it's done! Hubby likes it (despite his facial expressions in the pictures) and that's all that matters.
Will I be making another? Probably not. Though I do have some black pleather. Hubby asked me if I could make him a bomber jacket from it. I laughed and told him no. Thankfully it's less than a yard, so I couldn't be convinced to make one against my better judgment.