My sewing instructor asked if I could help spread the word.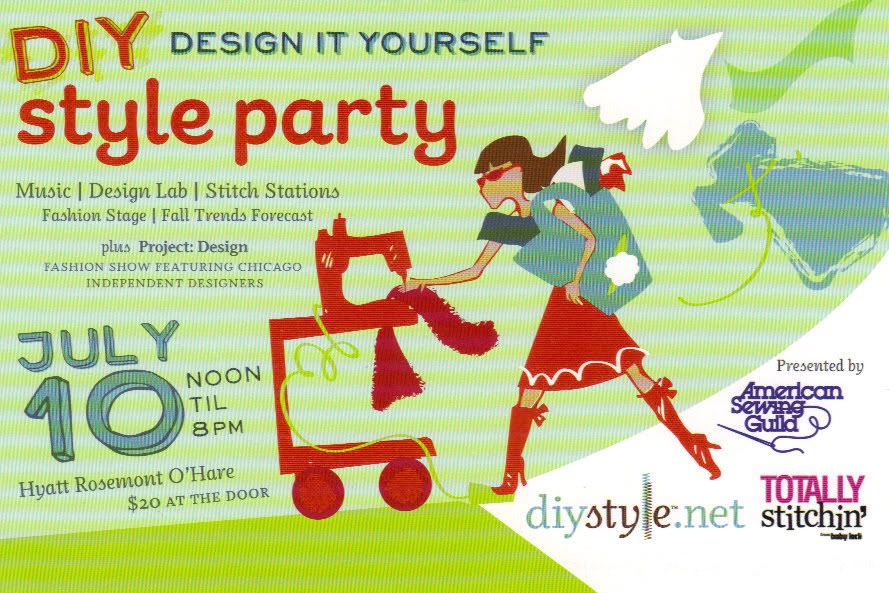 Full size image: http://i50.photobucket.com/albums/f340/HippieKender/DIYStyleParty-Front.jpg
In case you can't read the card (my scanner stinks sometimes)
DIY Style Party
Thursday, July 10, noon-8pm
Hyatt Rosemont O'Hare
$20 at the door
Create Cool Fashions in our Design Lab
Inspiration Galore at the Fashion Stage
Sewing Machines in every "Stitch Station"
Plus Music, Food and Good Times!
After the DIYStyle Party, come to the American Sewing Guild Marketplace 7-9:30pm FREE with DIYStyle Party ticket.