CRAFTS
Key Fobs – Ribbon and Fabric
I found a couple tutorials on key fobs and went to town!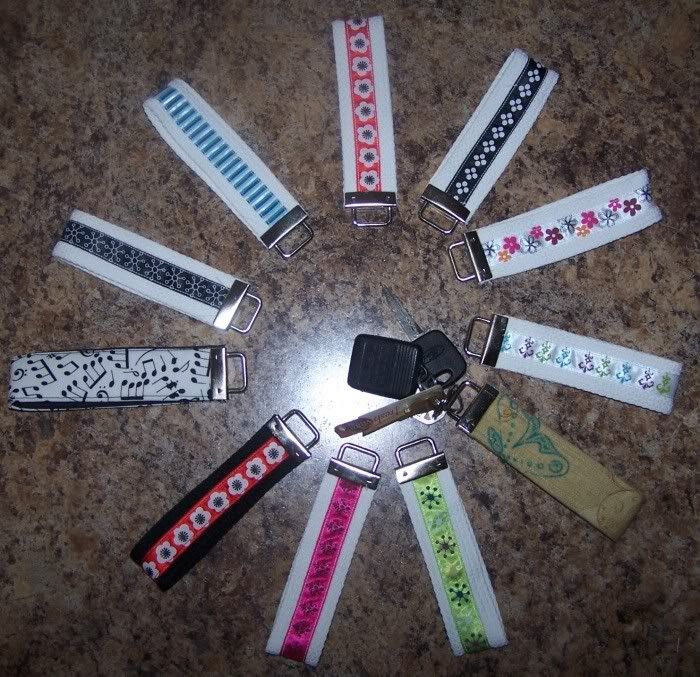 There were a few more, but they were claimed before I could get a picture of them. The music note one has also been claimed (she just needs to get her butt out here to visit so she can have it!). And of course the butterfly one is mine since it matches my purse, wallet and tissue cozy.
Resouces:
Fabric Key Fob Tutorial at cute2carry.com
Ribbon Key Fob Tutorial at jcarolinecreative.com
Key Fob Hardware at cdwplus.com – the cheapest I have found.