CRAFTS
I made artwork for my walls!
Taking inspiration from This Thread at Craftster, I went to the dollar store and picked up 3 8×10 frames. They were all split at the corners, but a little wood glue fixed them right up. I also spray-painted them blue to match the revamped clock I made earlier.
I tried to get a size reference shot, but any further away and my camera wouldn't focus on it.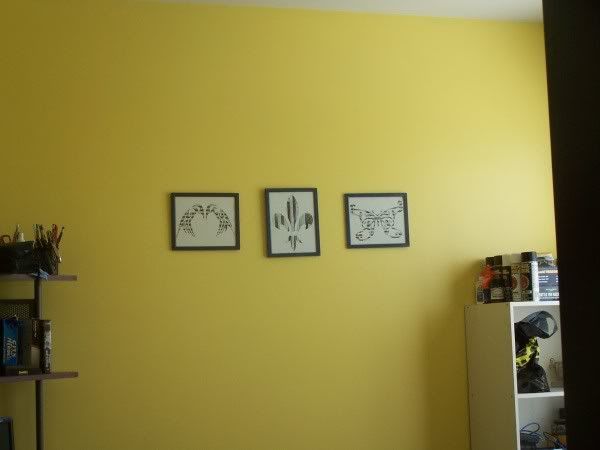 Fleur De Lis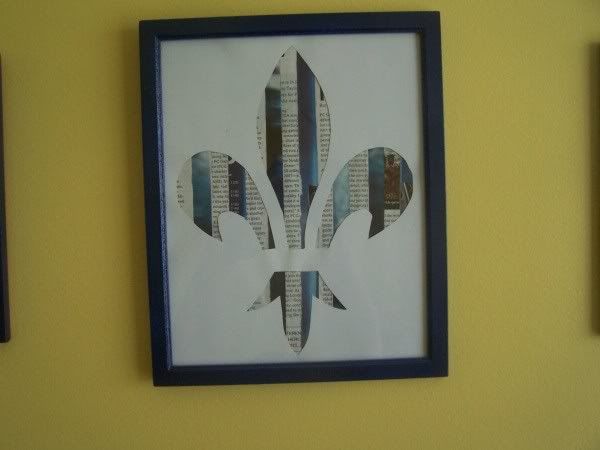 Butterfly, shape taken from a sticker I bought, scanned in and enlarged.

Tribal Ravens/Wings. I found this one specifically for Jesse. The artwork is from here.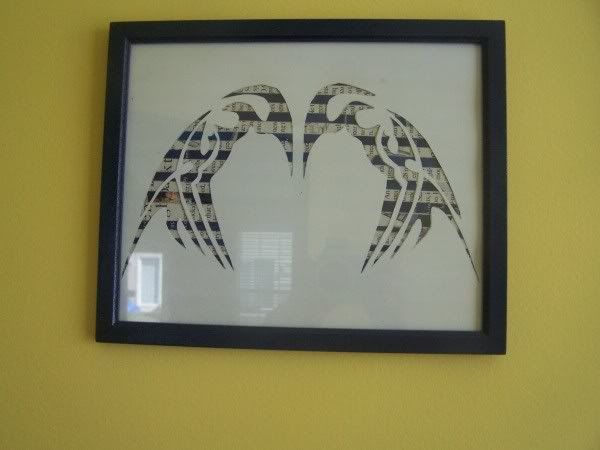 This is the first time I have hung pretty much anything on my walls since my first apartment 8 years ago. I think I just never bothered because I always lived in rentals. I am definitely enjoying the look and feel of having things you enjoy looking at hanging on the walls.
Some notes:
My printer paper is super thin. You can see the magazine strips though it – I found that out after I had cut out the tribal ravens/wings. I re-traced them onto photo paper and re-cut them out. It was a pain. Luckily, I was smart enough to print the butterfly directly to the photo paper and just skip the printer paper all together.
Using an exacto knife is much easier than using scissors .
A paper cutter is a life saver!
Larger designs (like the fleur de lis) seem to work better than the smaller tribal designs – and are easier to cut out!