I just finished my daughter's Halloween costume! I used McCall's 5731 view B. Parts of this dress were troublesome, but I managed! As always, click images to view larger.
Full dress, on hanger, as modeled by my blinds.

Spread out to see all the details.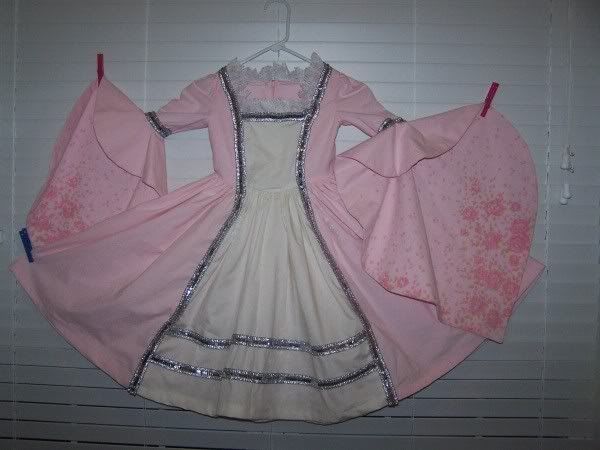 Modeled by it's owner, my daughter. Her silly faces are due to the wonderful song she was singing me. It goes something like, "I'm a princeeeeeeeeeessssssssssssss!"


Nap time. It's hard work being a princess.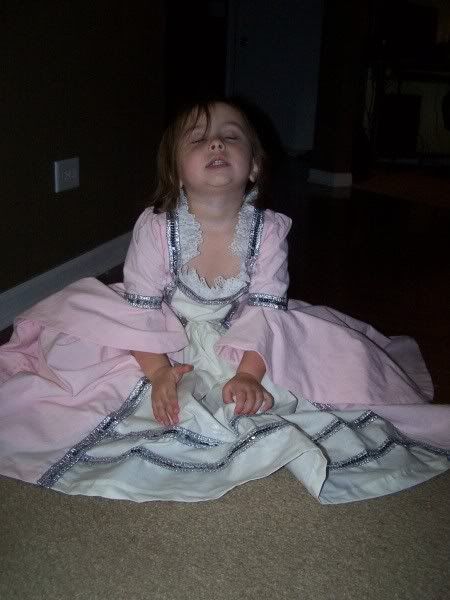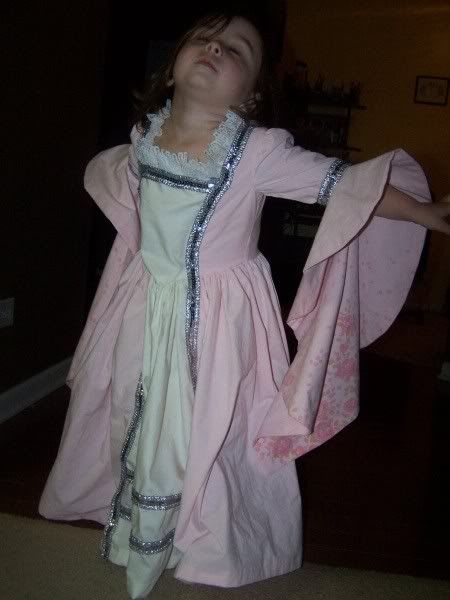 And just to show how large the skirt is…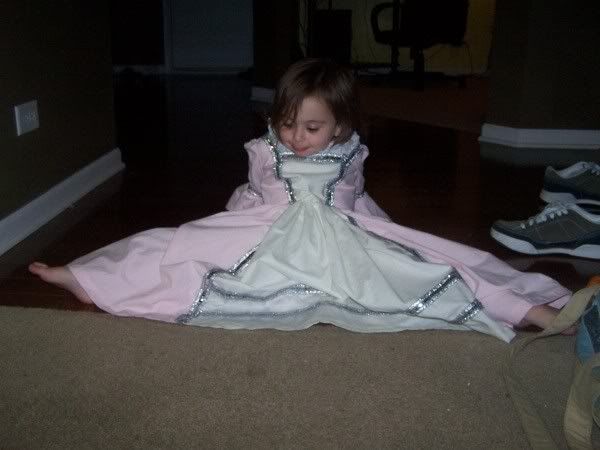 hopefully I can get some better action shots ;c) I'm glad she likes it though… especially since she refused to wear the first dress I made her for days!