I made some taggie style blankets for the two newest additions to my family. They were fun, easy, and quick to make!
Front:

Back with the minky-like fabric:

Close-up of my mad applique skills. It's the first time I have appliqued something: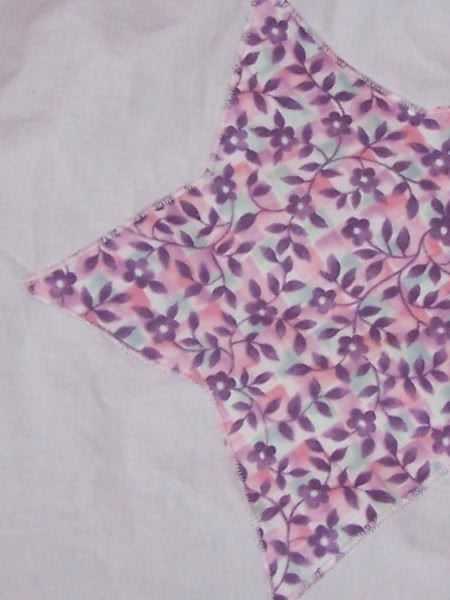 The babies (both 5 months old) loved them! I couldn't have been happier! The gold mesh ribbons started pulling out so I removed them before I gave them to the babies. Is there a special way to sew mesh?
Measurements:
Blanket = 15in pre sewing, 14 in after sewing
Ribbons = 5 inches pre sewing, 2 inches after folding and sewing
How to make a symmetrical 5-point star in one cut!