Here's some miscellaneous items I have made. I don't recall if they have been posted and I am too lazy to check!
Bottle Cap Pin cushion: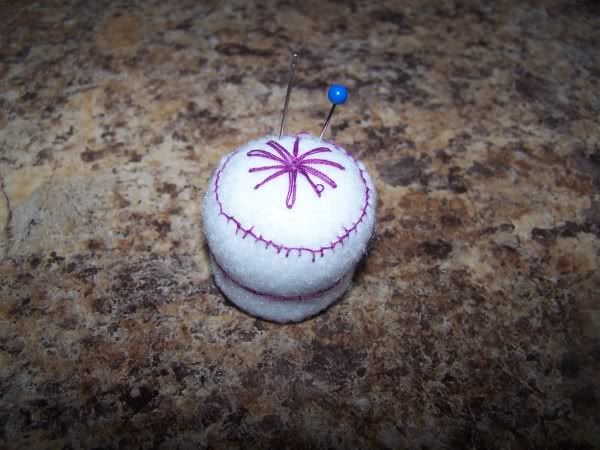 I used a water bottle cap, which is not the same size as a regular soda bottle cap. I think it turned out cute anyway even if my embroidery skills need some work!
Regular sized pin cushion:


Cute, quick and easy! If I had more sewing friends I would make tons of these!
Fabric Coasters: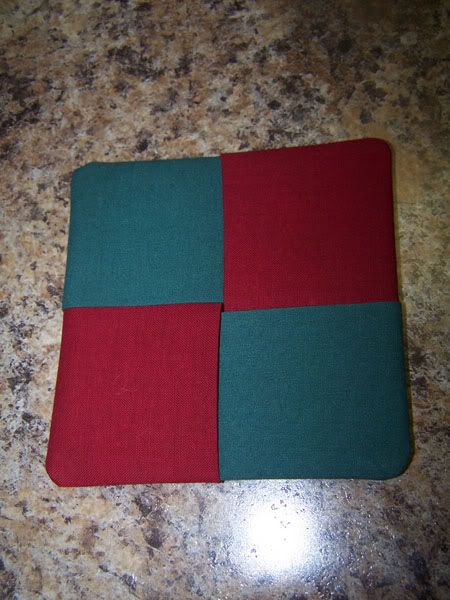 These are super cute. If I owned a coffee table I would make myself a set! I gave these away in a swap.
Resources:
Criss-Cross Coasters
Bottle Cap Pin Cushions
Pin Cushion Tutorial