Last Christmas I made a tree skirt inspired by this post on Craftster. I used instructions from Martha Stewart to make the skirt. The problem was Martha thinks everyone has a 15+ foot tree so the skirt was HUGE! Plus I didn't like the uneven, unfinished edges and the opening in the middle was too large and showed too much of the tree stand. I found a cute, free pattern for a new tree skirt from Amy Butler.
Now for the pics. Here is the old tree skirt:


Here it is kind of bunched up under the tree: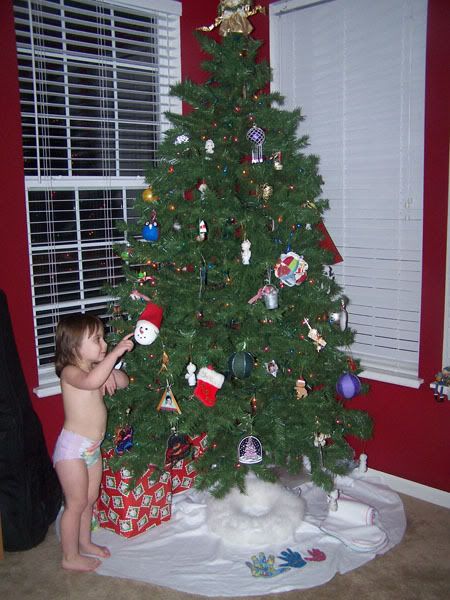 An in progress shot to show the size difference: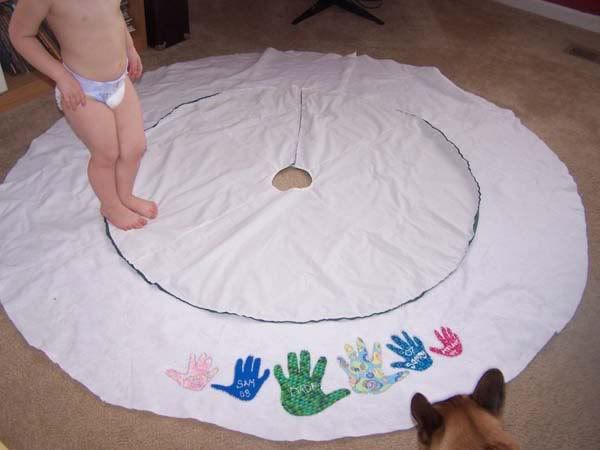 Mostly complete. I need to reattach the hand prints and add the buttons. I made all 4 buttons, but my daughter ran off with 2 of them and I haven't seen them since.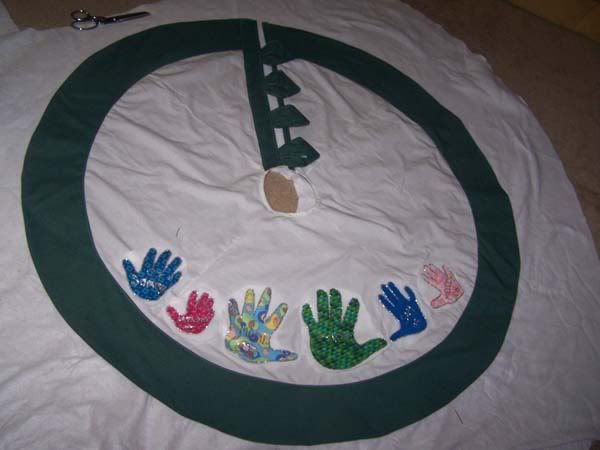 Here it is under the tree (missing the hand prints).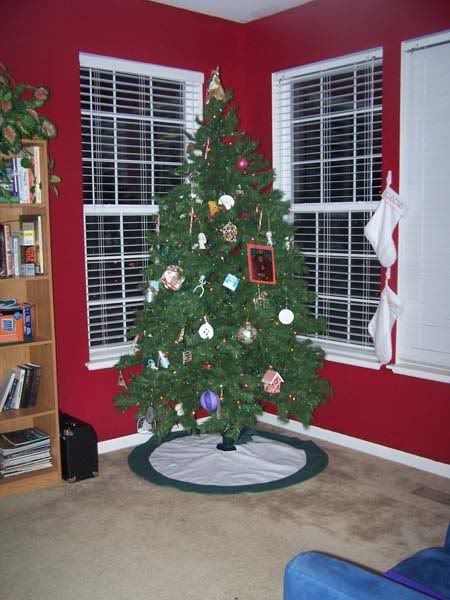 What do you think? Does it look better?