CRAFTS
Who Cooks in a Pineapple Under the Sea?
Spongebob Squarepants… and my daughter!
I made her a half apron to use with her play kitchen set. It started off as a pair of men's pajama pants found at the resale shop for $2.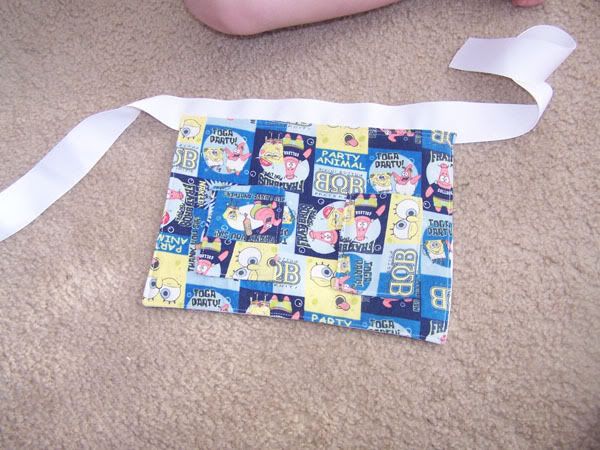 There are 2 small pockets for her to put…whatever she wants into, I suppose. It's lined with white and the ties are ribbon. I should have made the ties longer, but she still likes it.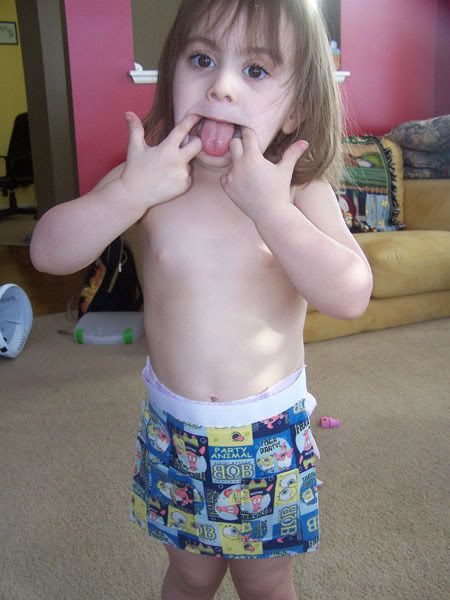 …I think