I made an apron today. I think it helps my SAHM/homemaker image… in a kitchy way because I am so not a stereotypical homemaker, ha ha!
What can I say? I am easily amused.
Get your copy of the pattern here: www.susanbranch.com/shopping/shop5-07/aprontest.pdf
Modeled by my folding table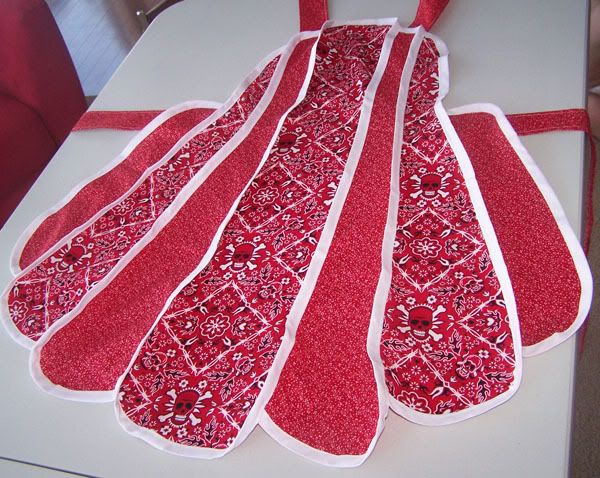 And now this is where I get REALLY brave. I have never made anything for myself aside from purses, so this is the first time I am posting a picture of myself here… modeling the apron…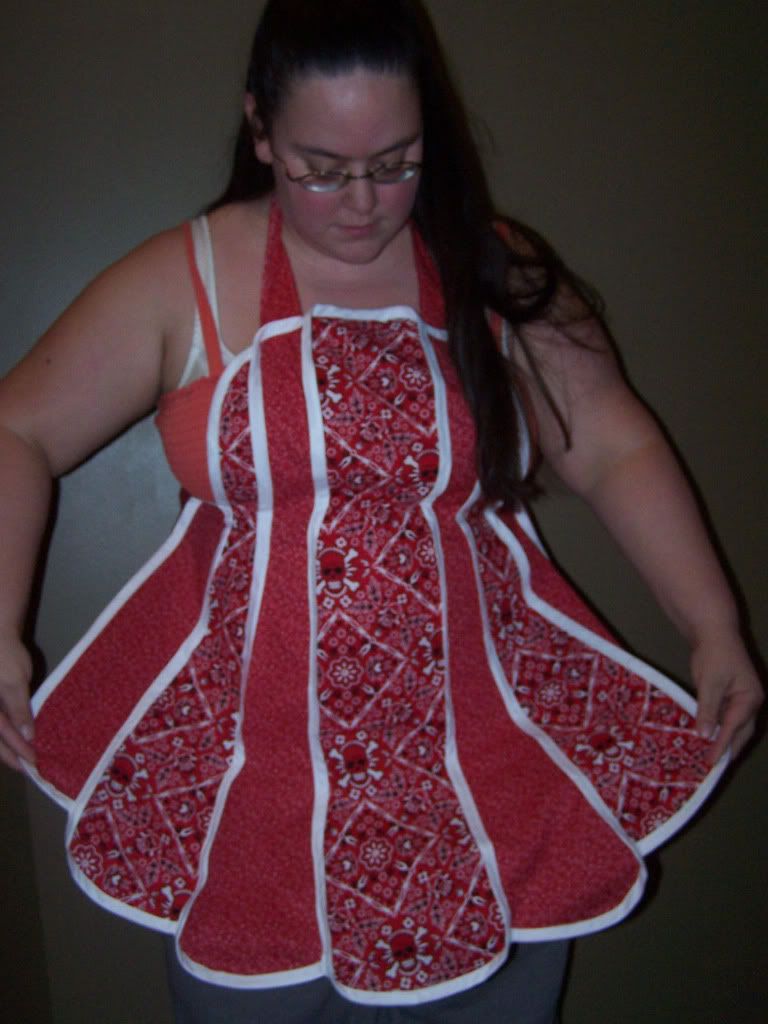 I know my outfit is not attractive, and no, I am not afraid of getting something on it
Today has been laundry/cleaning day and I didn't feel like changing just to take a pic of the apron.
What do you all think?