CRAFTS
NIU Hoodie to Cute Pillow
My step sister was going to get rid of this hoodie so my mom gave it to me and asked me to make something out of it. The only rule was I had to make something for my step-sister and not for my daughter

I started by measuring to get the largest pillow I could. I made a tissue paper template and cut one piece from the front making sure to center the logo and one matching piece from the back. I ripped off the pocket and reattached it to the back of the pillow, sandwiched the hood between the front and back and sewed my square.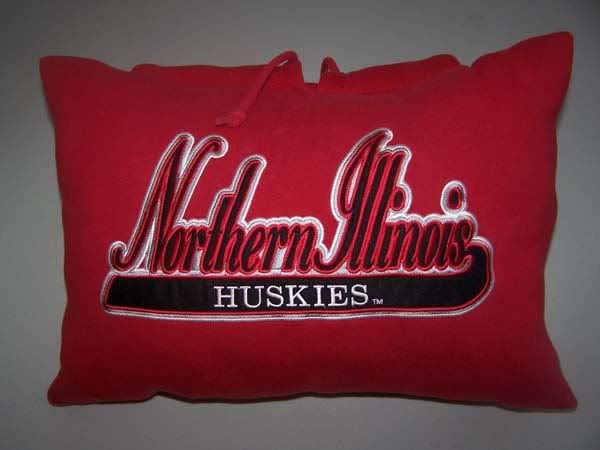 Front of pillow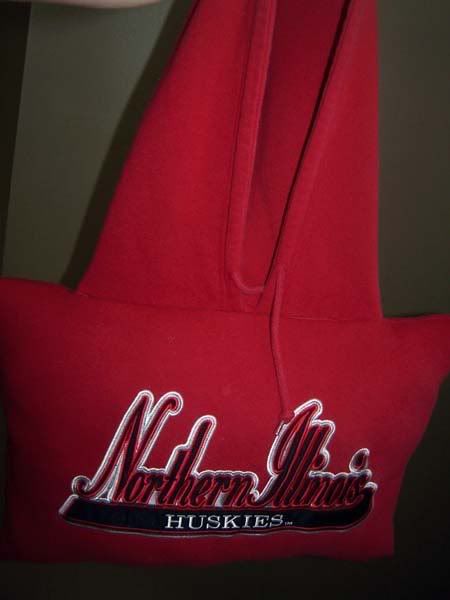 With the hood. My 3 yr old wore the pillow around on her head for a while.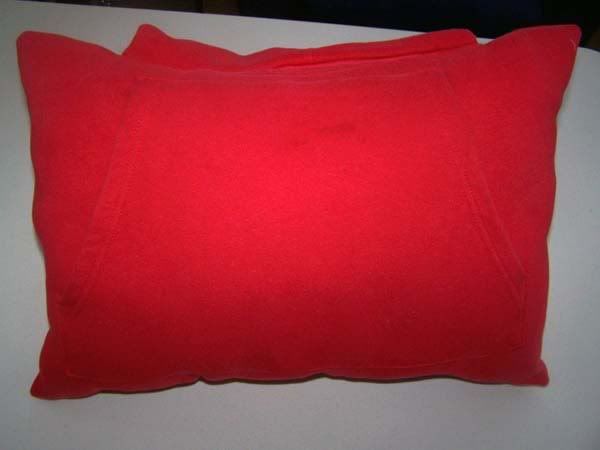 Back with the pocket
And because it's hard to see, I stuck some cards in the pocket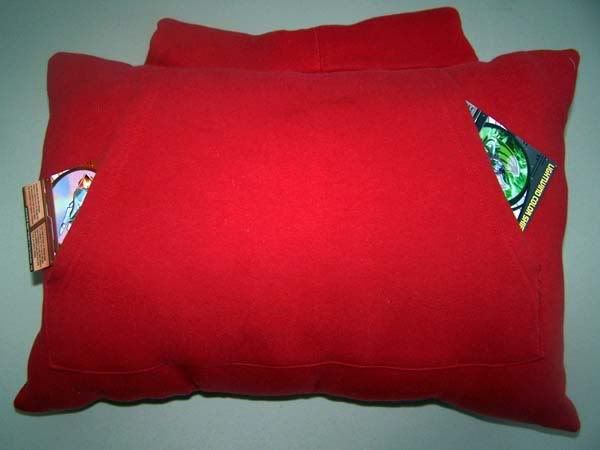 To make it easier and faster, you could fold the front of the hoodie in half and sew it up that way. It would save you the trouble of ripping off and reattaching the pocket, but you would end up with a much smaller pillow.