CRAFTS
New Wallet – Long and covered in Flutterbys!
I made a tri-fold wallet a while back that matched my purse. I thought it was cute and little. Unfortunately it could have been made a little better and some parts started falling apart making some of the wallet unusable. What's a crafty girl to do? Why, make a new one of course!
Old wallet compared to new wallet – closed

And open:

Close up of the card slots. You can also see the pocket I could use to carry paper money.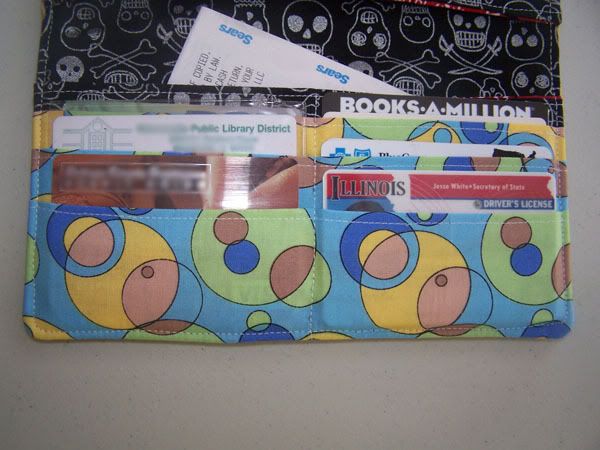 It's also large enough that I could carry my checkbook. I don't normally though.

Interior fabric of the large pockets

Zippered pocket to use for loose change

I think I am really going to like this wallet. It's more proportionate to my purse. Plus none of the pockets are falling off and there's not a hole in the change pocket large enough to lose dimes out of, ha ha!!
Resources:
http://elily00.wordpress.com/tutorials/wallet/ (tutorial)