CRAFTS
Adult T-shirt to toddler dress [recon]
Highly inspired by Cheytown's recon and Vegbee's tutorial I made my little one this dress today.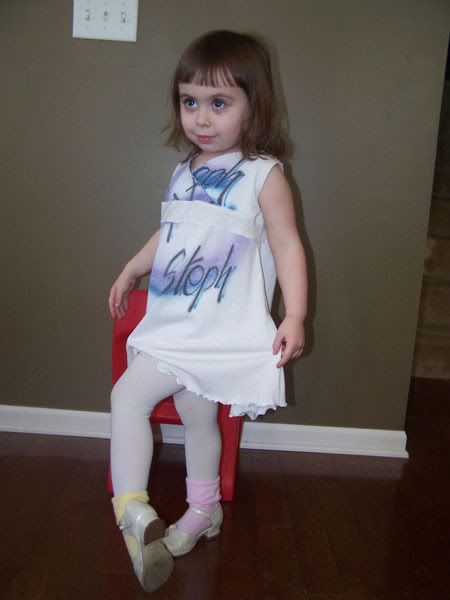 Her "model pose." 😀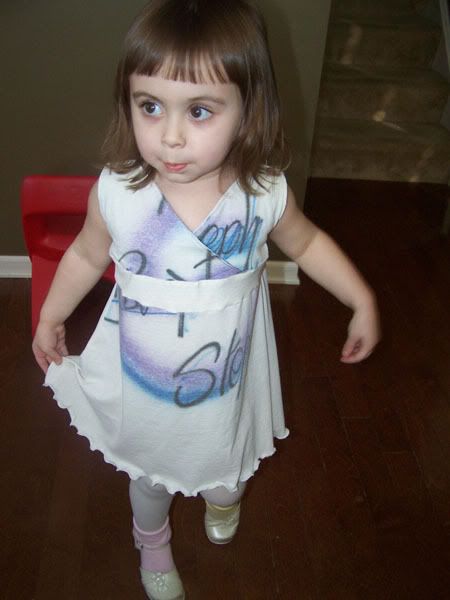 Good view of the front. My first lettuce edge! 😀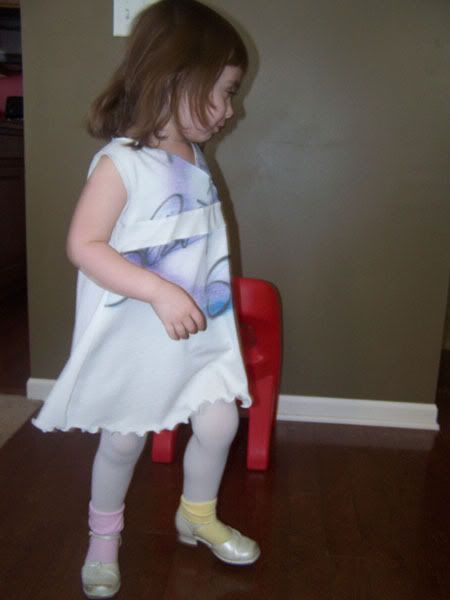 Kind of an action shot. I think she looks like she's from the 80's with her tights & mismatched socks 😀
I forgot to take a before shot, but it was one of those airbrushed shirts you get at carnivals and Six Flags Great America…
Kind of like this: (I stole this image off of a google search)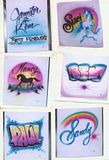 I started off by tracing a dress I knew fit my little one. I then proceeded to alter it highly. It could have been a little tighter around the chest, but she likes it, and that's all that matters. It was my first time semi-drafting my own pattern and I'm fairly pleased with how it came out. I lined the top because the material was so thin.
Notes: T-shirts are evil to sew. I wish I had picked a shirt that wasn't 15 years old and so thin you could almost see though it 😀
What do you think?
BTW: Her name is not Steph – that's me.