If you don't know what LARP is, I'll spare you the explanation! Basically, it's yet another way for my gamer husband to geek out. He has recently gotten back into LARP and asked me to make a *few* props for him. A few turned into many – some he helped with, some I made on my own.
The biggest project he asked me to take on was the bag he had envisioned in his head. He sketched it out on paper and I ran with it. I'm not sure, but I think the material is ultra-suede. It was bought for another project many, many years ago and never used. It has a circle bottom and is fully lined in cotton.
Measurements: about 24 inches tall and 10.5 inches across. Strap is about 56″ total length.
Full view: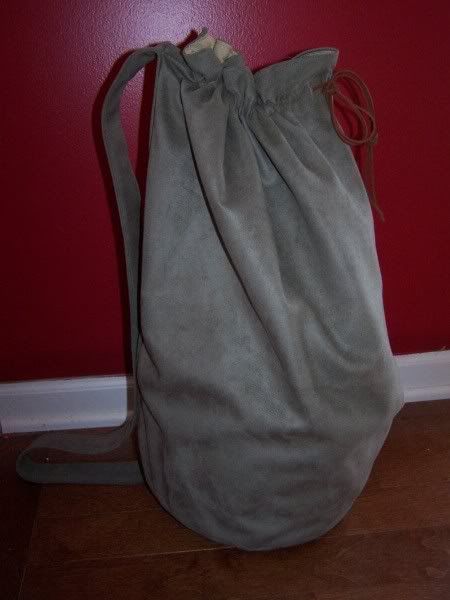 Strap. he didn't want the ends to be trapped in a seam, but rather to run up the back of the bag. Hence, the strangely connected ends.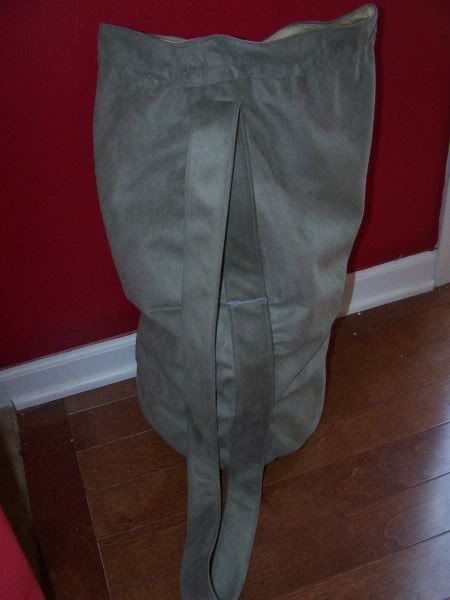 Drawstring (leather cord) and lining [oops, forgot to clip a few threads]: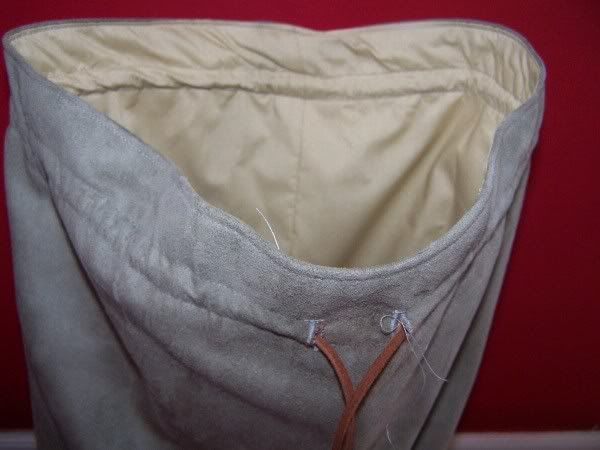 And of course he had to have some matching pouches. I made 3 of them. These are not lined. They measure about 7″x9″.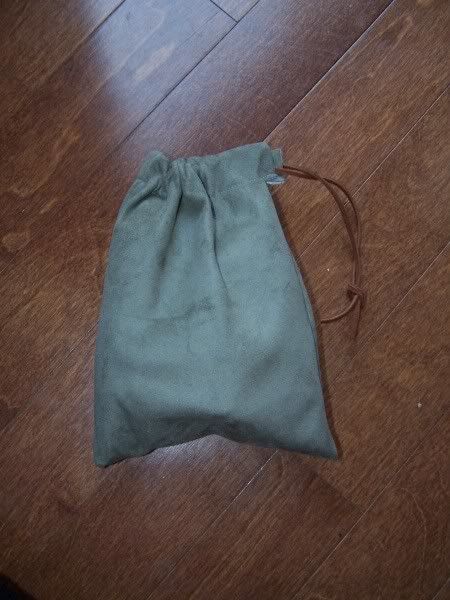 Next he asked if I could help him make a crystal from resin. He carved the template from wax and created a mold which we filled with resin. The mold compound was not the right kind and bled into the resin as it cured, but he still likes it. The mold also created large pits in the resin so we topped it off with another thin coat to smooth it out. The mold also caused the resin to be extremely soft and flexible so we're hoping the extra coat will harden better. Measures approx 6″

..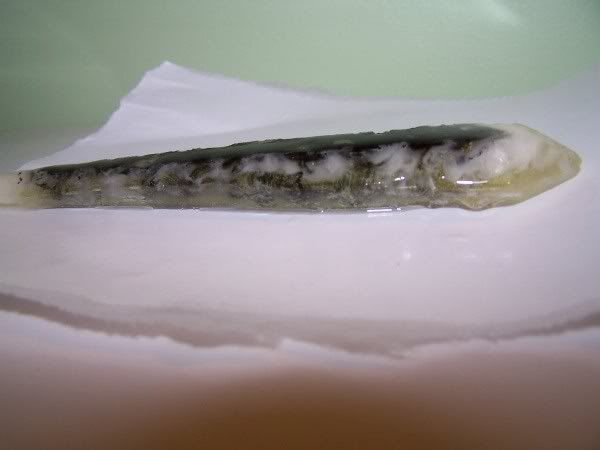 Already in the crafty mood, I decided to adorn some of his other projects with polymer beads.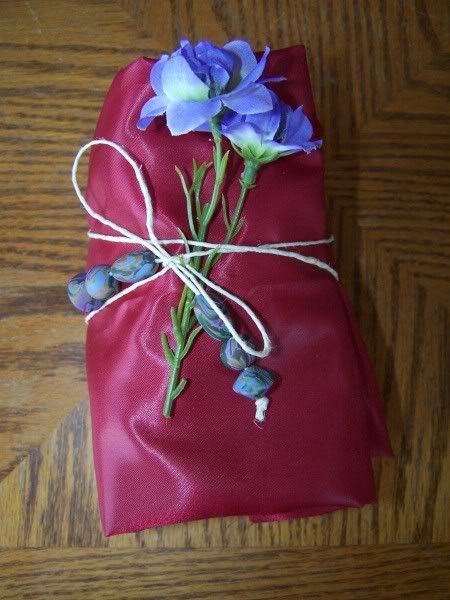 I only made the beads. Inside is a Styrofoam egg covered in silicone molding compound. It's very neat. I had nothing to do with it's creation though, so i won't be posting it here.
We did some other resin casts too. I think I am going to decorate them before I post them. I also don't like the brand of resin I bought, so when it's gone i will be buying a different kind.