I had to wait to post this in case my mom saw the eggs before I gave one to her on Easter.
This first one is covered in a sheet of polymer clay. The sheet was left over from a botched attempt at another project. Hand sanded and buffed. My daughter has claimed this egg.

Next up was an attempt at Filigree. I believe it was my 2nd attempt ever. Strands of polymer clay dusted with pigment powders before baking. I was told it looks like a brain, so I decided I could use it as a zombie deterrent. My daughter also claimed this one.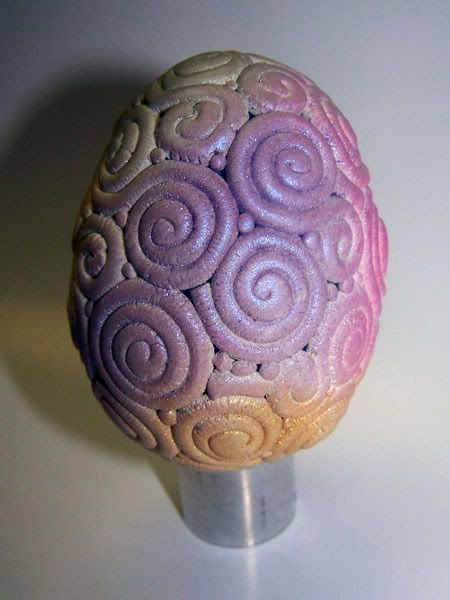 Lastly, a much better attempt at filigree. I used much smaller strands of clay, otherwise it was the same process as the above egg then coated with a shiny varnish. My daughter tried to claim this one but I refused!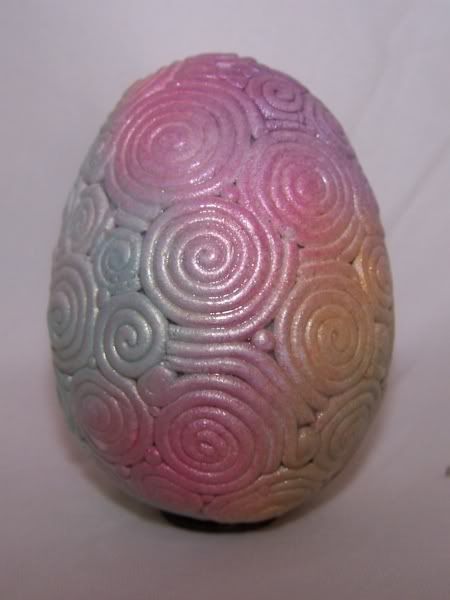 And, because i find it amusing… here is a side-by-side of the filigree eggs to see the difference.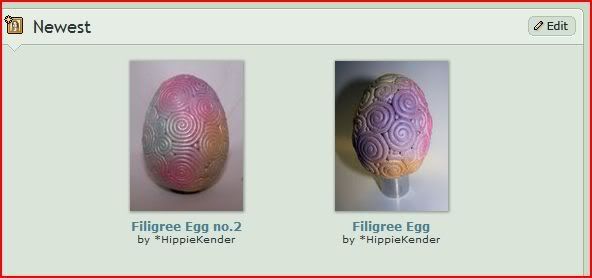 Now I need to make a friend of the family an egg or two.