CRAFTS
Pin Cushion/Thread Catcher
I've been coveting one of these for months and finally got around to making one. I found a great tutorial online that I altered slightly. I folded the straps differently so there were no exposed edges. I also didn't have Velcro so my straps are permanently attached. I switched it around so there are no exposed seams on the lining. I didn't have package strapping, so I used zip-ties.
Things I would change next time: I would either use Velcro, or shorten the straps to accommodate for not having it. I would not top stitch around the pin cushion (ie, suck it up and hand stitch the opening).
I think I am really going to get good use out of this pin cushion – I really dig it.
On to the pics.
Top view of the pin cushion.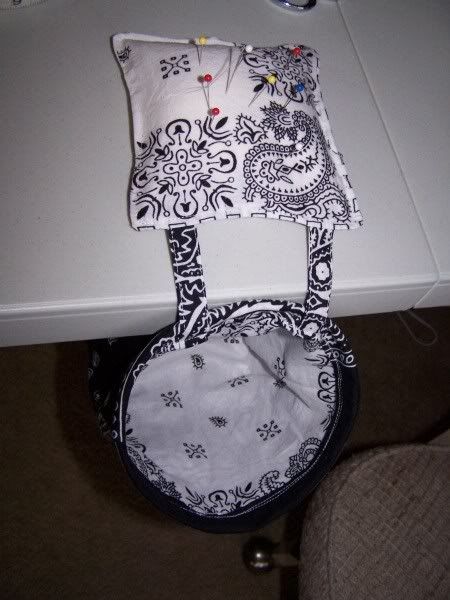 Front view of the bag.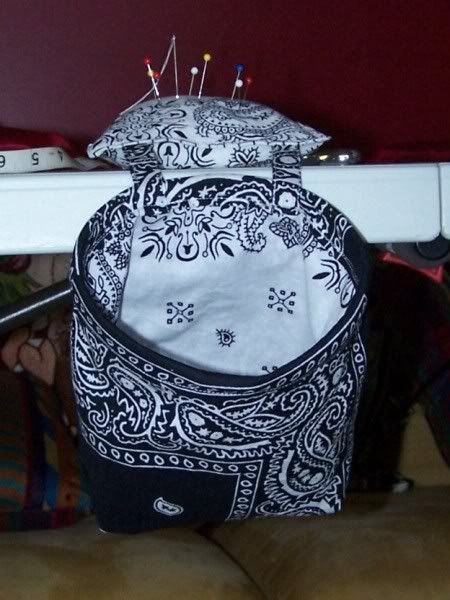 Hubby demonstrating how it works…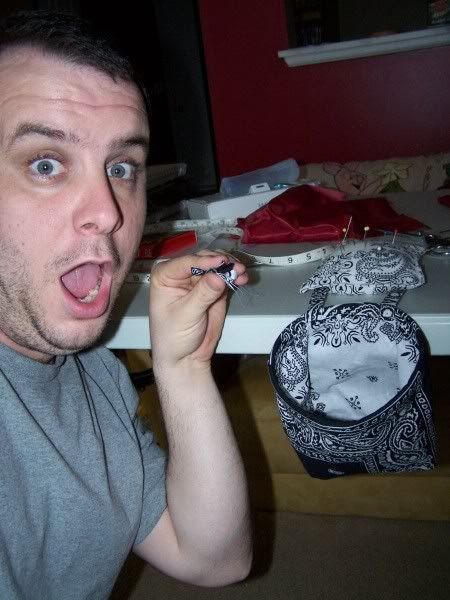 And full of thread and scraps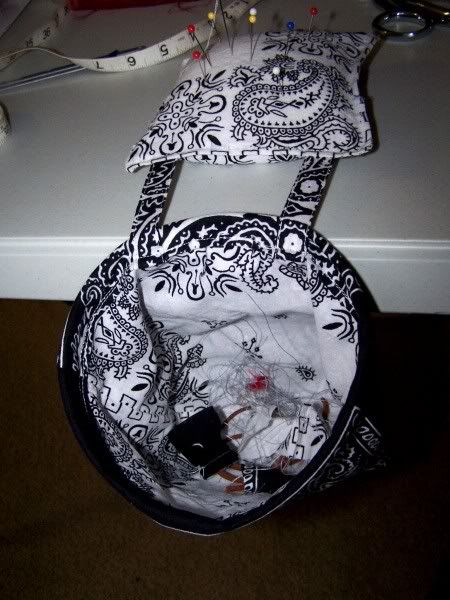 Resources:
Pin Cushion/Thread Catcher Tutorial