Found an Instructable for this and knew I *had* to make one. It works up really fast and it's very easy. Hubby says he hates it (but I think it's growing on him) and daughter says she wants one for her room. 😀
Here it is just finished. My carpet is not really that dark, I took the pic at night.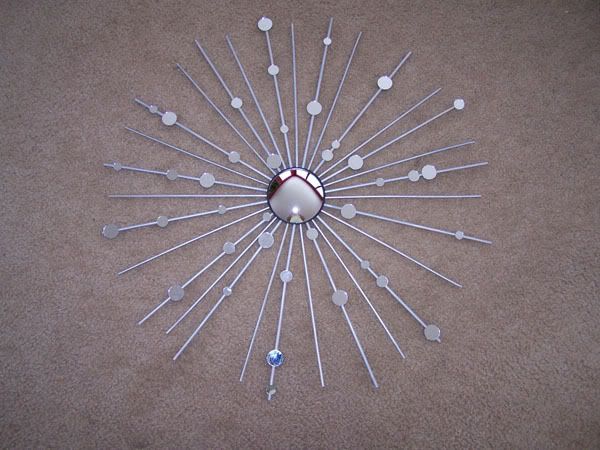 Some pics on my wall.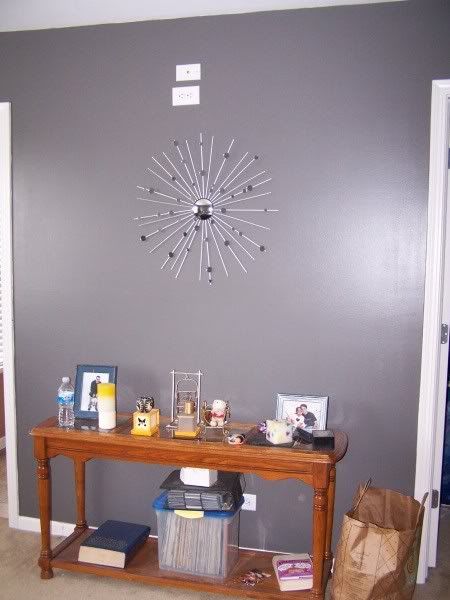 I don't know why it looks so small here, it actually fills the wall nicely.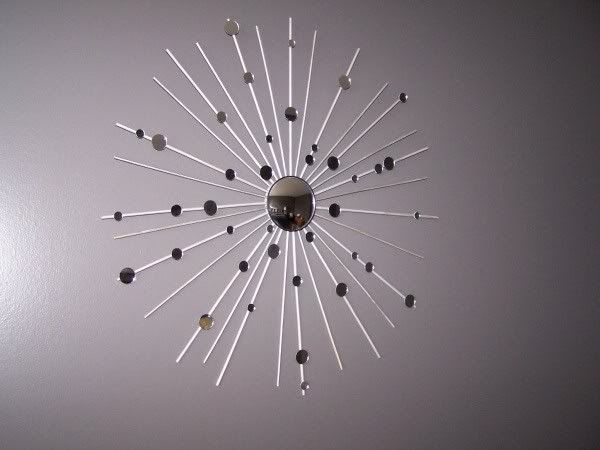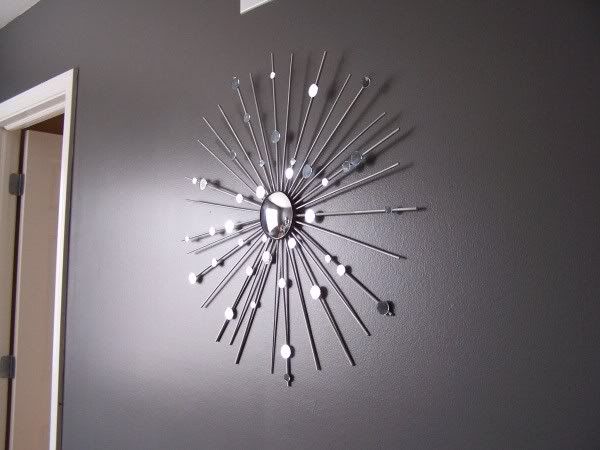 The second one is closer to my wall color – dark grey.
Here is the link so you can make your own.
http://www.instructables.com/id/Starburst_Mirror/
Notes: Next time I will use the acrylic paint. I had a tough time getting the spray paint to cover well.