CRAFTS
Fill a Purse Swap – Received
I joined the Fill a Purse Swap on Craftster.
I just received from my partner, MelMakesPretty. Prepare to be blown away!
First up, the amazing purse: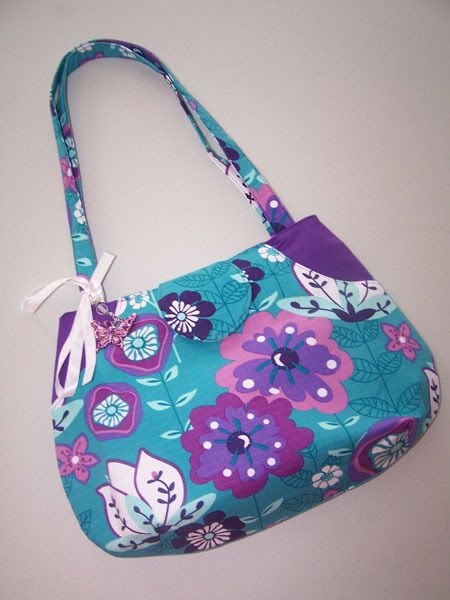 I love the colors, the shape, the size, the cute hidden pockets on the front, everything!! Plus it stands up on it's own.
Here is the inside.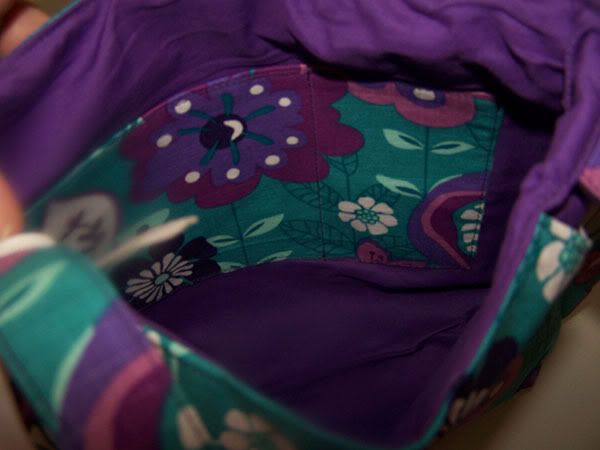 She also made me an adorable tote: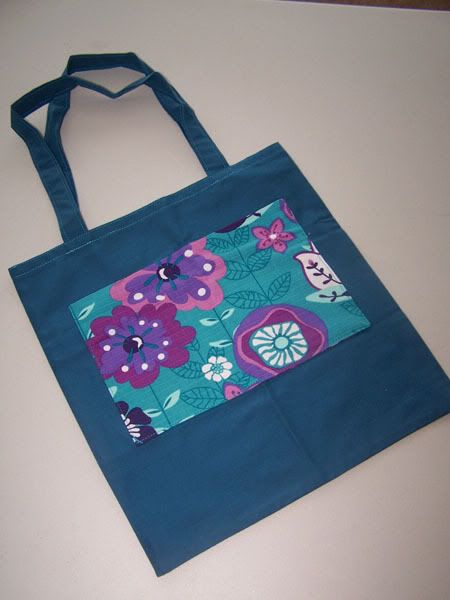 I've been wanting one for trips to the library and to bring snacks to the park for the kids. Mel the mind reader 😉
Next up … accessories and extras!


I got an mp3 cozy (fits perfect), the most fantastic wire wrapped butterfly earrings, a notebook with cover and beautiful beaded butterfly, a zipper pouch with another stunning beaded butterfly, a cute multicolored pen, and 2 erasers (or rubbers, if you prefer, hehe). I barely got a pic of them before the kids snatched them away.
I don't want to overload with too many large pics, so here are some clickable thumbs (though all images in my blog are clickable to view larger).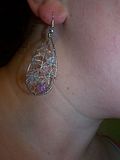 – Close up of the earrings, on the adorable stamped display and in my ear.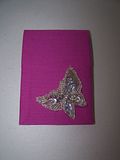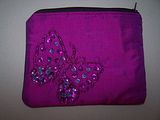 – Check out the bead work!
And one just to show how well the mp3 player fits –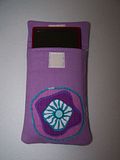 She nailed my style perfectly! The colors, the shapes/sizes, the butterflies, sparklies… everything!