Short story even shorter: My mom gave me some really short notice to make some jewelry as a gift. This is what I came up with.
First up is a pair of flower earrings. They are made from seed beads and recycled #6 plastic – specifically the lid off of onion rings from Buffalo Wild Wings.

Earrings and necklace made from bottle caps (Mike's hard lemonade, leinenkugal's honey and berry weiss), polymer clay and resin.
The necklace ended up being a bit long. I'm going to alter it and send it back out.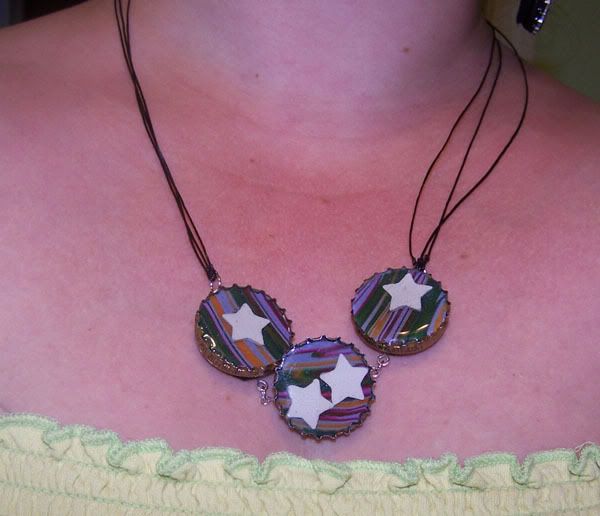 Earrings. One short pair and one long. They are lighter than they look.

…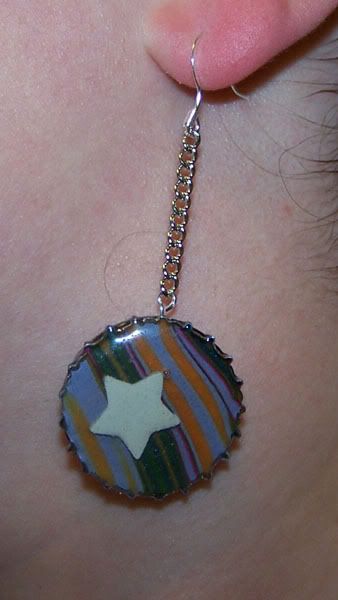 All pictures can be clicked for larger views.
Shrinky Dink Flowers