I had the idea to make some fabric panels to hide the junk (i mean, extra supplies) that are stored under my craft table. [Who knows where ideas come from, they just appear!] This is the result.
Before: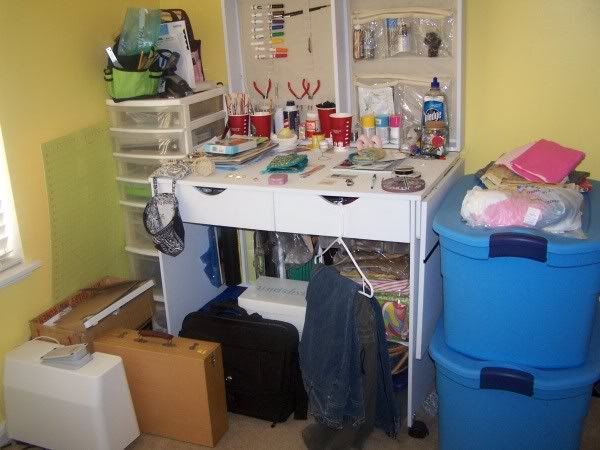 And after: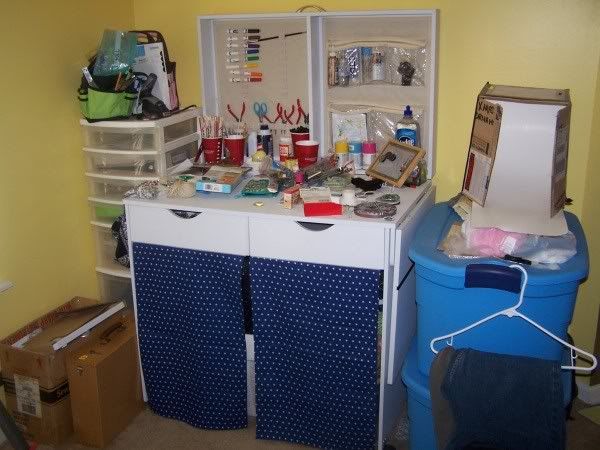 I know there's a gap. I had to still be able to open the drawers, like so: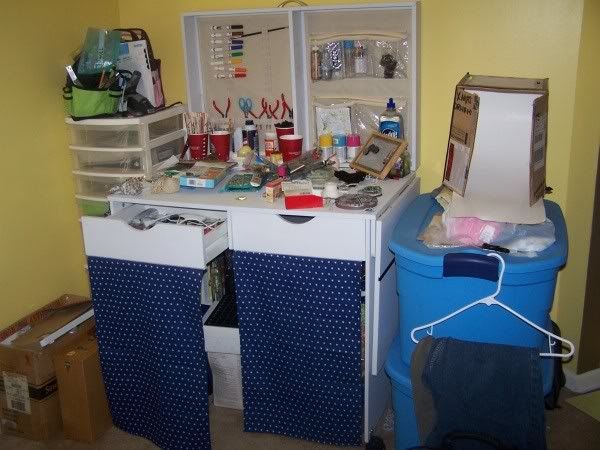 I'd apologize for the mess, but in all honesty, this is just about as clean as my crafty area gets. I do think the panels seem to tidy things up a bit. There are actually shelves under the table, but it still looked cluttered. The room is done in a yellow&blue color scheme, so the panels match pretty well.