Last night I made Jesse a t-shirt. I hid it in plain sight to dry (thankfully, he didn't see it) then hung it in the crafty side of the closet, knowing he would never look there. Unfortunately, my daughter stinks at keeping secrets and showed it to him as soon as he got up today. Hey, she's 3, give her a break! I used the freezer paper method and was shocked at how well it works! Here's the result.

And here's an in-progress shot: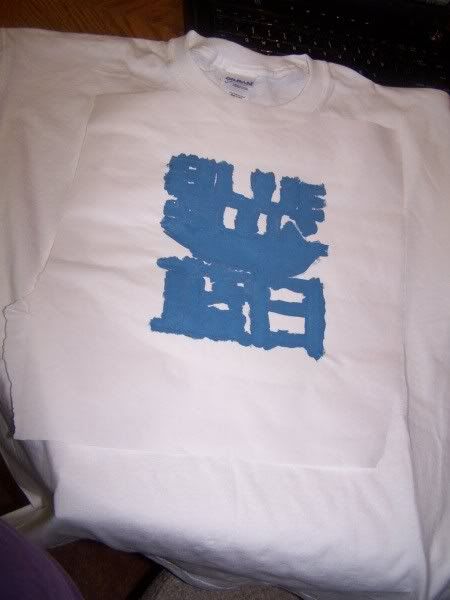 I opened up hulu.com, watched some Intervention (I know, I should have been watching Firefly), exacto'd everything out and went to town! i had to mix the blue specially, all I had was a baby blue or navy blue, so i mixed the two. Turned out great, I think.
Unfortunately, it is highly addicting and I have plans to make at least 4 more shirts!
And an "action" shot. I had to ninja this pic (teehee).