I decided to try my hand at freezer paper stenciling. From the first stencil (BlueSun – see Father's Day, pt1 post), I was hooked!
A very short tutorial (because people have asked me):
Materials:
Freezer paper (or butcher paper)
Something fabric to stencil on
Fabric paint
paint brush
iron
How-to:
Find an image you would like to stencil and print it out on regular printer paper
Tape image to paper side of Freezer paper.
Cut out image using a craft knife
Remove printer paper from freezer paper
Place a sheet of freezer paper on back side of fabric, shiny side up (or inside t-shirt, shiny side up) This will keep the paint from bleeding through to the back of the shirt and help stabilize the material while you paint.
Place stencil on top of fabric (or t-shirt) shiny side down.
Iron using a medium setting -NO STEAM- making sure all edges of stencil are firmly attached
Paint in stencil with fabric paint.
Let paint dry according to paint instructions
If needed, heat set paint according to instructions. I use Tulip Soft which does not require heat setting.
Now that that's out of the way, let's move on to the shirts I made! The first was of course BlueSun for hubby. Next up was "Serenity" because the BlueSun shirt was a little small and he wanted something he could wear out of the house.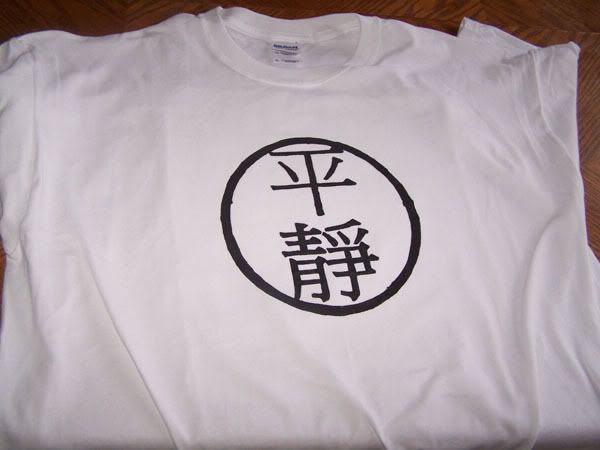 Next, I started getting ideas for the kids. I asked my son what he wanted on a shirt. I was expecting Ironman or something Star Wars, but no. He asked me for a Space Marine helmet. I looked up images and found they would be far too difficult for this noobie to convert to a stencil. I asked him to pick something different. He picked the Blood Raven symbol. I can do that!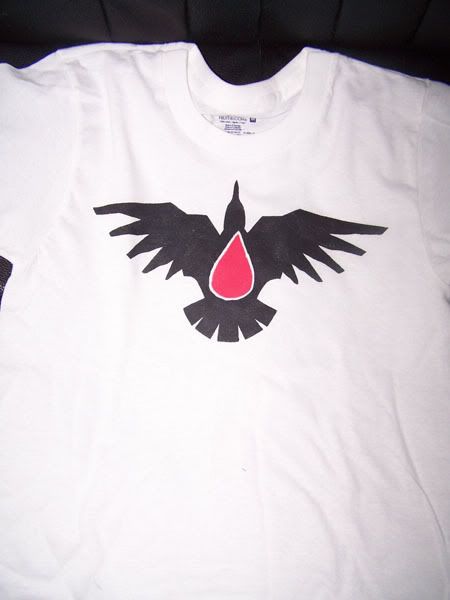 Yes, the blood drop is crooked. Remember earlier when I said to make sure the shiny side of the stencil is touching the shirt? That's important. I didn't double check that for the droplet border and accidentally stuck it to the bottom of my iron. Frustrated I stuck it back to the shirt, but apparently didn't make sure it was aligned properly this time. Ah well. He's 8 and the shirt cost maybe $1.
Next up is the shirt for my daughter. She mentioned something about a dolphin and for some reason the Fail Whale popped into my head.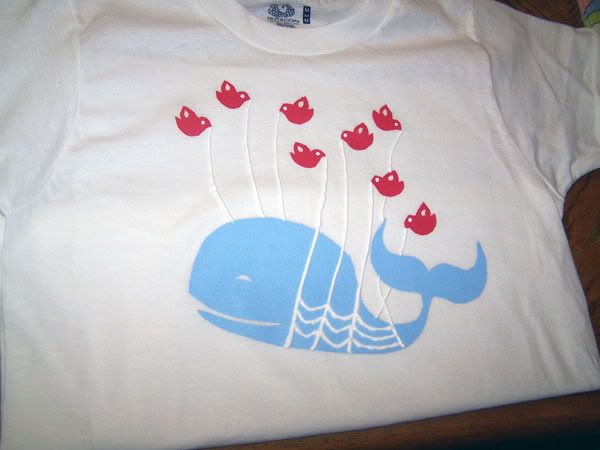 Reattaching the tiny parts in the middle of the wings was tons of fun… The net and birds' eyes are puffy paint. I like that it gives it a little bit of dimension.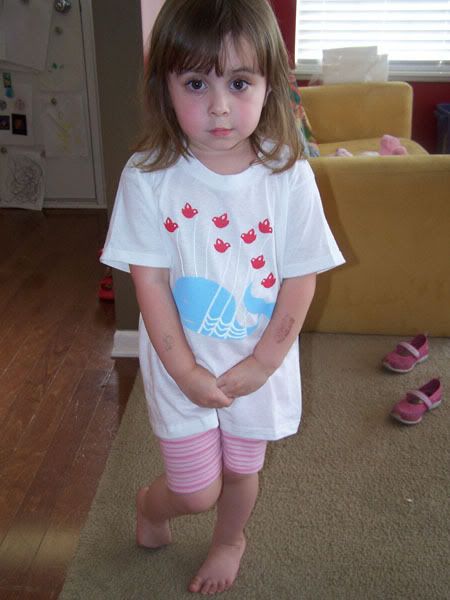 She did not want her picture taken.
And finally, the Transformers shirt. I had my heart set on making this shirt from the beginning. I was really hoping my son would ask for a Transformers shirt, but he didn't. I made one anyway! I hope he likes it. Hubby likes it and has requested one in his size.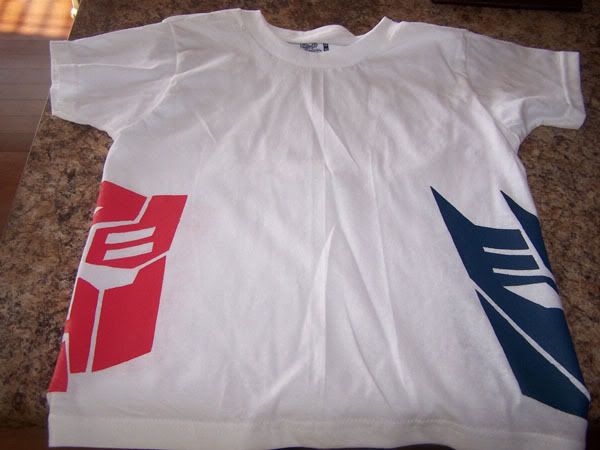 Individual images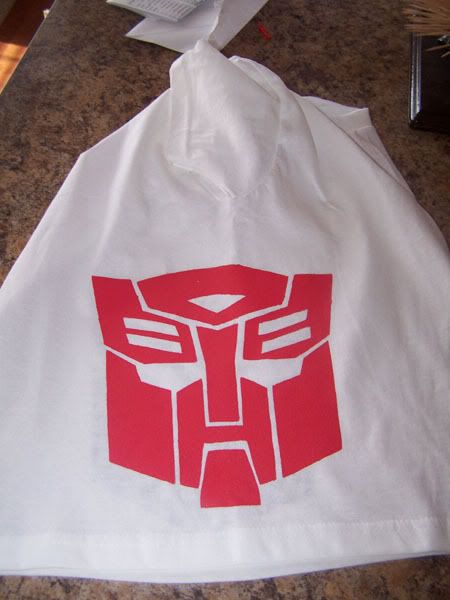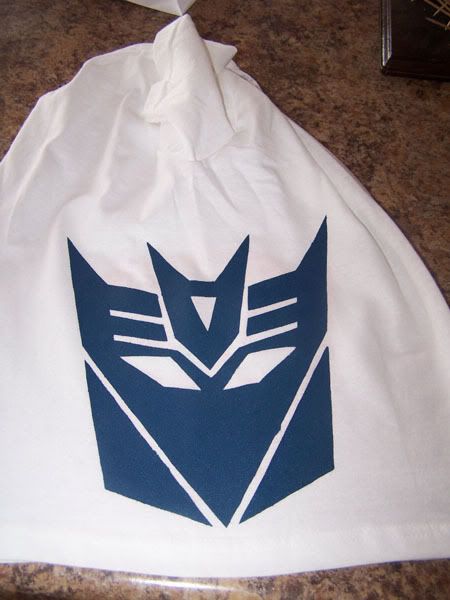 I really like how they all came out and I see many more in the future. They are quick, easy and inexpensive to make. And who doesn't love a one-of-a-kind handmade shirt?
Helpful Links:
Serenity Stencil created by me
Firefly BlueSun stencil
Fail Whale stencil, created by me
Decepticons Stencil, created by me
Autobots Stencil, created by me
Blood Ravens Stencil, created by me
If you need better directions on freezer paper stencils, you can do a google search. I don't recall where I originally read about them to give you a good link.