CRAFTS
I-Spy/Treasure Hunt Bags
I had come across this tutorial on Craftster a while back (pre-Christmas) and decided I needed to make a few. I finally got around to it yesterday. Unfortunately, my internet went down (for over 14 hours, GRR) just as I decided I wanted to make them, so I couldn't use that wonderful tutorial and had to wing it on my own. But I wanted to share the link because it's where I got my inspiration. Here's my results: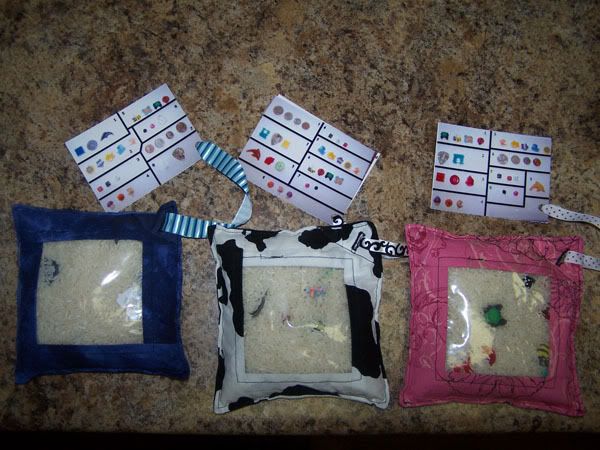 Here they are all together
And separately: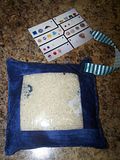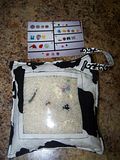 Each bag has 27 items in it. Of course I thought of more ideas AFTER I sewed them shut. Hubby thought I should add some kind of opening so the items could be swapped out – but I had horrible visions of rice meeting carpet and vetoed that idea.
I forgot to take a pic of it, but behind the image card is another card with a word list of all items in the bag.
I like the button hole to hold the cards on, but would like to try some other methods. I'll have to find some more friends with kids who would enjoy a toy like this. (Hubby likes them, too.)
And now I am off to play with some polymer clay. Hopefully I can at least finish the altoid tins I have been staring at for days now. I have another craft in mind, but I need to find a good base … and maybe the right supplies.