But I feel like updating anyway.
So, whats new with me? Not a whole lot. Kids birthday party went well. I found it much more relaxing to have it at home vs at Chuck E Cheese or some place similar. Hubby said he found it more stressful, but I think that's because he was trying to keep the kids entertained outside without letting them run into the street.
My Aunt and Uncle are angels in disguise. They purchased us a used car to replace one of the cars that died. I am still in awe of how generous they are. We still have one car that is broken, but friends of ours are loaning us a Jeep until we can get that car fixed. We have amazing friends.
After 5+ years of being a stay-at-home mom I am returning to the work force. I have been hired as a part-time seasonal employee at The Children's Place, a clothing sore for children. I am pretty excited. I think the time out of the house will be good for me, and Heaven knows we can use the money.
Still nothing new on the crafty front. I have all kinds of patterns and tutorials I would like to try out, but don't seem to have the motivation. Who knows when my crafting mojo will return.
I have been neglecting Blogger for a while so I am trying to catch up on everyone's posts. Shame on me for being gone so long 😉
Here is the image I made for hubby's tshirt that I talked about in my last post.


Apparently I was on a "shield" kick because I also made this for a contest on a forum I moderate called GimpDome. I actually didnt get the entry completed on time so didn't get to enter the contest, but I am pleased with the result anyway.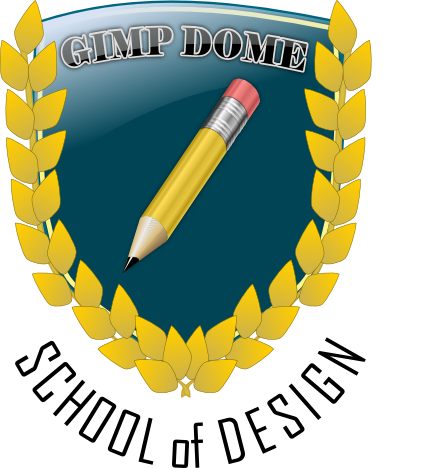 So, that's it for me. Hope life is treating everyone well. Orientation for my new job is in 2 days and they will be putting me on the schedule for next week. Thanksgiving is also coming up quickly. I will be going to my Aunt's and Uncle's for a small dinner. Should be nice. The next few weeks are going to be busy. Maybe even the next couple months as I adjust to being a mom and an employee again!