CRAFTS
Quilted Ornaments & Resin Coasters
This year I made quilted ornaments as gifts. I only made 4, but they are pretty time consuming. Plus, I don't really have that many people to buy/make gifts for. If you would like to make your own, you can look here or here.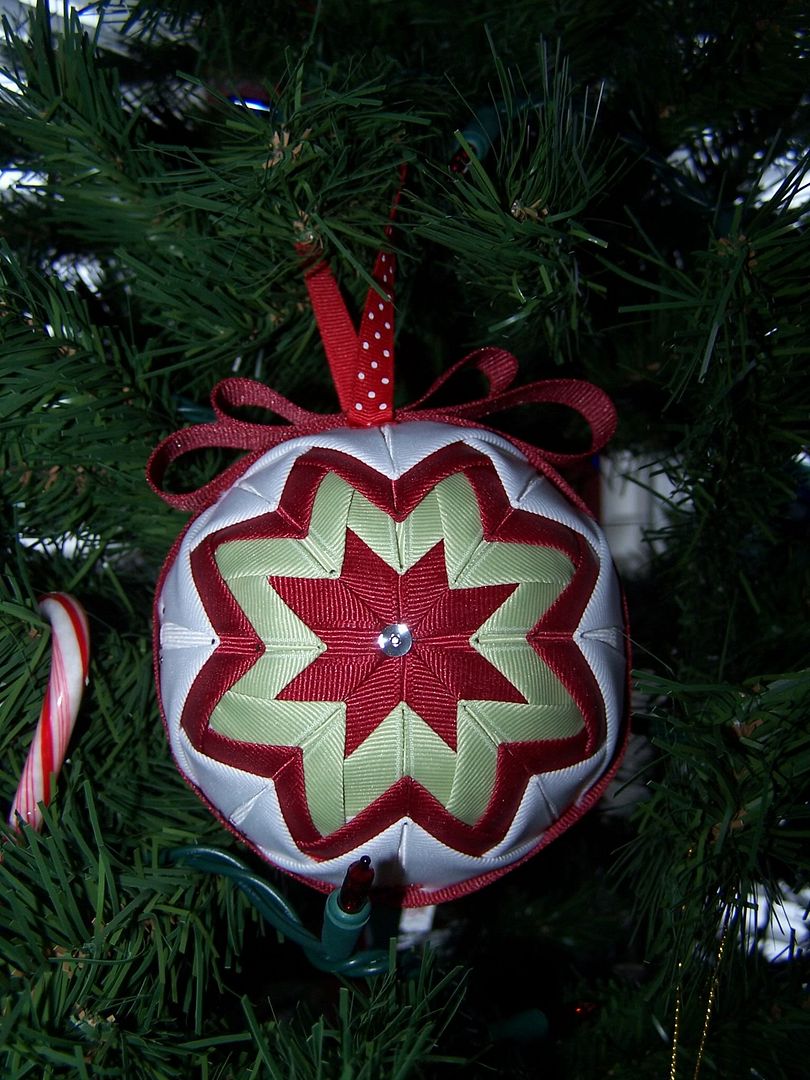 This one was the first one I made, and is stll probably my favorite. This one went to my Aunt. Her tree is pretty classy/classic so I thought it would fit in better than some of the others I made.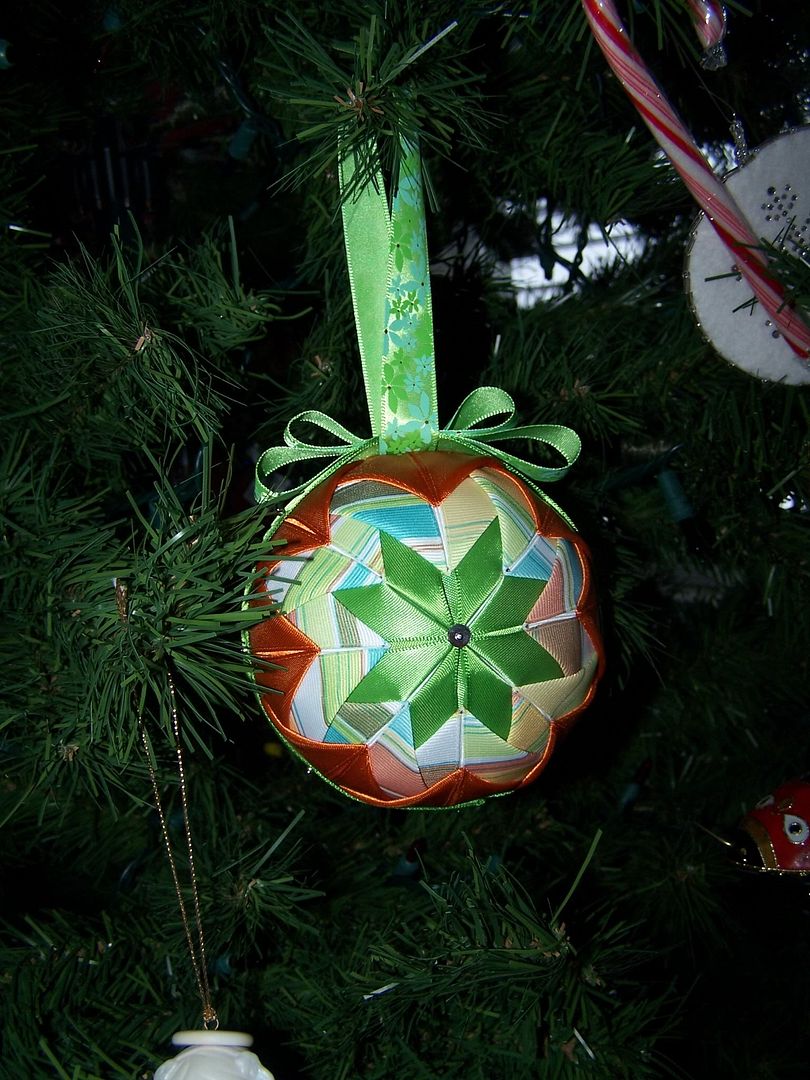 The 2nd one I made. This is the one I kept. I like the color combo, but should have stuck to one color plus the patterned ribbon. Live and learn.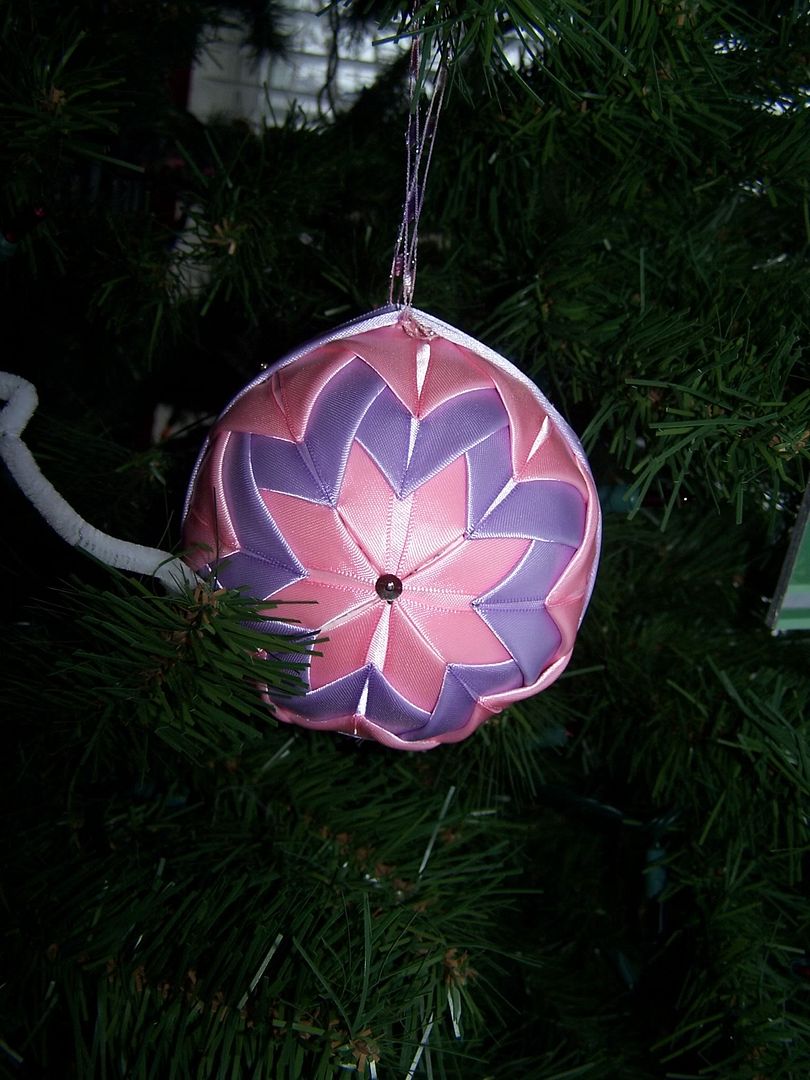 I chose these colors for my daughter. I didn' t have a thin ribbon to match the pink/purple combo so this one didn't get a bow on top. I think i like them better with the bow. This one went to my Step-Sister and her Fiance.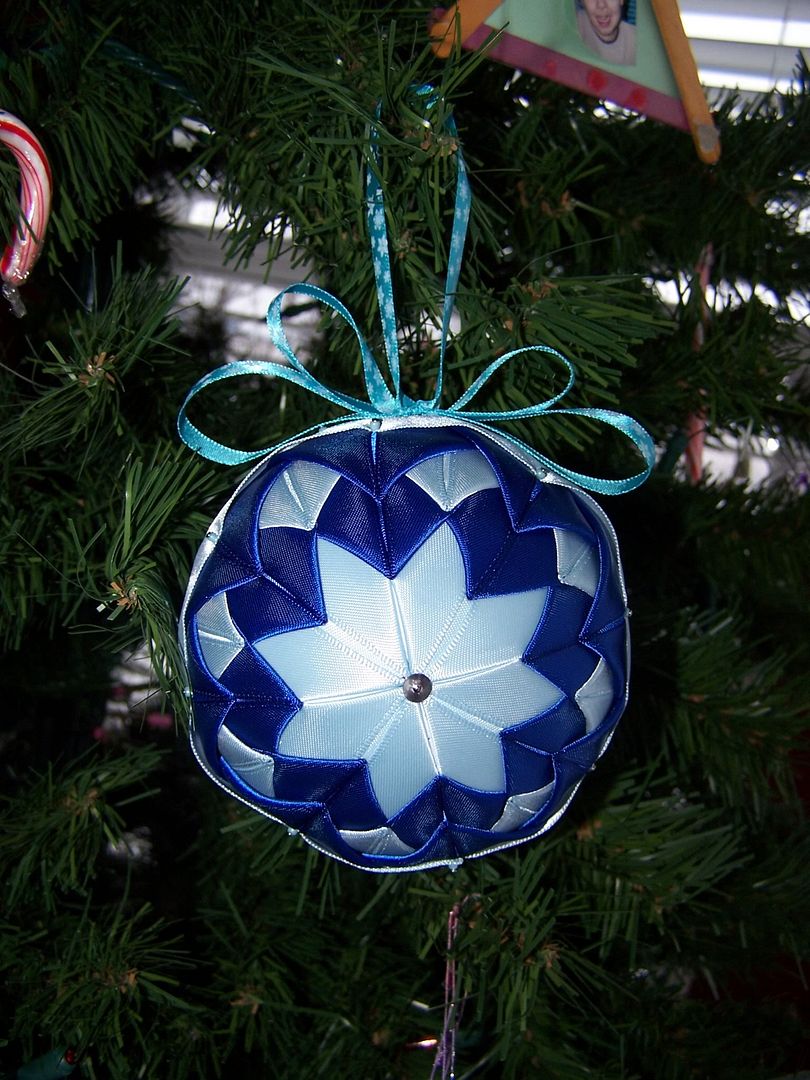 This was the final one I made. The blue was for my son. I changed up the pattern a little bit and finally figured out how to make the bow at the top correctly so it hangs right on the tree. This was my 2nd favorite ornament. This one went to my mom.
The ornaments I used were larger than the suggested size in the tutorials so I used larger ribbon to compensate.
Using 3″ pieces of 1.5″ ribbon, I used a total of 120+" of ribbon per ornament!
Also used 250+ straight pins per ornament.
I'm not sure how long each one took me to make. I'd guess at least 2 hrs. I did them while watching TV.
I also made a couple polymer clay and resin coasters. I plan on making 2 sets of them for friends, but have to pick up more resin first. Here are the test coasters I made.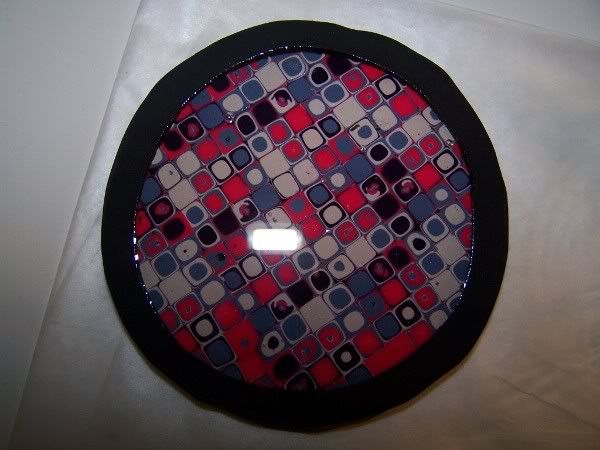 I thought these were going to be AMAZING with the retro pattern in the center. It was not as amazing as I was hoping. I probably won't be making more of this type.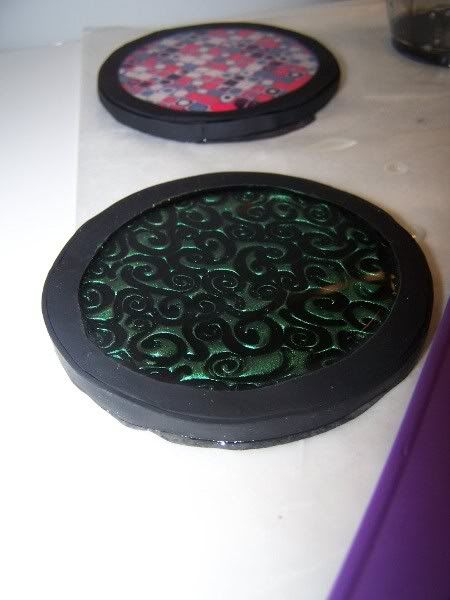 These green ones are much prettier in person. I found these coasters hard to photograph. I will be making more of these. 2 sets in multiple colors as gifts for friends. Let me see if I can find a better picture … Hmm, nope. But I will try to get better pictures when I finish the sets. The center looks soft, like it would be plush, but it's under a layer of resin so you can't touch it.
I had a tiny bit of resin left over from making the 2 coasters so I dyed it black and poured it into a skull mold I have.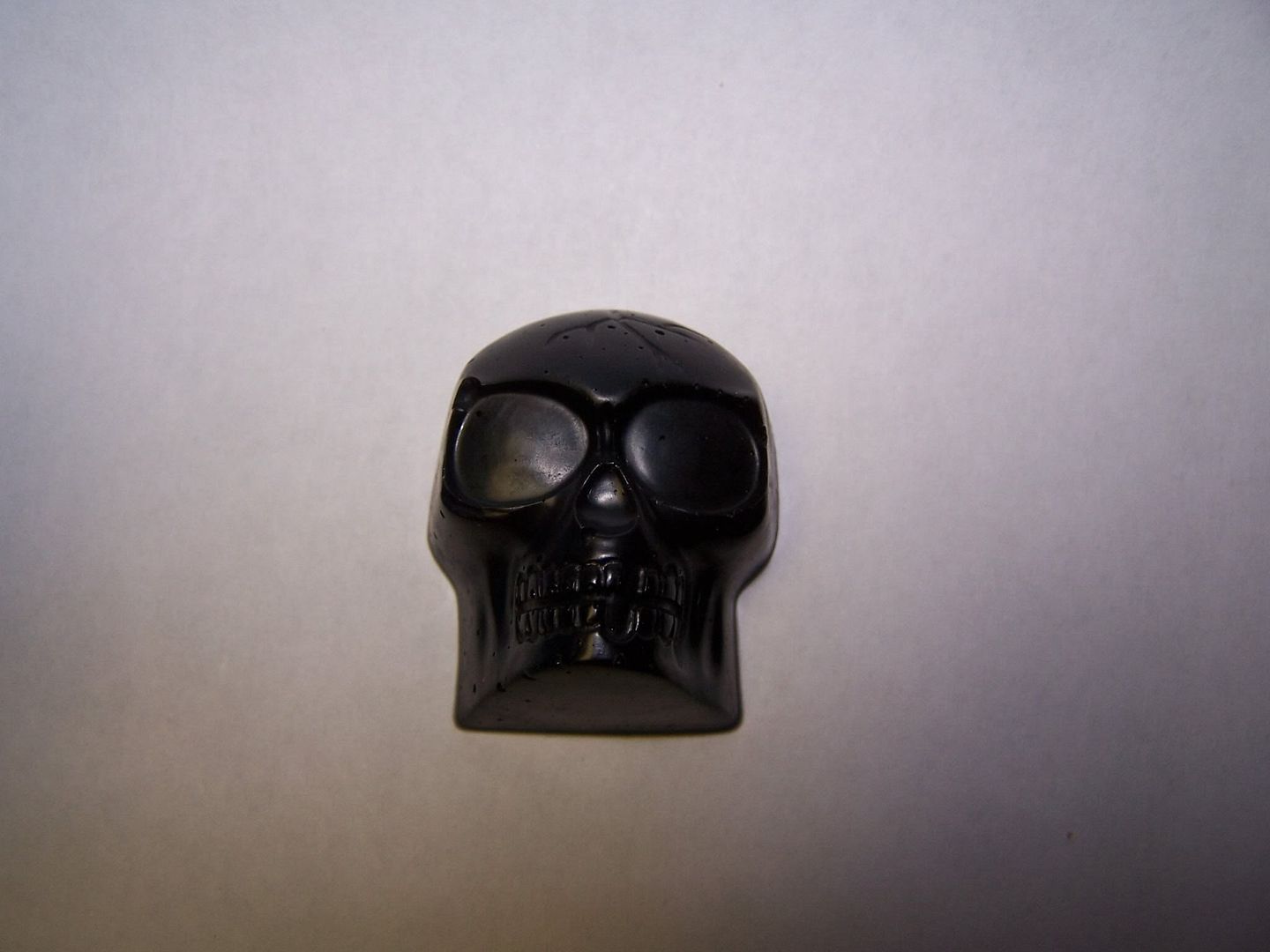 I think that covers all of the holiday crafting i did this year. Next blog: New crafty area!