Whoops, I almost forgot to post this!
Last year I made a new tree skirt and blogged about it here. I added new hand prints this year, of course! Instead of gluing the hand prints (like I did before I knew how to sew, and also when I transferred the hand prints from the old skirt to the new one), I tried to applique them. Let me tell you, it's hard to satin stitch around tiny fingers! It's not perfect, but neither am I so it's okay!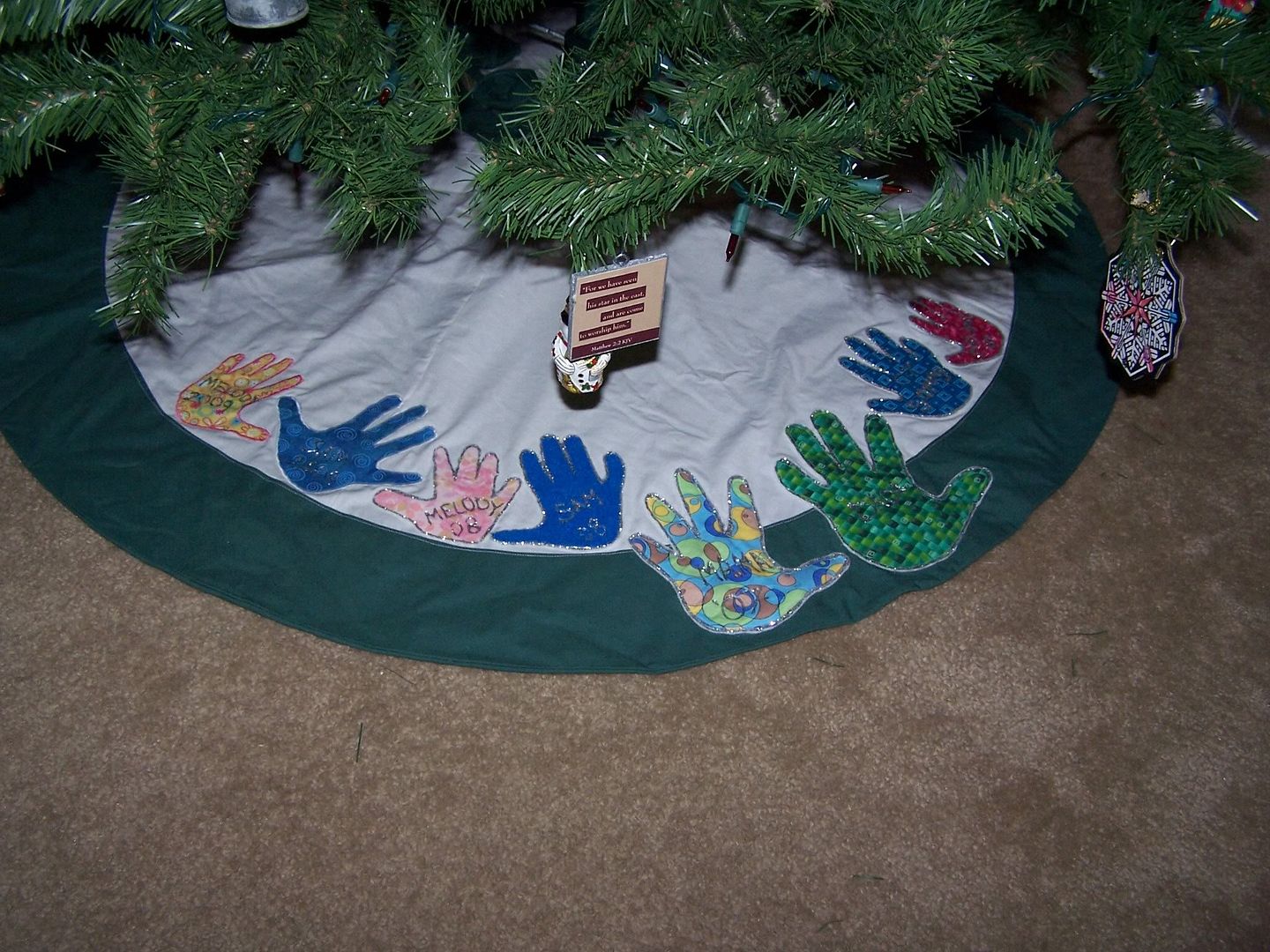 All together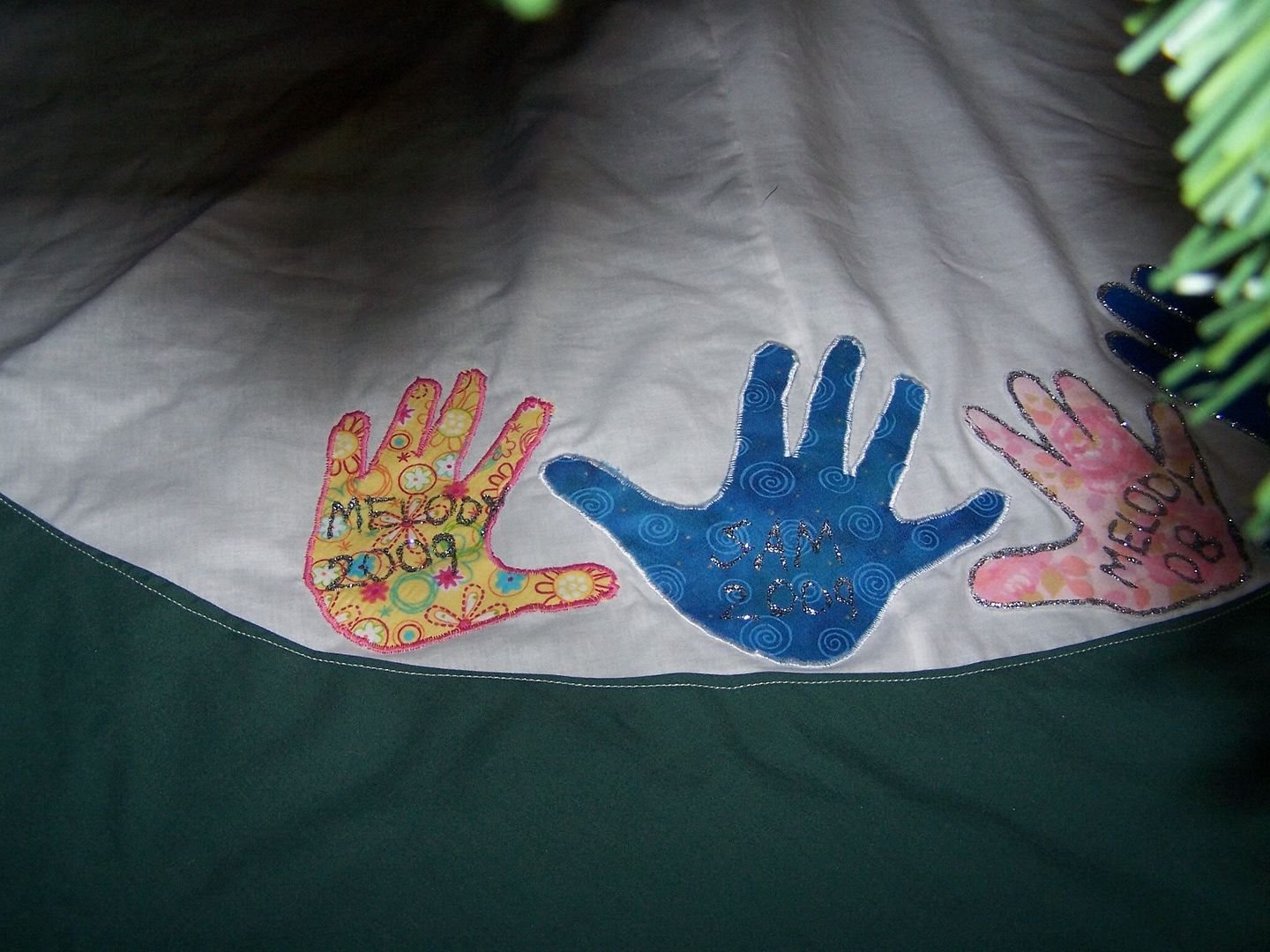 Close up of this year's hand prints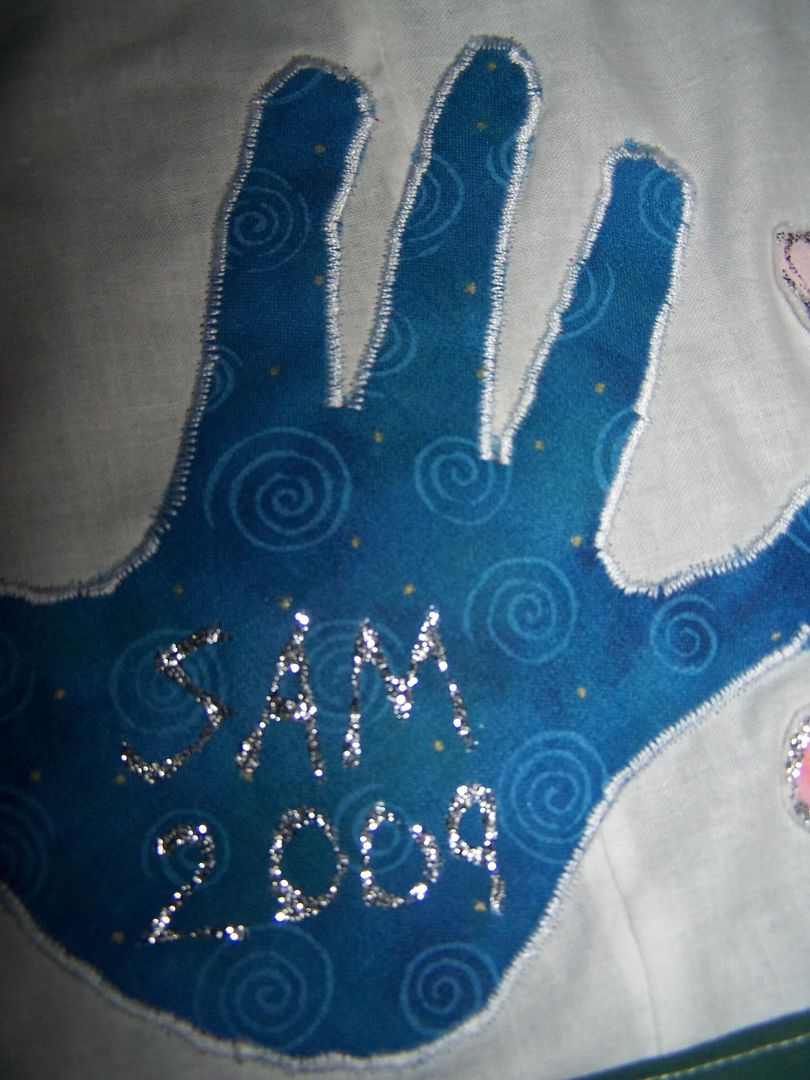 Close-up of Son's hand print.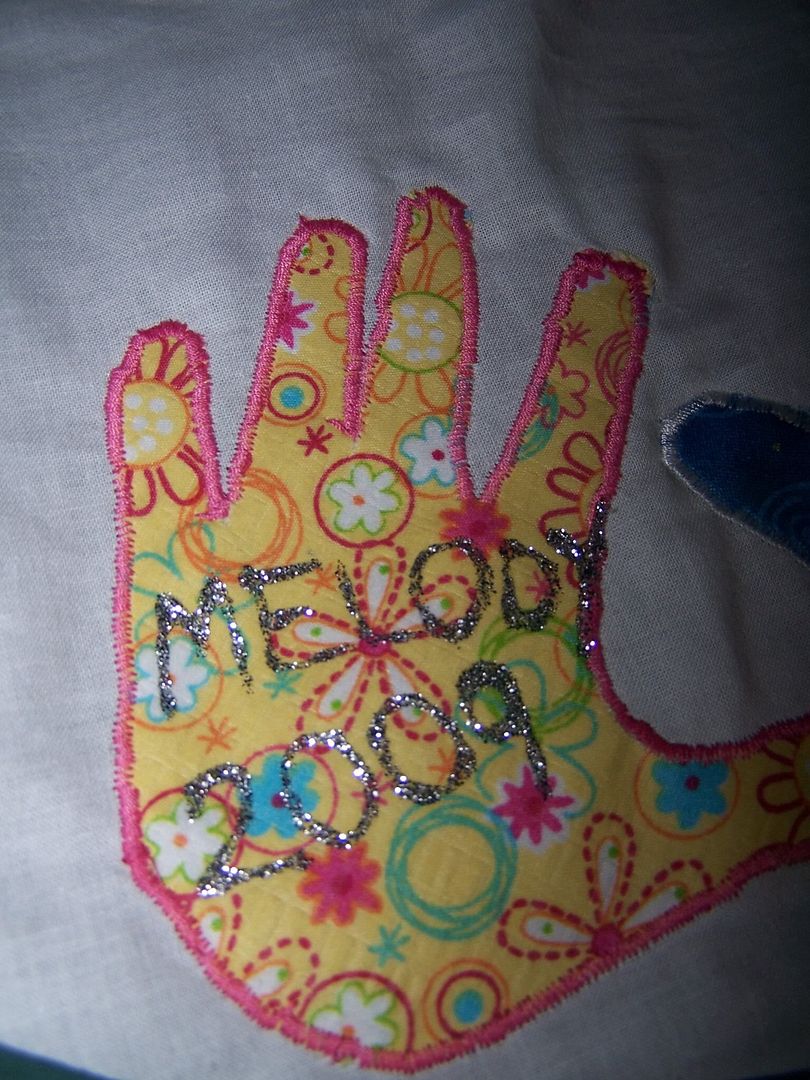 And Daughter's hand print.
Don't laugh at my horrible applique skills.