CRAFTS
Craft Room (and office) Makeover!
WARNING: Long post with many pictures!
A couple years ago I got a craft table thinking it would be good for storing craft supplies and crafting and sewing on. It was pretty good for storing supplies, until I started trying new crafts. Eventually I had too many for this table to handle. It was also never good for sewing on. It was a little wobbly and I didn't want to test it's sturdiness by sewing on it – especially when I had my older machine. I did all my crafting and sewing at the dining room table, or a fold-out table that hubby had bought to play Warhammer on. After being inspired by some posts on Craftster like this one and this one, I decided to get my supplies organized.
Hubby was also excited. I guess he has been eyeing my craft table for a long time thinking it would make a good painting table.
Brace yourself, here are some before pictures.


My side of the room. The 2 blue totes are full of fabric. Underneath the table is full also, with things trying to escape the shelves under there.
Here's another – in case you can't already see how horrible it is.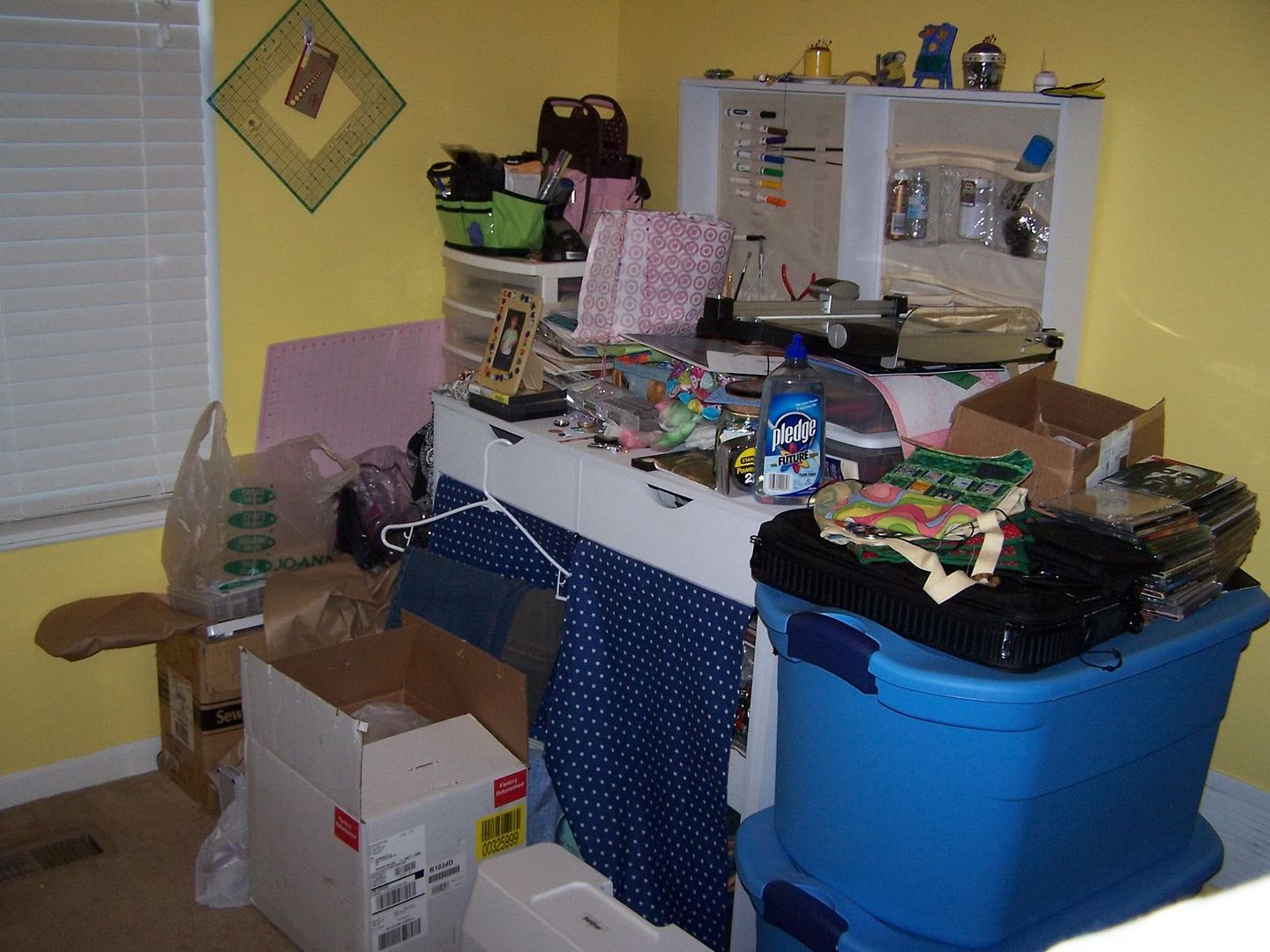 And here is the view into the room from the doorway: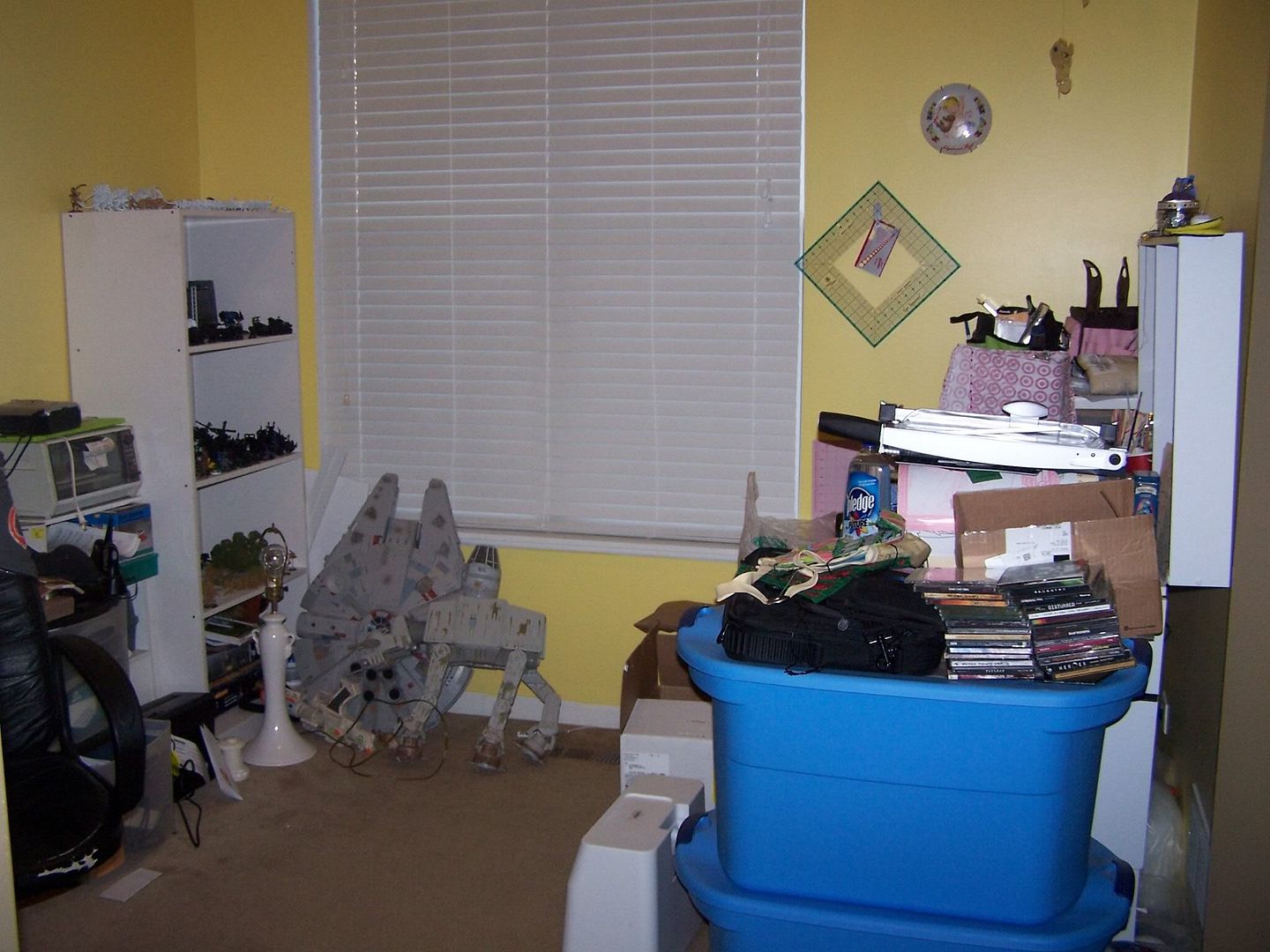 And now for hubby's side of the room…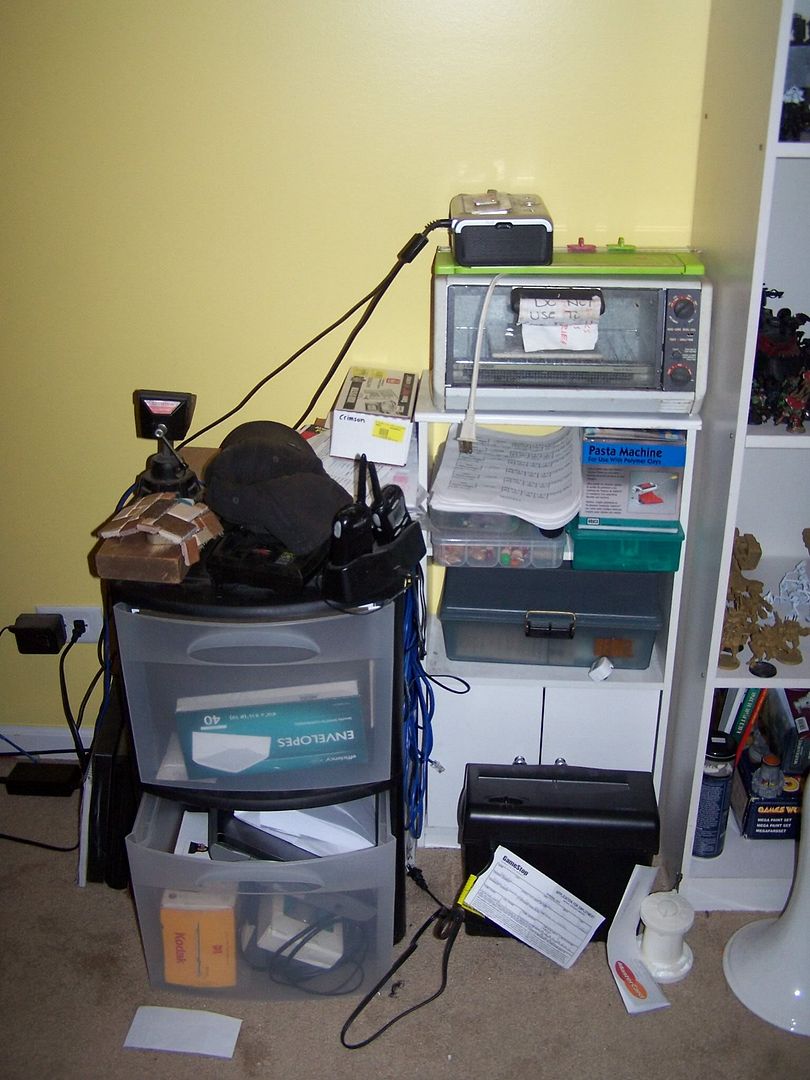 The bookshelf held all his miniatures. I had taken over part of his side of the room with my craft supplies, so he didn't even have room to store all his painting supplies!
And now for the afters! Yay, this is the exciting part.


The new view into the room (on my side).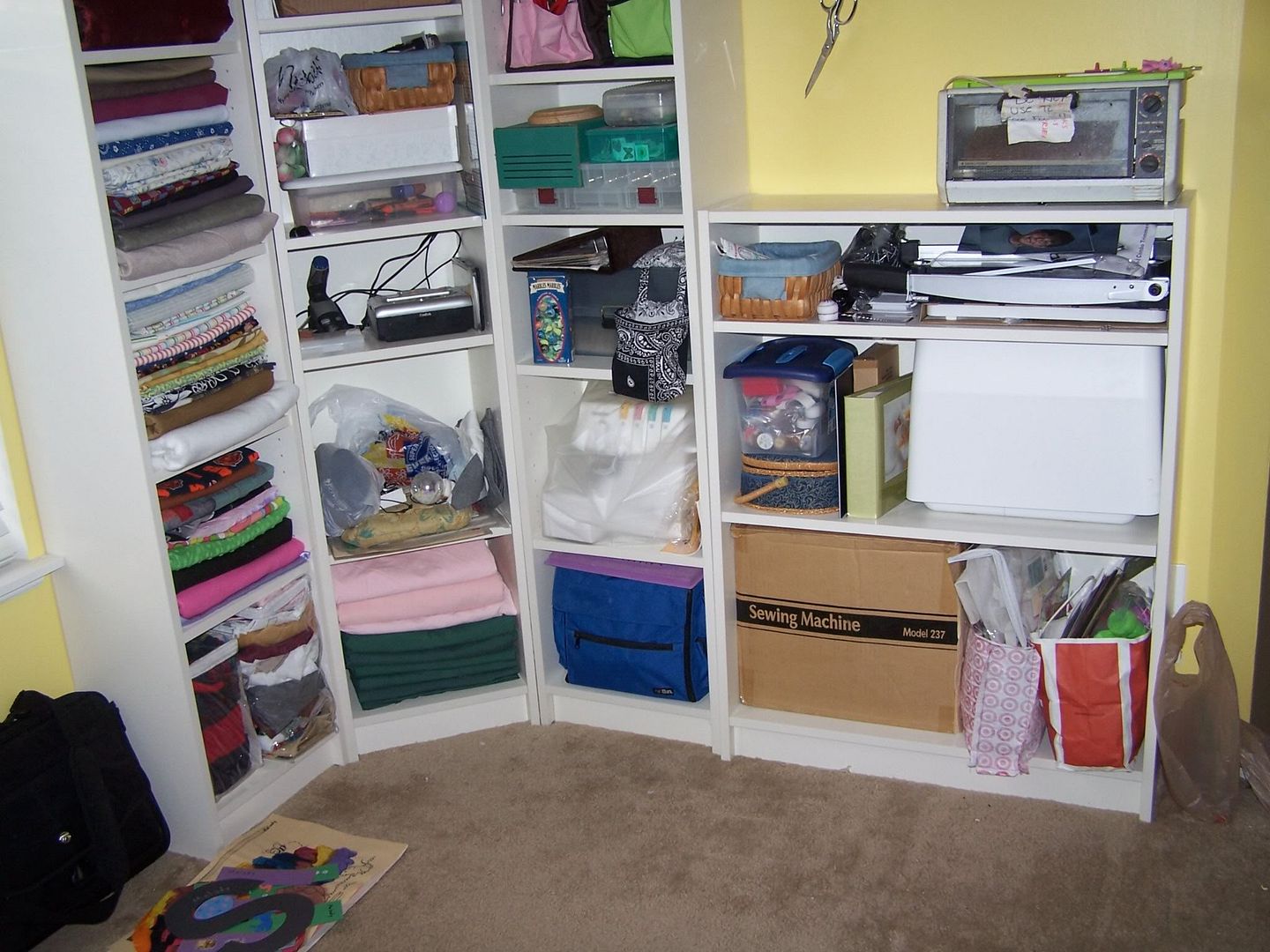 I still have a little bit of organizing left to do, but I am extremely happy with this new set-up.
And hubby's side:


We still need to get him some floating shelves to store the larger scenery pieces and finished miniatures/armies. He also hasn't rescued the rest of his supplies from around the house yet. We're not sure if the blue curtains are staying on the drawers. I put them there to hide the disaster that was under there, but he won't need to do that.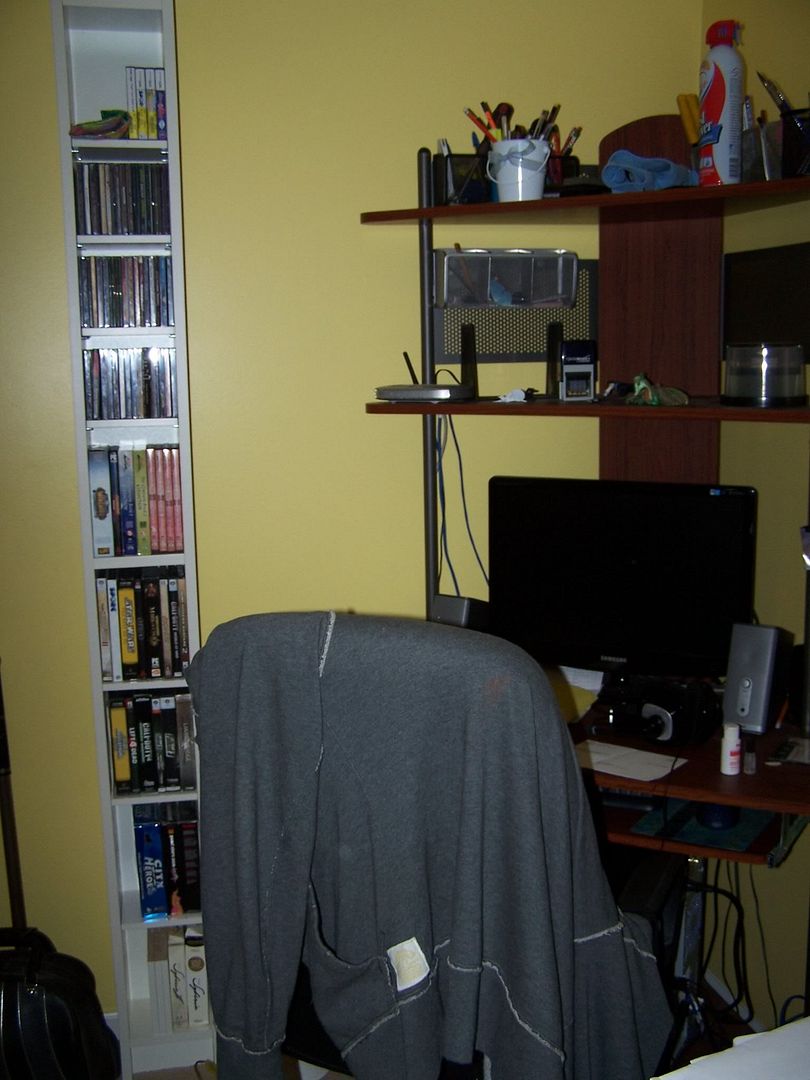 his desk area. I had originally planned to put the media tower on my side, but our walls are angled strangely and it didn't fit. He likes it next to his desk though. His desk was covered in video games, so it's nice to have them all neatly stored.
Whew! I think that's all the pics. I forgot to take pics of the coat closet (right across the hall) that I was using half of to store fabric and other supplies. I got all the fabric out of the closet, but have since moved the rolling set of plastic drawers into there. It uses much less space though.
The shelves are from IKEA, billy series. The metal bars and hanging metal baskets are bygel series.
The fabric was ruler folded. I used this site as a guide but modified how I folded my fabric to fit on the shelves I have.
Any questions you have, just ask me!