I sat down last night and made some hair bows for my daughter. I had made one many months back and she loves it, so I was wondering why I hadn't made any more since. Now she has 13 and they are waiting for the storage …thing i have planned. Hopefully I can get to it in the next few days.
Here are the hair bows.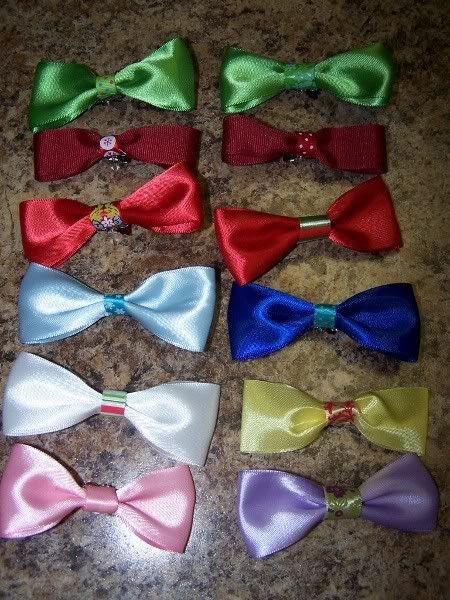 I really thought I would like some of the contrasty combinations, but ended up liking the more monotone bows. I think the pink is my favorite closely followed by the green ones. I think the yellow one is her favorite (at least for today).
This is a good resource if you would like to make your own. I didn't use the elastic thread – hand sewing through the centers seemed easier to me.