After making the hanging wall storage from scrap vinyl I was inspired to make something to store my daughter's hair accessories. I looked all over and couldn't find a tutorial – or even an example! I drew out some sketches and went to work. Here is what I came up with. (Sorry for poor quality pics. My good camera's battery died and I took these with my phone's camera)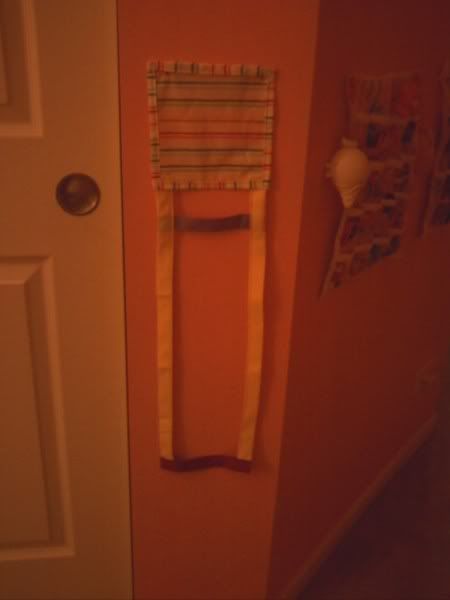 And filled with accessories: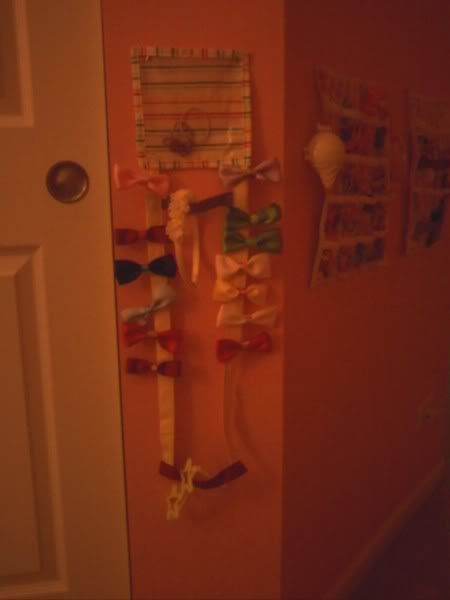 There is a viny pocket to store the hair ties… I'll have to search the house for more, I see.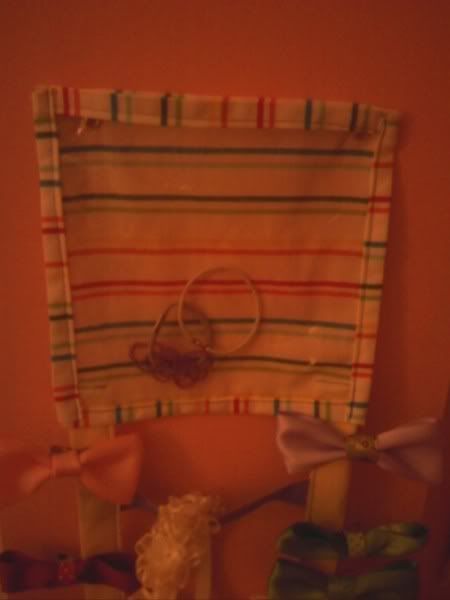 And a place to store the headbands. The hair clips run down the sides.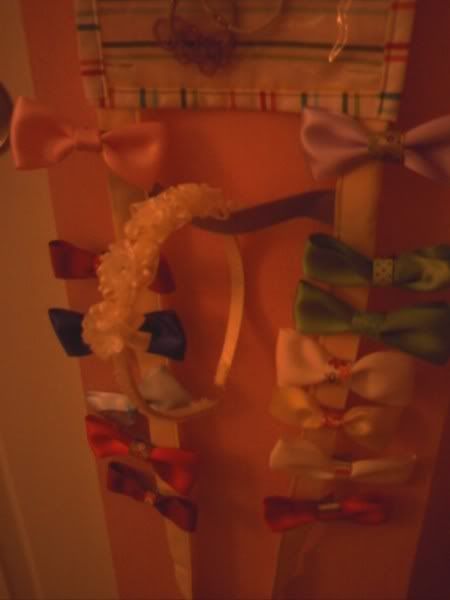 The bottom cross piece was supposed to be for more headband storage, but my daughter decided it was to store her glasses.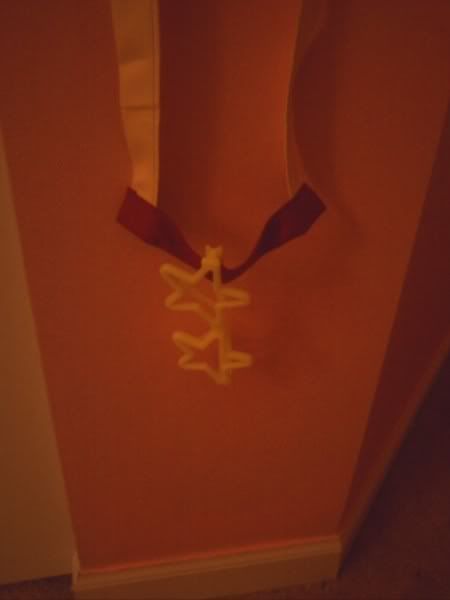 The hanging parts are some double fold bias tape I had left over from other projects. Hopefully she'll keep all her hair accessories together now.