CRAFTS
Cardboard Laundry Folder
I saw an instructable for a shirt folding system (among other things) that was inspired by the FlipFOLD. I decided I would like to give this a try. I'm not sure it will really make my laundry folding faster, but it will make it more amusing (for a while). I decided to make my own.
The box I used was probably about 10×11 all folded up.
I cut 3 pieces that measure 7×18 inches. I tried to make one of those pieces have a fold right in the middle of it. It will be the center piece of your cardboard laundry folder.
I reinforced the creases on the side pieces with packing tape.
I then taped the sides to the middle only going halfway down with the tape. In other words, only tape until you get to the crease in the middle panel.
Then I folded the sides in (one at a time) and taped the back, around the fold. If you don't fold before you tape the back, it won't fold anymore. Clear as mud, no?
Here's a pic:

All you do is lay a shirt (or towel or what have you) centered on the middle panel. Fold up any excess hanging off the bottom. Fold first one side in, then the other. Then fold the middle panel up and you're done!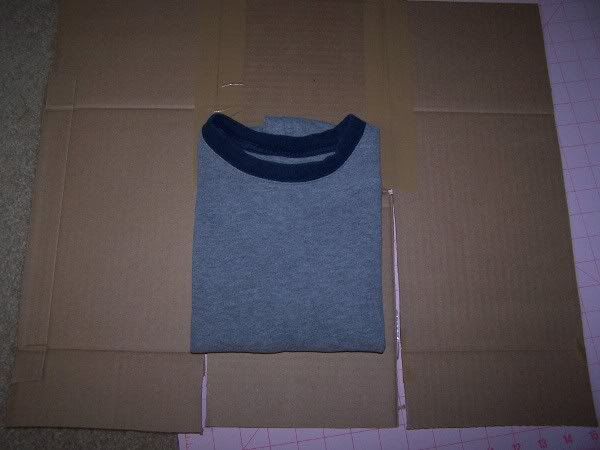 And this is what was left of my box I started with.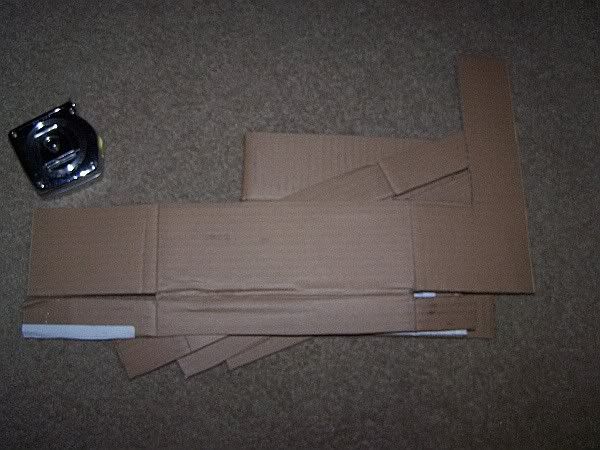 I sized this for children's clothing since most of my shirts are hung, not folded. If you would like to make an adult size one I recommend making 3 panels that measure approx 9×27 inches.
Let me know if you have any questions; I know I wasn't crystal clear.
Happy folding!