CRAFTS
Screen Printing with Mod Podge
I decided to try screen printing with mod podge. I read a couple tutorials and decided to jump right in. I settled on the "Blue Sun" image because it's something I can see myself making a bunch of (so far I have made 3 (the other 2 were freezer paper stencils).
I started with an embroidery hoop, some sheer fabric, mod podge and an image.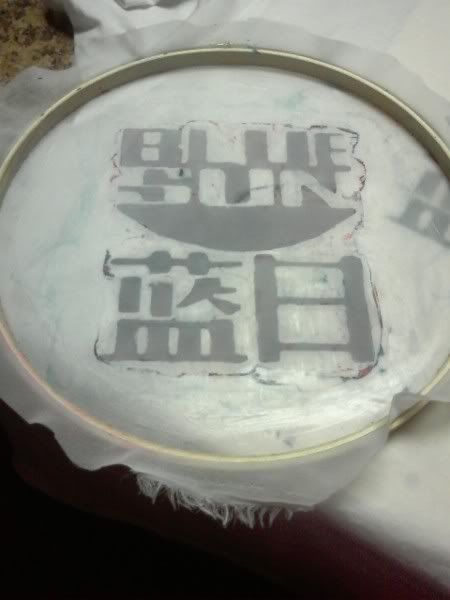 Here is a better view. The funny outlines are where the fabric paint stained the mod podge.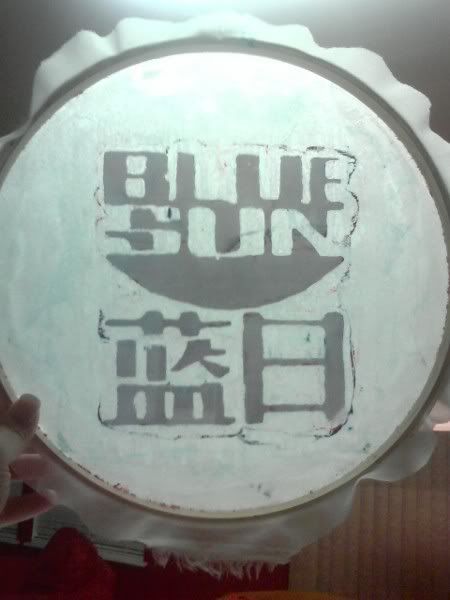 I tried using my homemade squeegee and fabric paint first. It didn't work very well. The fabric paint did not want to go through the screen.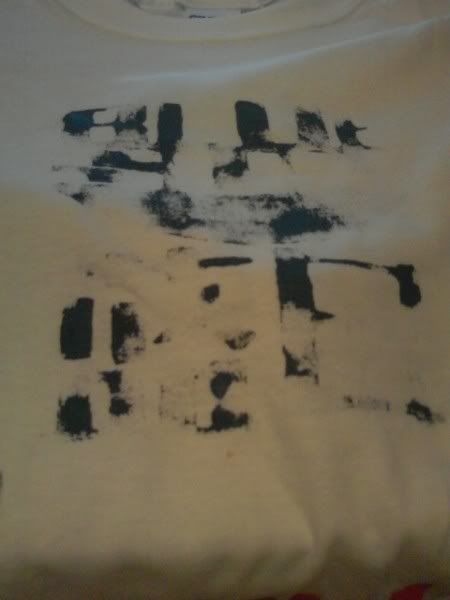 Next, I tried using a paintbrush instead of the squeegee. It worked better, but still left big gaps where the paint didn't want to go through the screen.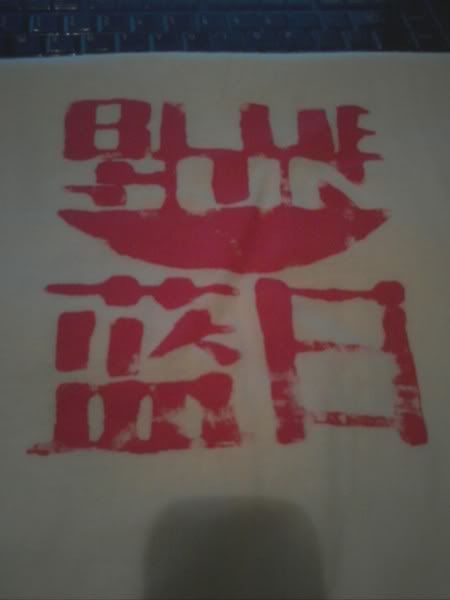 I finally caved and bought some screen printing ink. Worked great! Well, except for one little bleed. See it on the bottom left? I didn't put mod podge all the way to the edge of the embroidery hoop because I thought I would be painting in the image.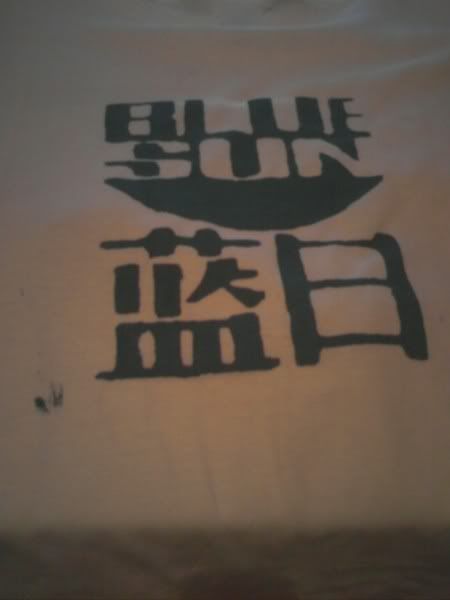 After fixing the problem area, I finally made hubby a t-shirt! He's been waiting so patiently for so long. I did have to do some small touch ups, but nothing major. I probably also should have used a larger hoop – I had some trouble getting the squeegee to fit in the hoop above and below the image to evenly spread the ink.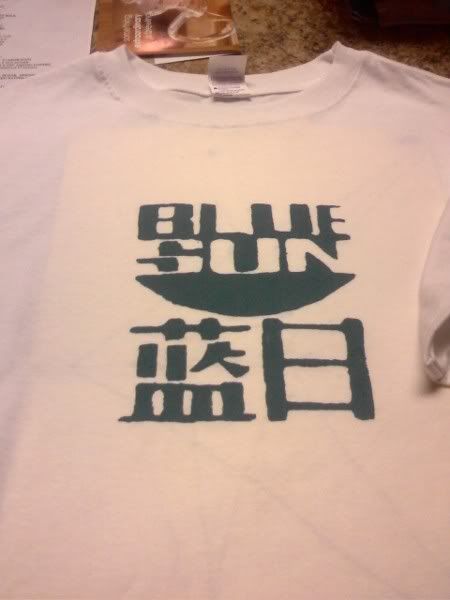 My thoughts:
-Making a screen with mod podge is not any faster than cutting out a freezer paper stencil.
– Screen printing ink is expensive (at least it is at the crafty store).
– The process was actually enjoyable!
Verdict: For images that I will only be printing 1 or 2 times, I will just make a freezer paper stencil. For images that I will be using over and over again I would definitely make another mod podge screen.
Total cost: $7.50 Not bad for a custom printed shirt.
hoop: $1.50
shirt: $4.00 (could probably find cheaper; I got mine at the craft store)
mod podge: already had
fabric paint: already had
ink: $21 for 3 bottles. I don't know how many images I can get from one bottle (at least 3).
Total time: 4 days. Between letting the mod podge dry between coats, letting the ink dry before I set it, and procrastinating/generally being lazy.
Resources:
Mod Podge Rocks
Screen Printing with Mod Podge @ Crafty Crow
ThreadBanger Instructions
Sorry for being so long winded. =)