My kids have been playing old-school Pokemon on my DS. They enjoy it so much they pretend they are pokémon trainers. The other day I was watching them play Pokemon in the yard and realized they don't actually have pokéballs (or any other suitable sized balls) so they were using sticks to represent their pokéballs. I found this to be very sad.
I decided to make them some "real" pokéballs. I thought about making some out of fabric (and am still considering it) but remembered some Styrofoam balls I had left over from a Christmas ornament project. Unfortunately, one of the 4 balls I found had been partially turned into an ornament already, so it is kind of ugly (both as an ornament and as a pokéball).
I coated the Styrofoam with Mod Podge, painted the top half red, added a black stripe to the middle, and that brought me to this: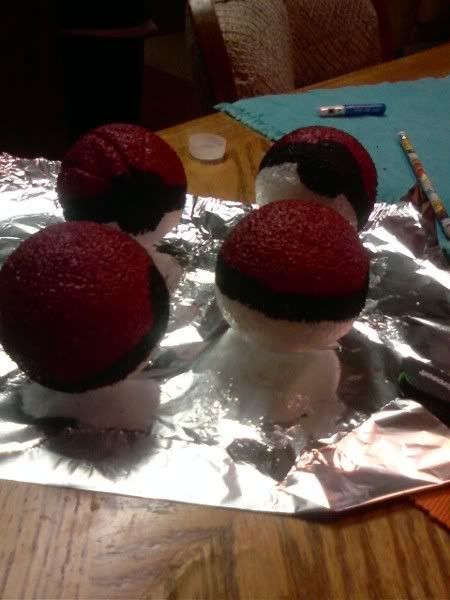 The red isn't quite as dark as it looks here. My camera has decided it only wants to work when it feels like it, so I had to take these with my phone.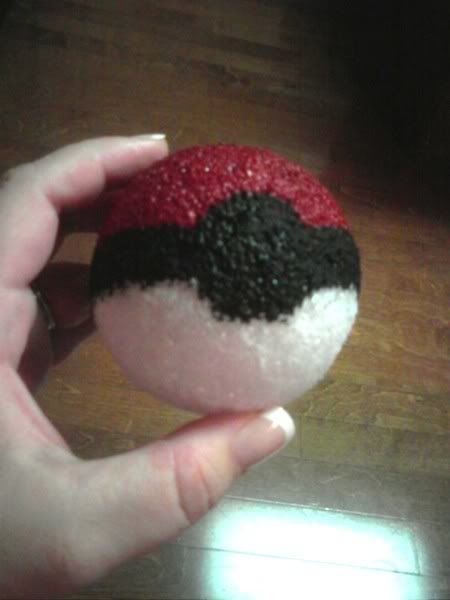 Even though I was impatient (as were the kids), I waited for the black to dry before I added the white circles.

Ignore the ugly one in the back, that was the one that was originally supposed to be an ornament. Hubby picked me up some more Styrofoam balls so I can make a 4th nice pokéball (then the kids won't fight over who has to have the "ugly ball").
My son with his pokéballs.

I choose YOU!!

These were pretty easy and fast to make. I just popped on Hulu while the kids were in bed. Added the white circle in the morning and the kids have been playing with them all day. I'd say they are a hit!
I'm thinking about making other kinds of pokéballs too.