CRAFTS
Notebooks, Rings & other little projects.
I've recently made a few little projects that may not be dynamic enough to deserve their own post, so I've gathered them up so I can post them all together.
First up, matchbook notebooks. I followed this tutorial and made some of my own. I used marketing from my work that would have otherwise been thrown out. I find these very useful to set next to the computer to make all those little notes that I seem to be constantly taking.
(click to enlarge)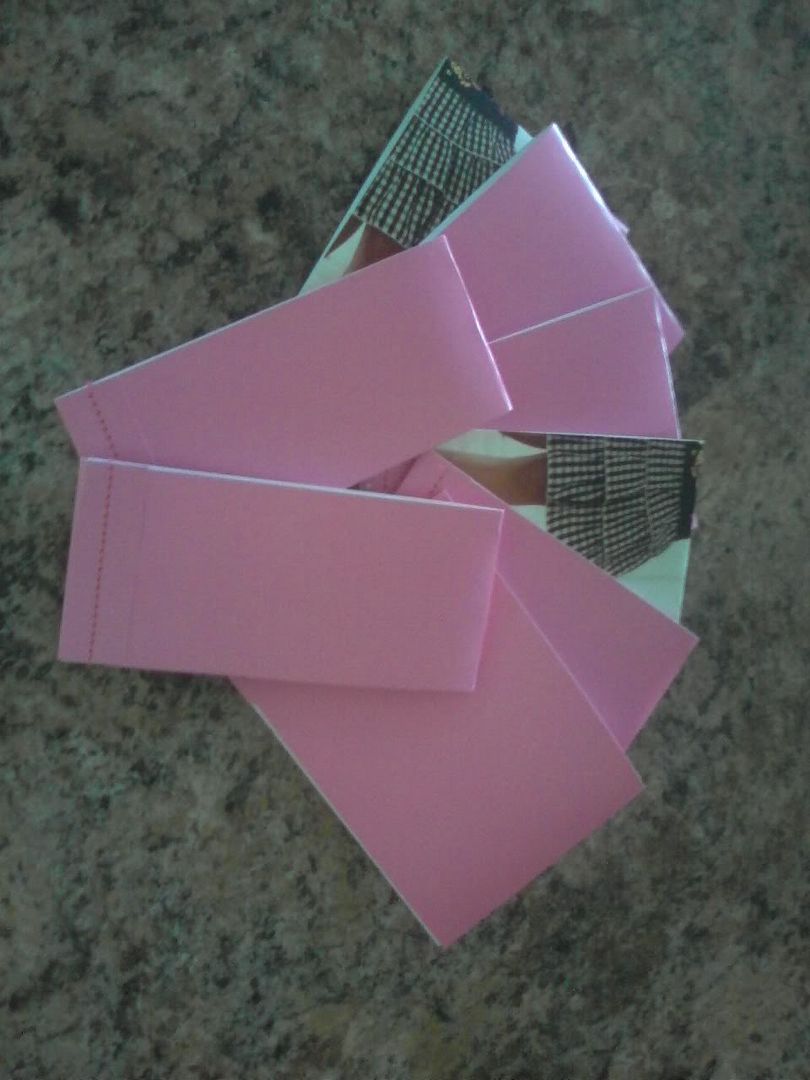 –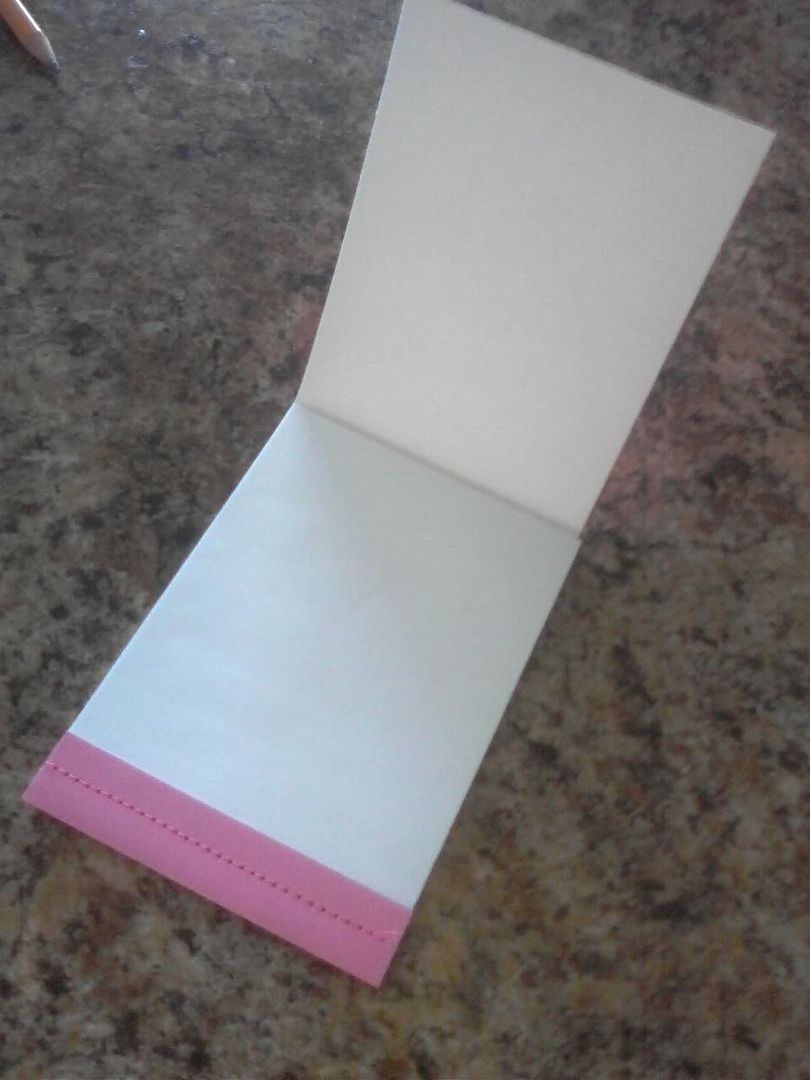 –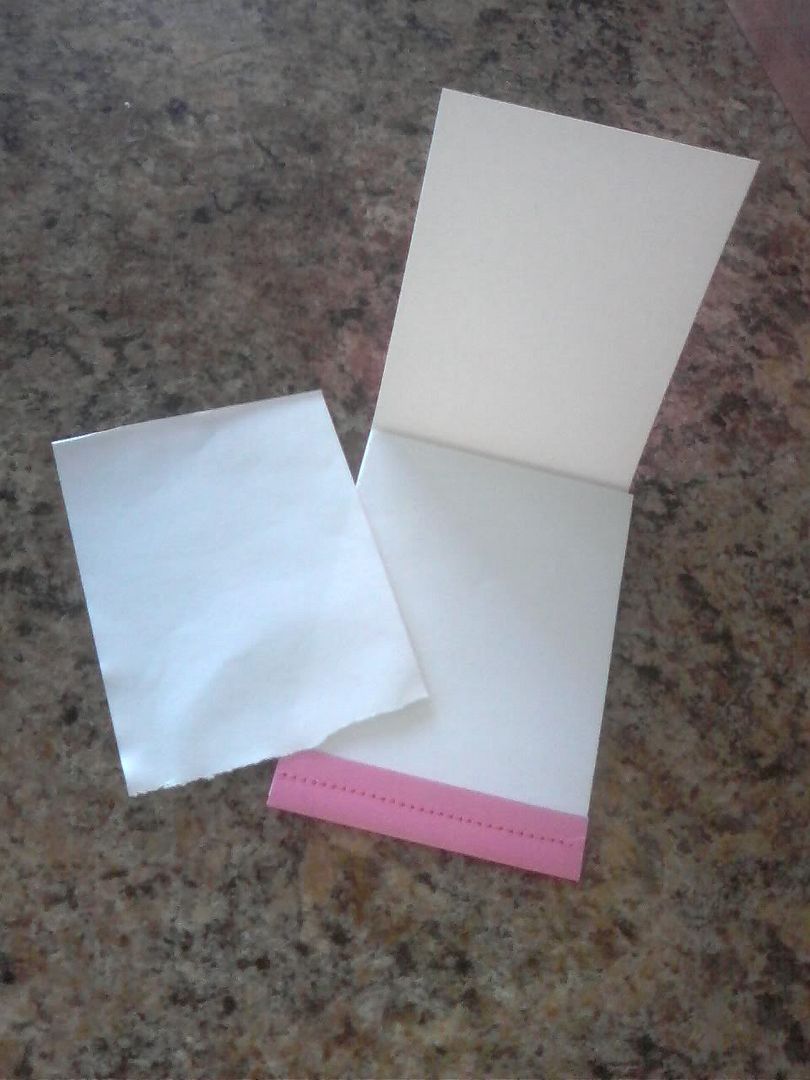 I love how simple these were to make. Mine are 2″ and 3″. I also like how you can easily tear out the pages.
I also saw a tutorial for a cluster ring on Cathie Filian's site (she calls it a cha-cha ring). Here is the one I made: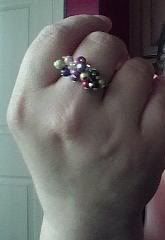 My daughter wanted one of her own, but I didn't have another ring blank so I improvised. I used a piece of 20g wire, fit it to her finger and added the beads. I'll try to get a picture later. If I made another for myself I would use bigger beads. I think I have 15 beads on mine, and that's all I could fit.
I'm trying to get supplies together to make the Amy Butlet Weekender bag. 2 of them actually, for when the kids visit grandma's houses.
But i have been distracted by web design. My guild (Dominus Nihil) was looking to expand on their website. They wanted something more than just forums. So as a community we worked on the design, came up with something simple and I coded it. It's ugly, trust me! So another member came up with a design that was sleek, simple and attractive. Over the course of 3 days I learned to slice and code a webpage. After much frustration, cursing and bullying my way though I finally got it. Hubby tells me that I am so stubborn and won't give up until I figure it out. It's true 🙂 Now I need to design my own webpage so I can practice (and have something pretty that I designed myself).
Check it out: http://hippiekender.com/test/dn_test.html
I think that's all for my update. This post probably took me an hour to type up. My daughter and son have friends over and I am constantly checking on them, getting them drinks and snacks and making sure they are playing nicely and sharing. So I'd better get back to that.
Until next time, take care!