I've been working on this D20 bag for a few days now. I kept getting interrupted, ran out of time before guests came over and then got called into work! But I finally finished it. Here is my result.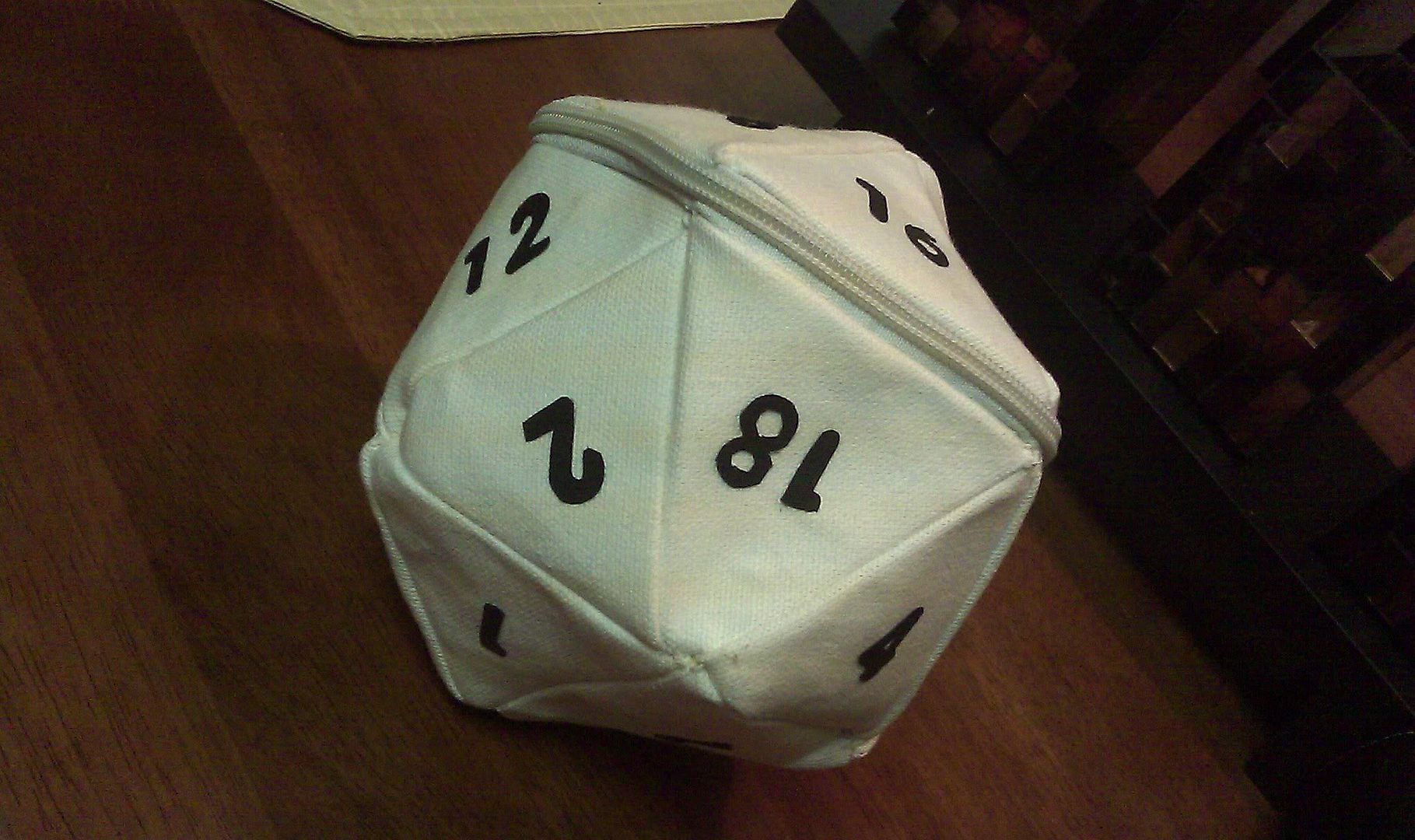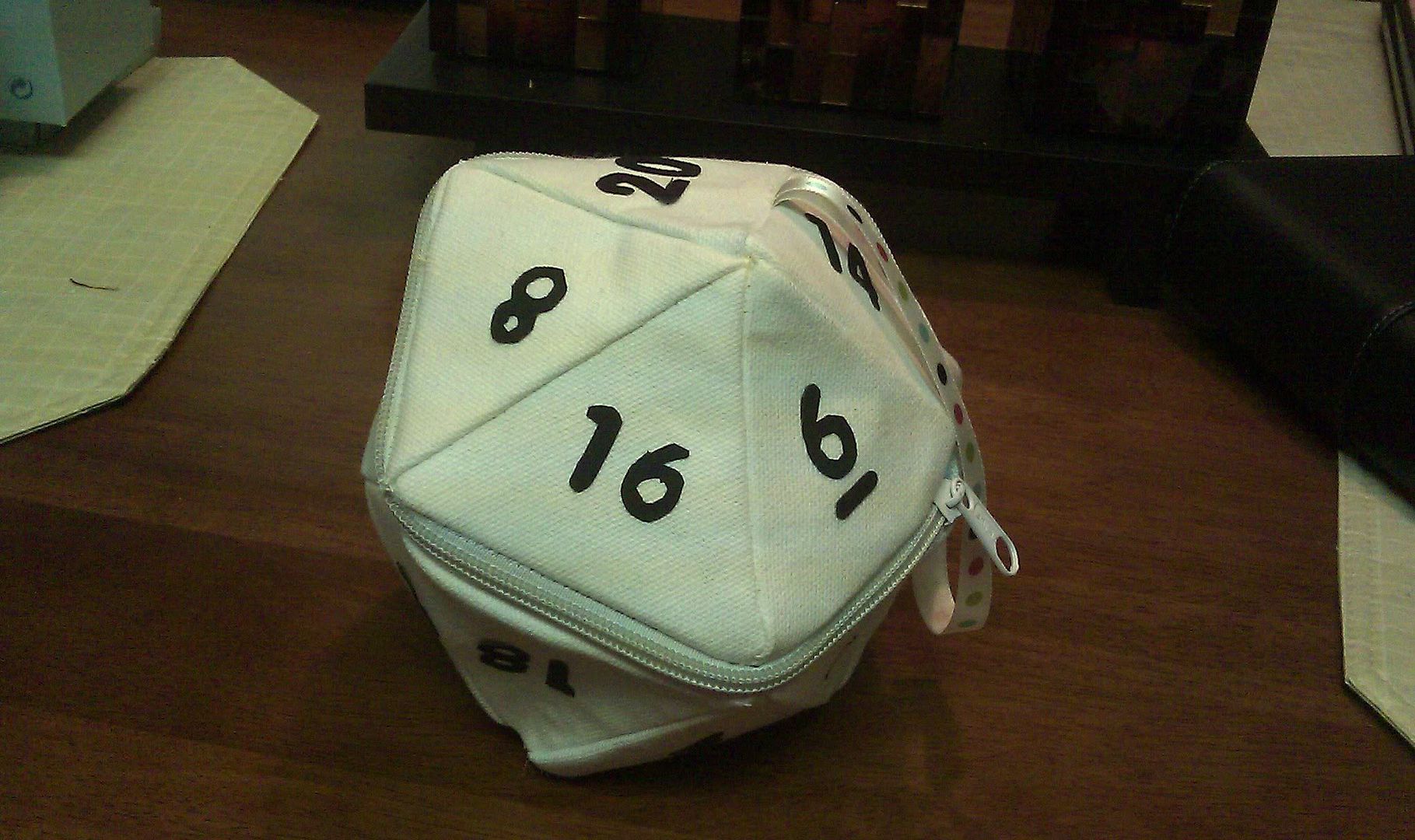 I tried to match up the numbers to an actual 20-sided die, but I don't think I managed it.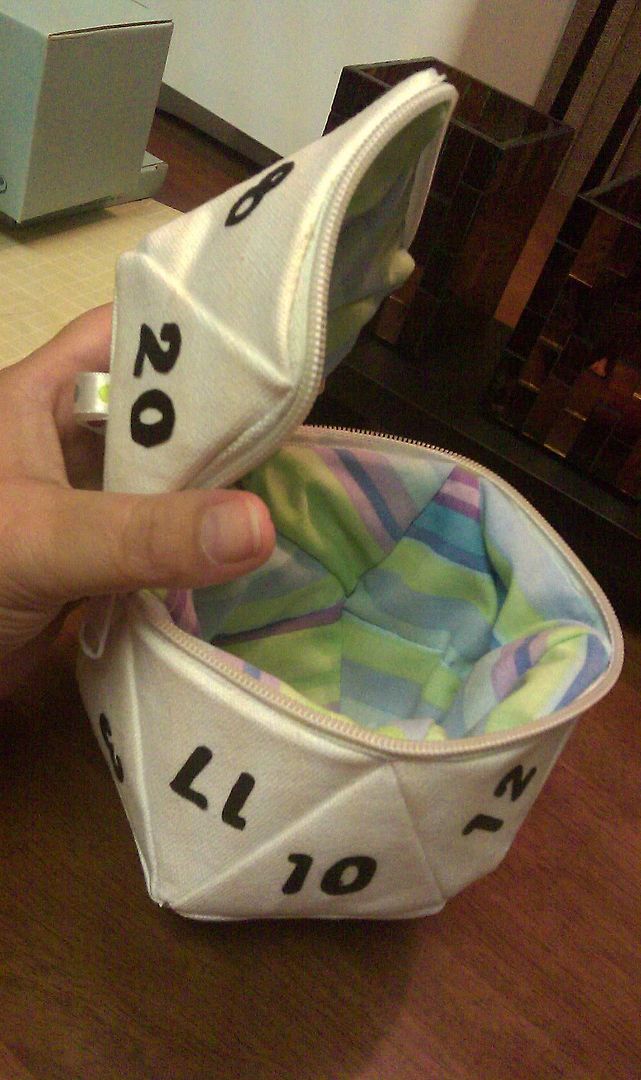 Here you can see the lining and my hand for size reference.
I was thinking about making these to sell, but I don't know if I will be doing that. I cut all the little numbers out by hand. I think next time I will look for pre-cut iron on numbers (if I can find them at the store).
If you would like to make your own icosahedron, you can go here: http://www.evilmadscientist.com/article.php/d20bag
If you don't want to cut all those pieces (20 outer, 20 lining, 20 interfacing plus all the numbers!), that website also sells kits.
I might try other versions, too. Like a d12, d8, d10, maybe even a d6 and of course a d4. If I can figure them all out, I might sell them on Etsy. I wonder if dice bags sell well.
What are you thoughts … about the bag, about different versions, about Etsy, about the dice bag market?
Also, my partner received in the Pot Holder swap, so I will try to post those pics tomorrow 😀