I recently did a pot holder swap over on Craftster. Here is what I made for my partner, Pearliepie.

I started out with the pot holders. Pearliepie and I decided on 3 pot holders. I decided to make 3 different styles but keep the same feel to them. There is one with rounded corners, one that's squared and one with pockets to put your fingers into. They are each quilted differently and I made the bias tape to go around the edges. My first time making bias tape, quilting, and making pot holders!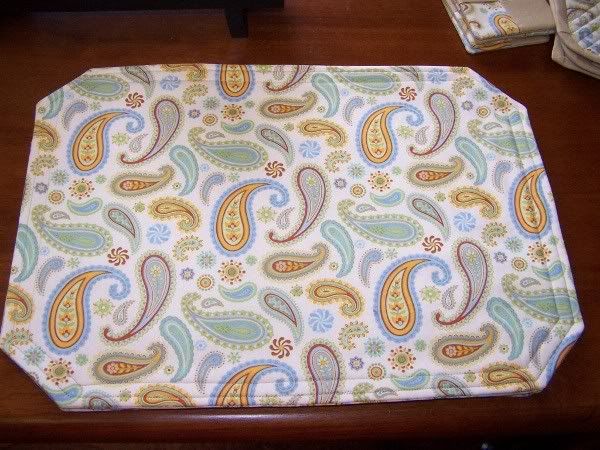 We also agreed on extras, so i went with some place mats. They are the same fabric on both sides (inspired by some bead work on my partner's wist). I've never made place mats before, but these were really fun to make. There is a layer of felt in the middle for some padding.

Then, I couldn't resist making my partner some of these coasters with the scraps. They were just too cute to pass up.

And, a shot of everything all together! My partner says she likes everything. What do you think?